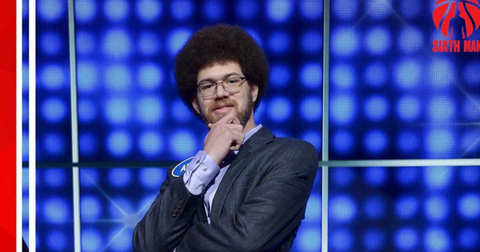 The Son of NBA All-Star, Kareem Abdul Jabbar, Was Arrested for Assault
By Katie Garrity

Updated
The children of celebrities never asked for the life that they were born into, which can typically include being in an unwanted spotlight and seeing your name in the headlines. Even if you keep a low-profile for most of your life, if the child of a celebrity gets themselves into trouble, it's bound to make the news.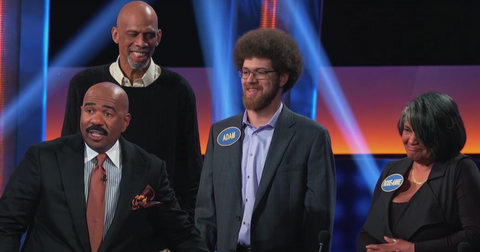 According to records obtained by TMZ Sports, Adam Abdul-Jabbar was booked on one count of assault with a deadly weapon. He has since been released from custody.
Adam Abdul-Jabbar is the youngest of Kareem's children.
The 28-year-old is the youngest of Kareem Abdul-Jabbar's five children. Despite having Adam, Kareem and Adam's mother did not have a relationship. Kareem had his first three children with his first wife, Habiba Abdul-Jabbar, whom he met during his time as a student at UCLA. Their children are Habiba, Sultana, and Kareem Jr. He then had two more sons with other women: Amir and lastly, Adam.
Kareem told Sports Illustrated, "His mother is a woman from San Antonio...It wasn't planned parenthood, but there he is. She and I never even lived in the same city."
While Adam has kept a relatively low profile and done his best to keep out of the spotlight over the years as the son of such a famous athlete, he did appear with his father and some of his siblings for an episode of Family Feud in 2017.
Kareem Abdul-Jabbar is known for his success in the NBA.
Kareem played 20 seasons in the NBA for the Milwaukee Bucks and the Los Angeles Lakers. During his time in the NBA, he won six NBA championships and six MVP awards.
He retired from the league in 1989 and turned his sights to social justice. He received the Presidential Medal of Freedom in 2016 from President Barack Obama.
Adam was booked on one count of assault with a deadly weapon.
According to TMZ Sports, "Cops tell us ... officers responded to call about a stabbing on June 9 around 10 PM in San Clemente, CA. 'The suspect, who is the neighbor of the victim, was arrested without incident,' a police spokesperson tells us. Cops say the victim transported himself to the hospital 'with multiple non-life-threatening injuries.'"
According to his booking sheet, Adam Abdul-Jabbar stands 6'7", a half-foot shorter than his dad, and weighs 180 pounds. Since the arrest, Adam was released from police custody, according to police.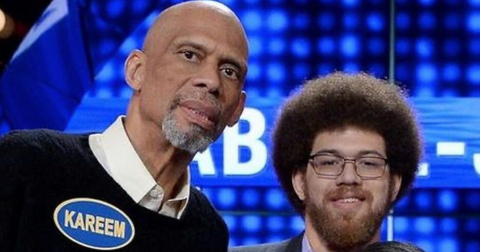 An investigation into the incident is ongoing, and no one is really sure why Adam and his neighbor had an altercation or what led up to the alleged stabbing. TMZ Sports reported, "We reached out to Adam Abdul-Jabbar himself but got no answer. A rep for Kareem Abdul-Jabbar hung up on us when we called for comment."