Karen Derrico Says She Feels "Thankful and Blessed" To Have Her Large Family Despite Haters (EXCLUSIVE)
Karen Derrico of 'Doubling Down With the Derricos' shared exclusively with Distractify how she manages a house full of kids while homeschooling them.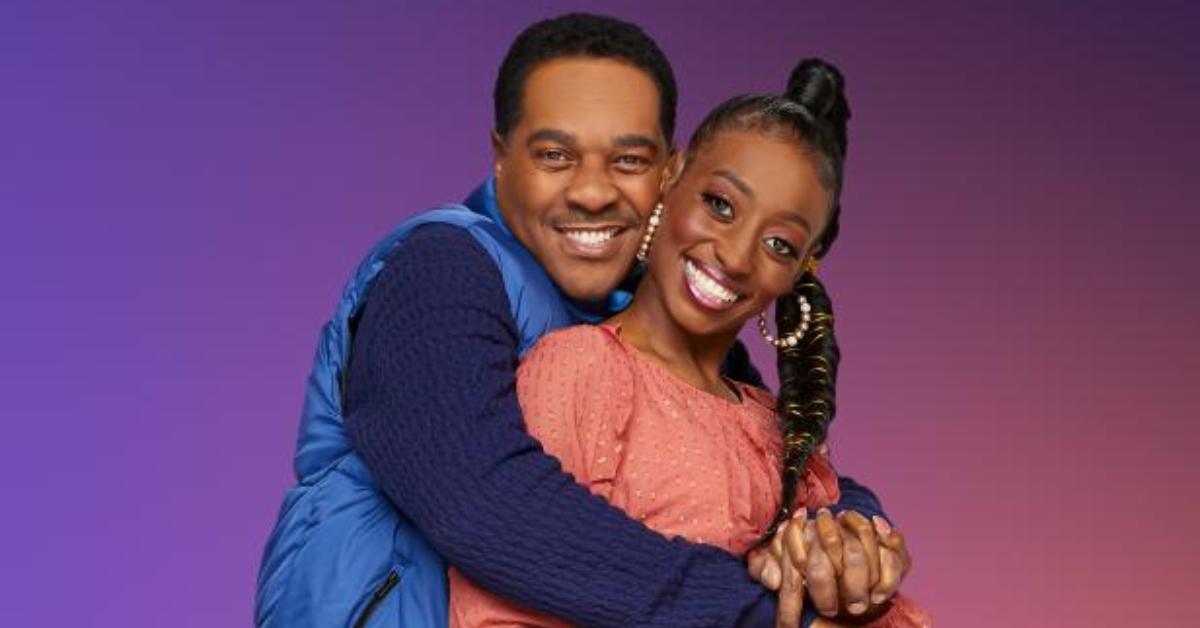 It's hard to deny the allure that a larger than life family has for reality TV fans, but TLC seems to have cornered the market on those sorts of families. And honestly, we aren't complaining. The network rolled out Doubling Down With the Derricos in 2020 and in 2023, Season 4 premiered.
Distractify spoke exclusively with Karen Derrico ahead of the fourth season about raising a large family and the criticism that comes with it since she and her family are all in the public eye now.
Article continues below advertisement
For the most part, Karen feels that "those critics are projecting their fears" onto her when she feels push-back from the public in regards to raising a family with 14 children on a reality show. Part of dealing with that and remaining close to her children involves Karen homeschooling her kids.
And, she shared with us, she and husband Deon Derrico know how best to make sure all of their children feel special despite the potential need to clamor for attention in a big family.
Article continues below advertisement
Karen Derrico homeschools her kids on 'Doubling Down With the Derricos.'
Like other reality TV families with a ton of children, the Derricos hold their religious faith close to them. They're Christians. However, they also accept and experience plenty of worldly things and they tend to keep an open mind as well. However, the Derrico kids, of which there are 14, ranging in age from three to 17, don't go to public school. Instead, Karen and Deon opt to homeschool their children.
For Karen, practicing homeschooling with her kids is more than simply giving them an education at her hands. It's also about connecting with her children.
"One way for bonding is through homeschool," Karen shared with Distractify. "That's the time when we find their strengths, likes and dislikes. We make the time by having family meetings and discussing what we are working on and how we as a family will support that individual."
Article continues below advertisement
The Derricos find special time to pay each of the 14 kids special attention.
Karen and Deon's 14 kids are made up of two sets of twins, triplets, and even quintuplets. The oldest two kids are 12 and 17. But in a family of this size, you have to expect that it may be difficult to divide a parent's attention to make each child feel seen and heard. That's hard enough in a family of just a couple of children, let alone a baker's dozen plus one.
Article continues below advertisement
Luckily, Karen and Deon have ways to connect with their kids. Besides through homeschool sessions, that is. And, while Karen fields critics who wonder why she chose to have such a large family, having a large family works for her and her husband.
Article continues below advertisement
"We have taken shows, picking days with just that one child for errands where they help us, we use time in the kitchen and find helpers," Karen explained, of how they focus attention on just one child at a time when they can. "We use the ones that want to be a chef… Overall, we just incorporate their wants and desires into our everyday living. If this one loves cooking, we bring them in the kitchen and make an announcement that this particular child helped cook. They love the recognition."
When it comes to rearing their 14 kids while starring in their own reality show and homeschooling them, it isn't always easy for Karen and Deon. But, Karen shared, she knows what's best for her body in terms of having children and she knows what's best for the children she has now.
Article continues below advertisement
"I'm so grateful and thankful that I have been blessed to have a lot of children and I don't take any of them for granted," Karen shared with Distractify.
Watch Doubling Down With the Derricos on Tuesdays at 10 p.m. EST on TLC.