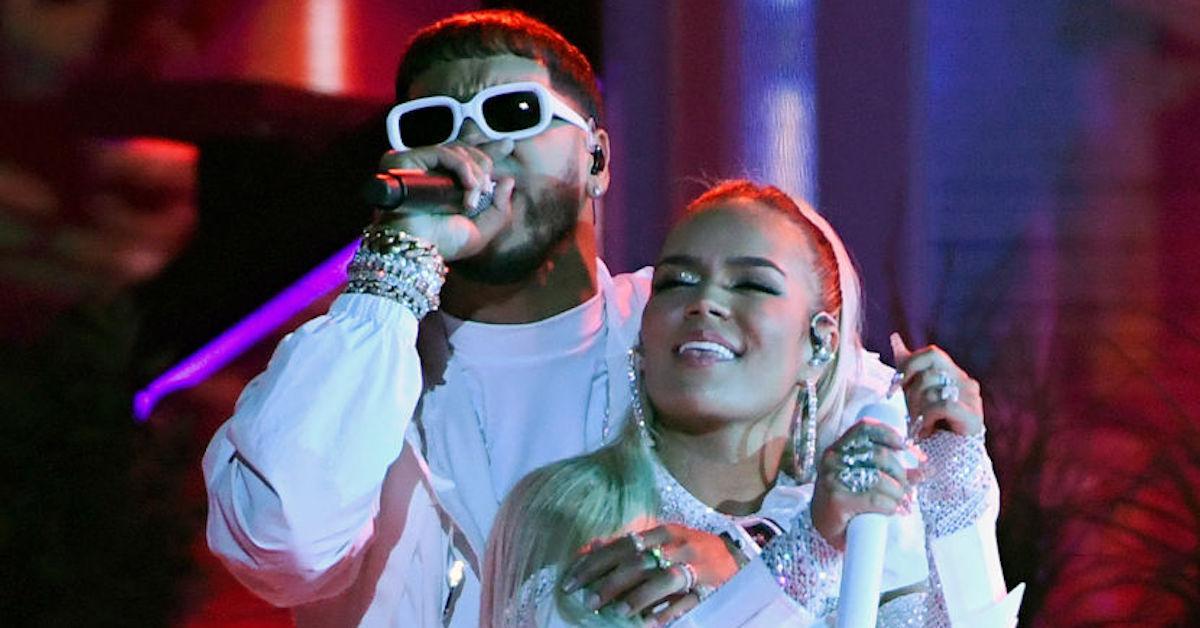 We're Starting to Think Karol G and Anuel Are Still Actually Together
hasAlthough neither Karol G nor Anuel AA has officially confirmed their split, some fans and outlets have taken it as a fact that the two musical artists have broken off their engagement and are no longer an item.
Article continues below advertisement
As we've previously reported, many who follow the 27-year-old Puerto Rican artist are speculating that a new video for "Diosa Remix" means Anuel is currently dating 33-year-old Natti Natasha. But what about his ex-fiancée? Has Karol G also moved on to a new boyfriend?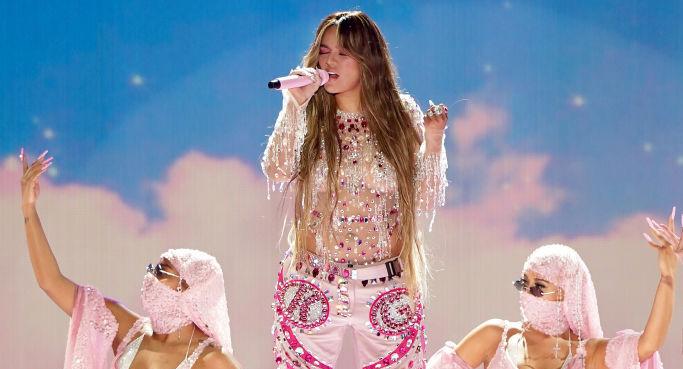 Article continues below advertisement
Does Karol G have a new boyfriend?
It's been three months now since Karol G posted a photo to Instagram that featured anyone other than herself, and that was to celebrate her two-year anniversary of having met Anuel. "Two years ago," she wrote as a caption in Spanish on a photo posted toward the end of August.
"We met for the first time to do a music video ... Who would have said that what would follow would be two years of learning, growing, living, and enjoying together ... At home, we give each other advice, in the street we support each other. Two years and counting," she concluded, referring to Anuel as her "favorite person."
Article continues below advertisement
Anuel similarly last posted about his "reina" on Aug. 14. "Whoever wants to mess with this queen, remember that she has a KING WHO WAS A SOLDIER OF WAR ALL HIS LIFE AND STILL IS!!!!!" he captioned a candid shot of the couple in Spanish.
Article continues below advertisement
Anuel AA also recently made a few cryptic allusions to a possible impending retirement when he performed at Nov. 19's Latin Grammys and ended his song with the lyrics, "In these Grammys, I retire."
But eagle-eyed fans don't think the two stars have actually broken up, and instead might just be fueling the gossip by staying mum about their relationship status. What's clear is that the two separated physically during the summer, after having spent the early days of the pandemic together in Miami.
That's when Karol G got tested for COVID-19 and received a positive result, while Anuel tested negative for the novel coronavirus. "Karol G has no idea how she got sick," a source close to the artist said at the time.
They haven't posted about each other on social media since, but many were quick to notice that Karol G still sported her diamond engagement ring in the latest photo she uploaded on Nov. 24.
Article continues below advertisement
Plus, we picked up on the fact that someone is lying down in the background of the last photo in her carousel, who also appears in the reflection of her private jet window in the second and third photos.
Granted, this might not be Anuel at all, but we have the sense from the way that she's smiling in the photos and showing off her engagement diamond that it would be odd if it were anyone else.
Our new theory is that these two had to physically separate when Karol G got sick earlier this summer, then might have worked through a few issues in their relationship privately that they're trying to sort out before appearing back together in public stronger in their love than ever.