Is Anuel AA Retiring... En Serio?
Puerto Rican star Anuel AA has confused fans who now think that he is retiring from music. Here's what we know.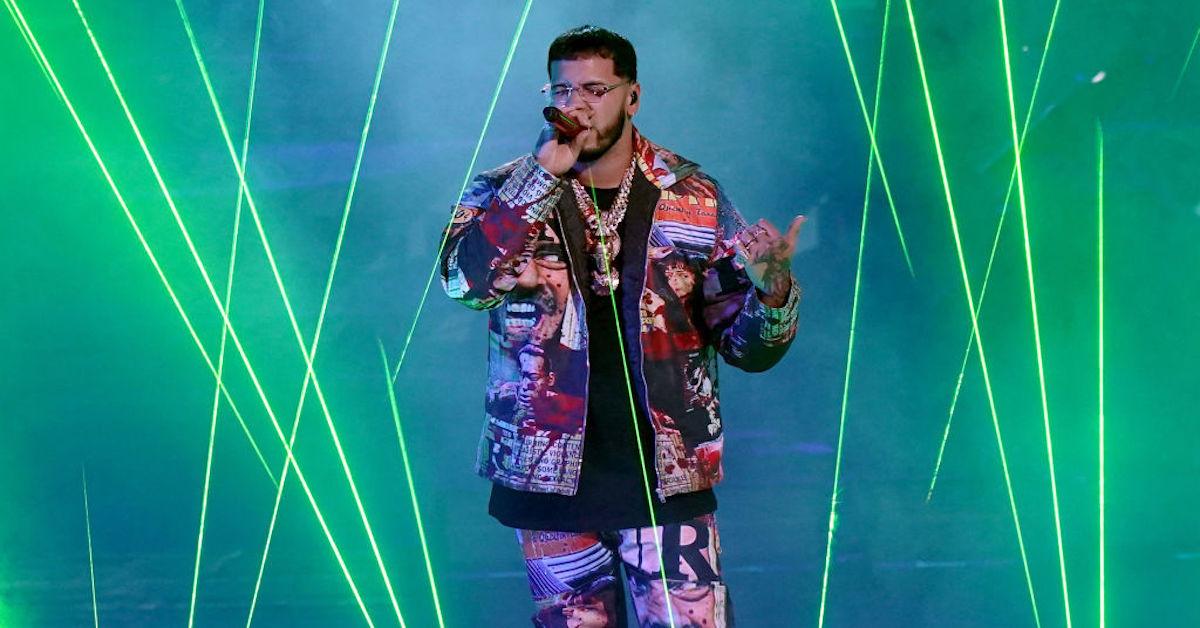 It's been a crazy and quick rise to superstardom for rapper Anuel AA. Two summers ago, after a stint in federal prison, the Puerto Rican hip-hop artist surprise dropped his first full-length album, Real Hasta La Muerte, which spent 52 weeks as one of the top 10 albums on the Latin Billboard charts.
Article continues below advertisement
As his star began to shine brighter every day, Anuel AA moved on to play bigger venues and feature on the songs of English-language artists like Meek Mill and Gucci Mane. Anuel also got engaged to girlfriend and musical collaborator, Karol G. But a surprising and cryptic message that the rapper posted to his Instagram now has fans asking whether Anuel AA is retiring from the music industry for good.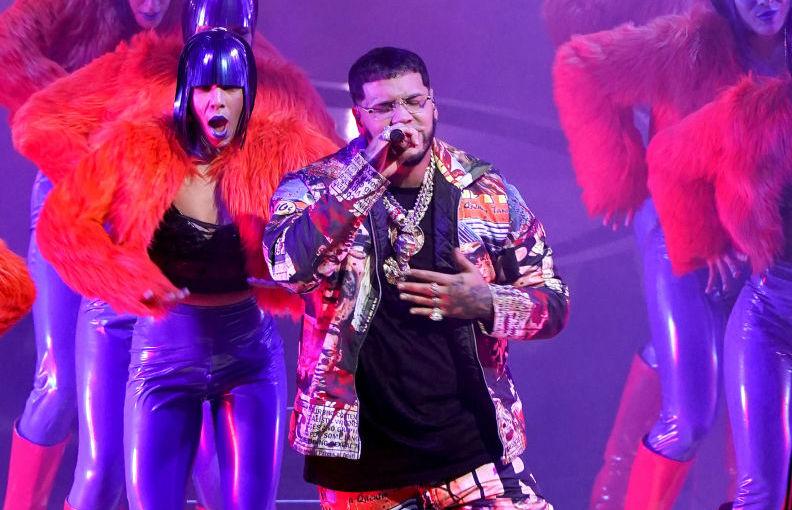 Article continues below advertisement
Why is Anuel AA retiring?
Puerto Rican trap artist Anuel AA has released dozens of smash-hit singles and keeps getting bigger and better. His music continues to rack up Recording Industry Association of America (RIAA) singles awards, and last summer, his song "Secreto" with Karol G even went platinum.
But with all of the success in his career, Anuel's personal life doesn't seem to be going as well. His relationship with fellow rapper Karol G went public with the two announcing their engagement on Jan. 1, 2020, but the couple appeared to hit a rough spot shortly thereafter.
Article continues below advertisement
Over the fall, rumors about their breakup circulated but neither side confirmed or denied the rumors. After Anuel came out with another collaboration with Dominican singer Natti Natasha, fans immediately started speculating about the two of them dating, especially since that's how Anuel and Karol G's relationship got its start.
Article continues below advertisement
After weeks of silence, Anuel finally seemed to address the rumors about his breakup with Karol G, but not in the most straightforward way. "Some days I need sex, some days I need love, Some days I don't need anything from anybody, Some days I feel like I want to save the world, Other days, I just want to see it ache," he wrote in Spanish. "Some days I feel dead, and in others, I survive. That's why I'm leaving…GOODBYE!!!!!!"
Unsurprisingly, the post immediately went viral among Anuel fans, with everyone questioning what exactly the reggaetonero was saying goodbye to. Instead of addressing the rumors directly, Anuel has confused fans further with the release of a new song through his official Instagram account, available only through his IGTV.
Article continues below advertisement
In the song, Anuel opens up about his struggles with depression and how fame has led him to neglect his son, Pablo. But it's the end of the song that had fans sit up and take extra notice.
Anuel ends with the lyrics, "In these Grammys, I retire," which has fans thinking that his performance at the recent Latin Grammy Awards on Nov. 19 was his last performance ever.
With just two studio albums, Anuel quickly established himself as a powerful voice in the Latin music scene, but now it seems that the artist's priorities have shifted to his family. The singer also recently returned to Puerto Rico for the first time since his release from prison and there's rumors that his son will soon be moving in with him.
But as for confirming his official retirement, fans will just have to wait for Anuel to give them a clearer message about his future plans.