Kate Bock's Engagement Ring Could Be Worth Six Figures
Kate Bock and her longtime boyfriend, NBA player Kevin Love, shared news of their engagement online. Here's what we know about the engagement ring.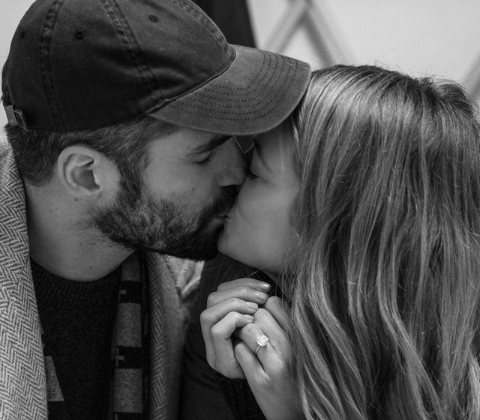 Sports Illustrated cover model Kate Bock and her longtime NBA player boyfriend Kevin Love recently announced their engagement! The couple, who were introduced to each other by a photographer in New York in 2016, happily shared the news of their engagement online. And of course, what's an engagement without some engagement ring photos.
Kate showed off her diamond in her post, obviously thrilled with it. But what do we know about her engagement ring?
Article continues below advertisement
Kate and Kevin announced their engagement on Instagram.
In black-and-white posts on Instagram, the longtime couple announced their engagement to their friends and followers on Jan. 31. The sweet shots show off the happy couple post-proposal, and Kate even included a few shots of her ring in her post.
"Well, this was the best birthday surprise I could have ever imagined," she captioned the photos. "I couldn't be happier to have been asked to be a Love by my love. Heart bursting all day & night."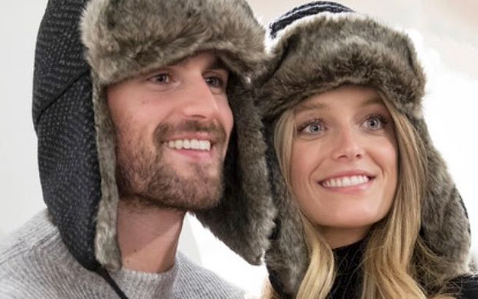 Article continues below advertisement
"'Souls tend to go back to who feels like home.' My Fiancé. The Joy of My Life," Kevin captioned his post.
According to People, Kevin popped the question on Jan. 30 while the pair dined at Lilia, a restaurant in Brooklyn that's owned by one of their close friends. Their outing was meant to be a birthday dinner for Kate, whose birthday is Jan. 30. The proposal supposedly caught the model by surprise, though she still excitedly said yes!
Kate's engagement ring is vintage and could be worth $100,000.
Not only does Kate have a fiancé to show off now, but she also has an impressive ring to match the impressive man. The model showed off the diamond in her Instagram post announcing her engagement, and (understandably) her followers were astonished.
According to Us Weekly, Kate's engagement ring was custom designed for her. Kevin reportedly worked with "a brilliant jeweler out of London and put together my perfect ring," she told the outlet.
Article continues below advertisement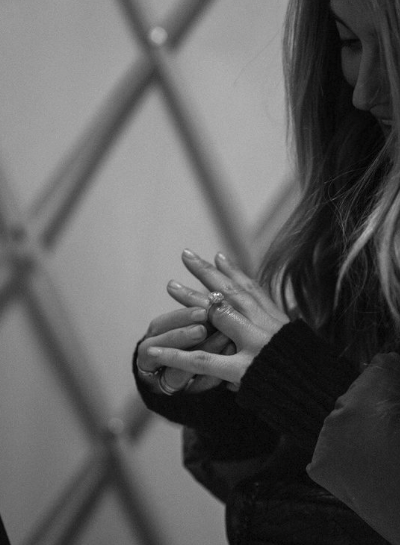 "It's a vintage diamond cut from the 1930s for Cartier and it's set in a very chic vintage Cartier setting," she said of her ring. "I was in total shock when I saw it. I just jumped up from my seat."
While the bride-to-be is sometimes involved in the ring design process, Kate actually revealed that she didn't have a hand in designing her engagement ring at all.
Article continues below advertisement
"I wasn't involved in the ring design at all. Kevin did it all himself," she told the outlet. "It's gorgeous! I couldn't love it more!"
While Kevin hasn't shared specifics about the diamond's size and cost, it looks like the NBA player footed a hefty bill for this engagement. Some estimates place the ring's price tag around at least $50,000, but according to Mike Fried, CEO of The Diamond, it could be worth much more than that.
"The diamond looks like a beautiful 3 carat+ sparkler in the center of a chunky halo setting and I'd value this ring north of $100,000," he said in a statement.
Clearly, Kevin has good taste and, considering Kate's reaction to the ring, he knows exactly what she wanted.