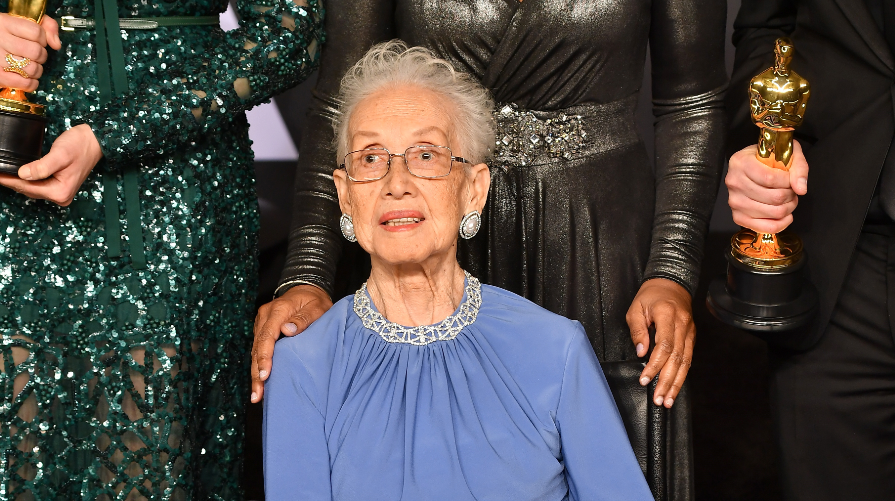 Katherine Johnson Wasn't Just a Mathematician — She Was Also a Mom to Three Daughters
On Monday, Feb. 24, mathematician Katherine Johnson died at 101. She worked with NASA and was responsible for calculating the trajectory for the space flight of Alan Shepard, the first American in space. Katherine was also responsible for sending many others to the moon. You may also know her life story from the 2016 Oscar-nominated film Hidden Figures. Now that she's passed on, we're looking into whom she was married to and how many kids she had while she was alive. Scroll down to meet Katherine's family!
Article continues below advertisement
Did Katherine Johnson have kids?
Yes. On top of being a mathematician, Katherine was also a mother to three beautiful daughters.
In 1939, Katherine (who was Katherine Coleman at the time) married her first husband, James Francis Goble, when she was just 21 years old. That same year, she enrolled as a graduate student at West Virginia University (she was the first black woman chosen to attend the school's new graduate program at the time). But soon into her courses there, she learned that she and James were expecting their first child together.
Article continues below advertisement
Following the news of her pregnancy, she dropped out of school to raise her children with James. The two went on to have three daughters together, Constance, Joylette, and Katherine, who was named after her, but little is known about the three women today. However, we do know that Katherine is her youngest, and she has spoken out about her mother in the past.
Despite being a mom-of-three, Katherine worked hard at NASA... and her kids appreciated it. "I was very fortunate to call her my mom," her daughter Katherine told WUSA9 in 2017.
"When I think about that time in our lives, I really do think about how much she endured. In those days your parents didn't come home and tell you the bad things," she added. "I just remarked at how she carried on her life no matter what obstacles. She was fearless."
Katherine also elaborated on how impressed she was with how her mother was portrayed in Hidden Figures. She gushed: "Taraji P. Henson came up to us at the end and asked if she did all right and me and my sister were crying our eyes out saying 'Yeah, you did real good.'"
Article continues below advertisement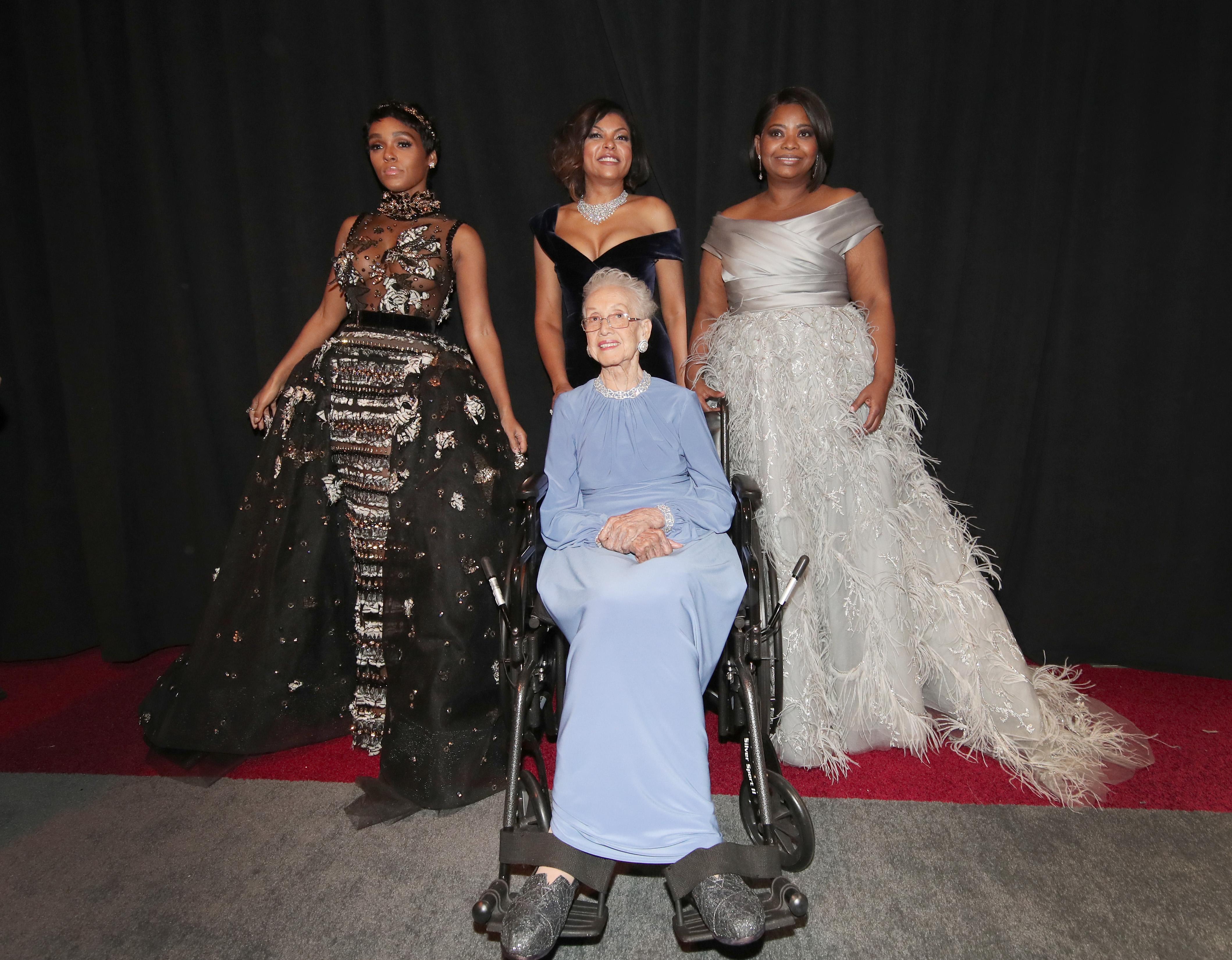 Most notably, Katherine gushed about how their mother wasn't fussy, but rather a great mom who taught her girls how to sew and do chores around the house while always enjoying life and work at the same time. "She says it wasn't work. She enjoyed every day," she noted of her NASA career. "The one lesson to kids is find what your passion is and then do it because if you do it, it won't seem like work."
Sadly, according to legacy.com, Katherine's eldest daughter with James, Constance Goble, died back in 2010 at just 67 years old. James died many years before that in 1956 from a brain tumor, so Katherine experienced loss before her own death.
Katherine remarried to her second husband, Colonel James A. Johnson, in 1959. The two were married for over 60 years at the time of her death. Before her passing, they were enjoying life in Virginia by spending time with their six grandchildren and 11 great-grandchildren.