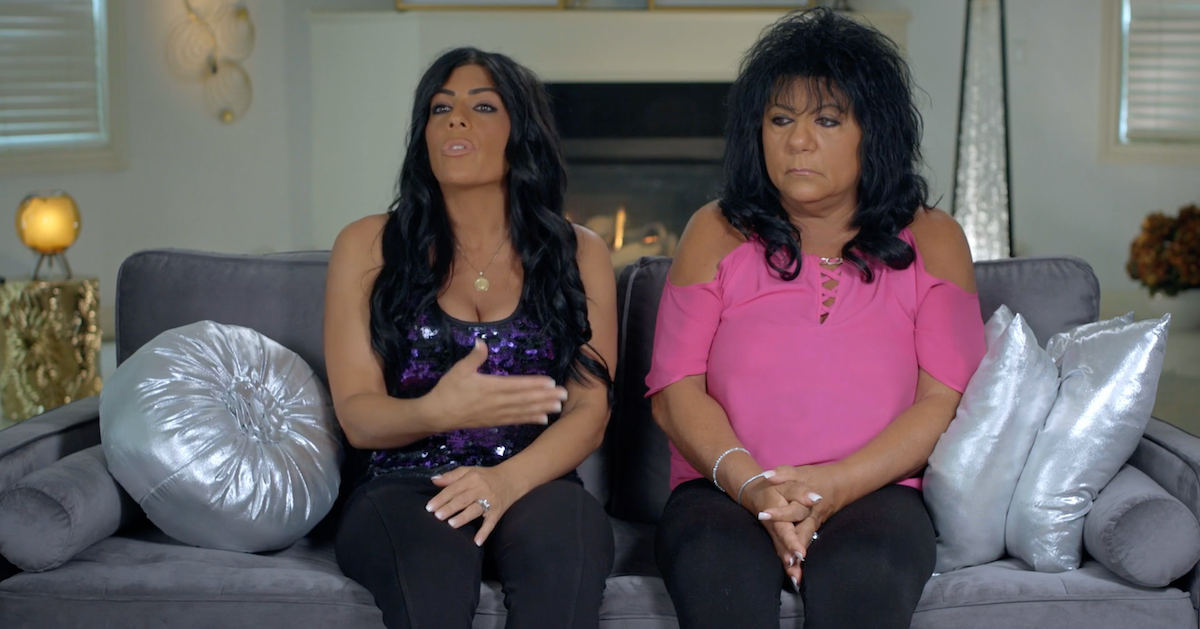 'sMothered' Duo Kathy Crispino and Cristina Bertolli Live Five Houses Away from Each Other
Kathy Crispino and her daughter, Cristina Bertolli, have been starring on TLC's 'sMothered' since Season 1. Details on Kathy's Illinois house.
The TLC reality series sMothered follows mother and daughter duos who are too close for comfort. While some of the stars take their familial bonds to a new level by sharing bathwater and waxing one another, Kathy Crispino and her daughter, Cristina Bertolli, have been hailed as "the sanity of the show" by fans.
The Illinois based mother and daughter prioritize one another over most everyone else, though Kathy's other daughter, Carly Crispino, is also part of the show.
Article continues below advertisement
When Cristina's home was getting renovated in Season 2, she moved her husband, Carlo Bertolli, and their two kids into Kathy's house.
Once Cristina moved back to her own residence, she was only five houses away from her mother — but the distance was still too much for Kathy.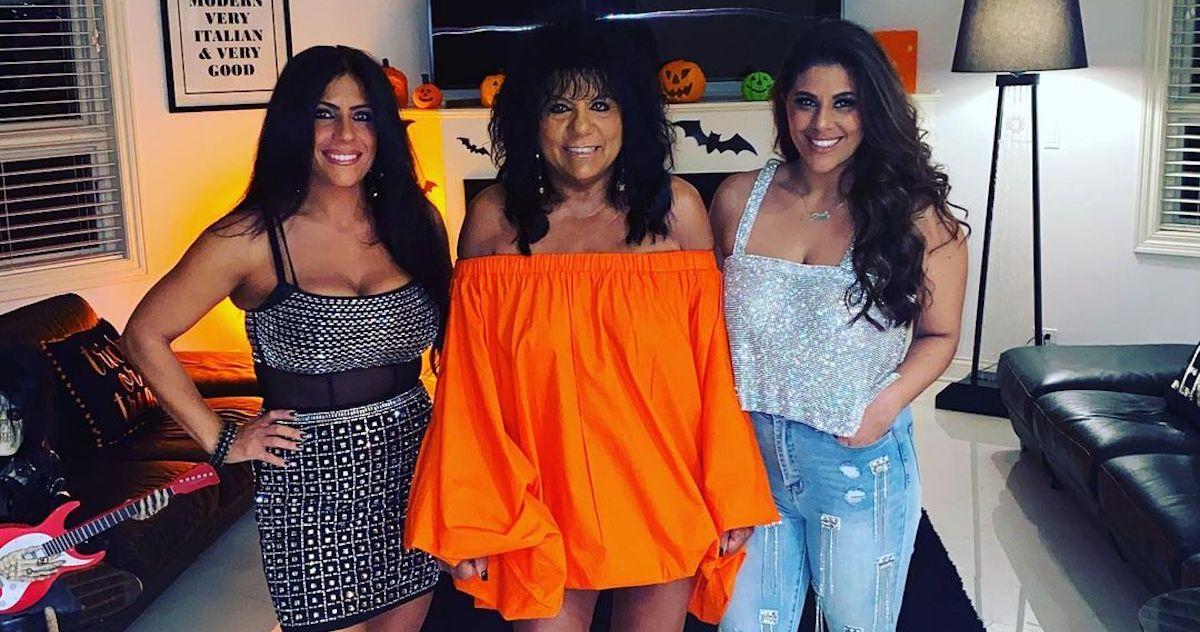 Article continues below advertisement
On Season 3, the two are still spending most of their time together, and when they're not helping Carlo at his family's pizzeria, they're at Kathy's house. Like her hair and her style, Kathy's home also pays homage to the '80s, and viewers still can't get enough of the unique property.
Kathy Crispino's one-of-a-kind house is often featured on 'sMothered.'
Since Season 1 of sMothered, Kathy's home has served as the backdrop for many of her scenes with Cristina. Her glittery living room, decorations-filled garage, all-black kitchen, and her walk-in-closet have mainly been utilized during her time on the show.
When Cristina decided to renovate her house in Season 2, Kathy encouraged her daughter to use her own digs as an inspiration. Cristina's husband, Carlo, was not in favor of doing so.
Article continues below advertisement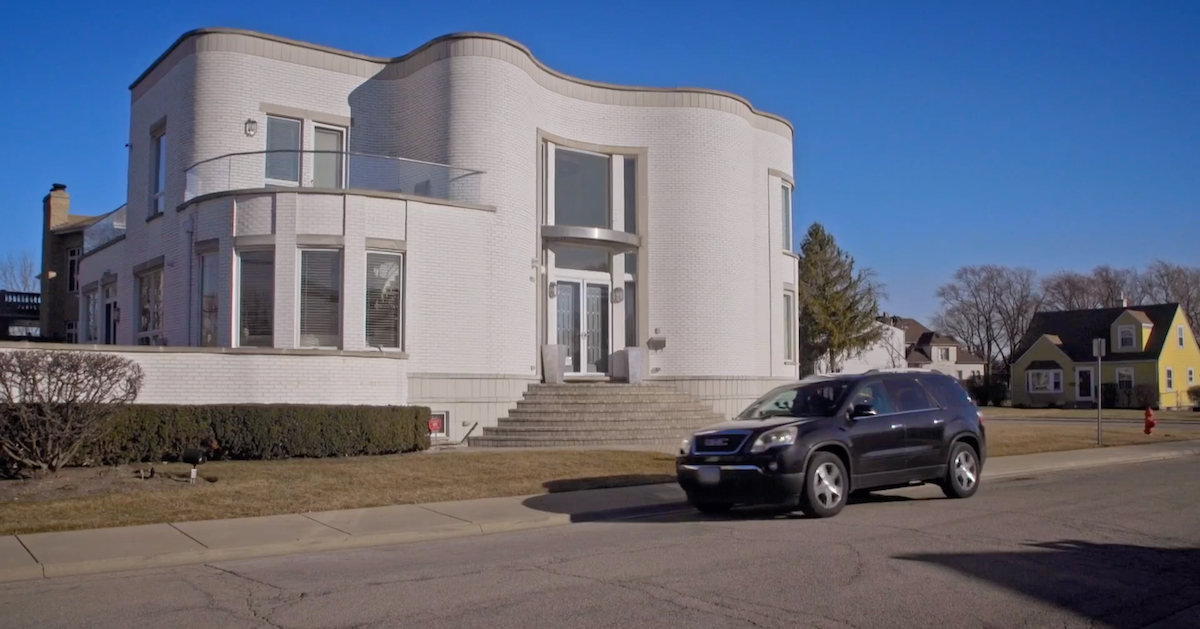 Kathy's house is located in the Cook County village of Harwood Heights. According to Zillow, the 5,197 square foot home features five bedrooms, four-and-a-half bathrooms, and it was first built in 2007.
The lot of the property is 10,400 square feet, and the real estate website estimates that it is worth just under $1 million. However, Realtor.com lists the estimated price much lower at around $848,000.
Article continues below advertisement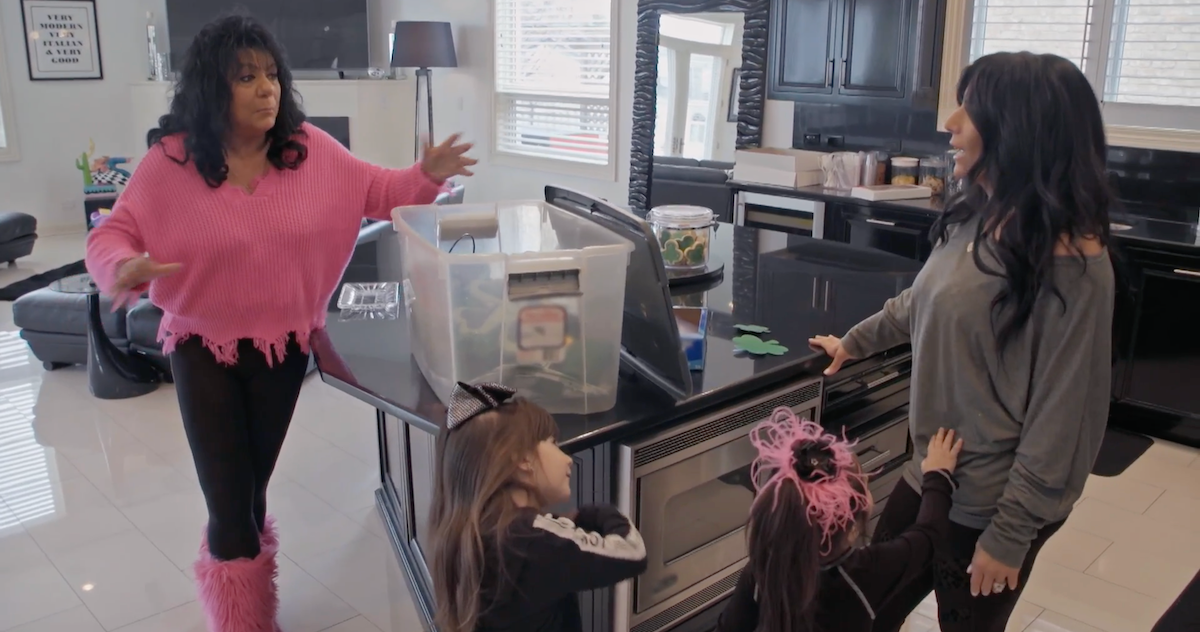 Kathy Crispino and Cristina Bertolli live just five houses away from one another.
In addition to having a tight knit bond, Cristina and Kathy physically live in close proximity to each other. During the first season of the TLC reality series, Cristina confirmed that she lived down the street from her mom.
"It wasn't planned for us to move in five doors down from each other. It just happened that way," Cristina said during an episode of the show. "By the luck of God, I guess. I don't know."
"It was supposed to happen," Kathy confidently stated. "It was destiny."
sMothered airs on Mondays at 9 p.m. ET on TLC.