Jen Aniston Is Reportedly Katy Perry's Baby's Godmom — Who Knew They Were Friends?
One woman is among the most highly paid actresses and the other is a pop star. But are Katy Perry and Jennifer Aniston friends? Let's investigate.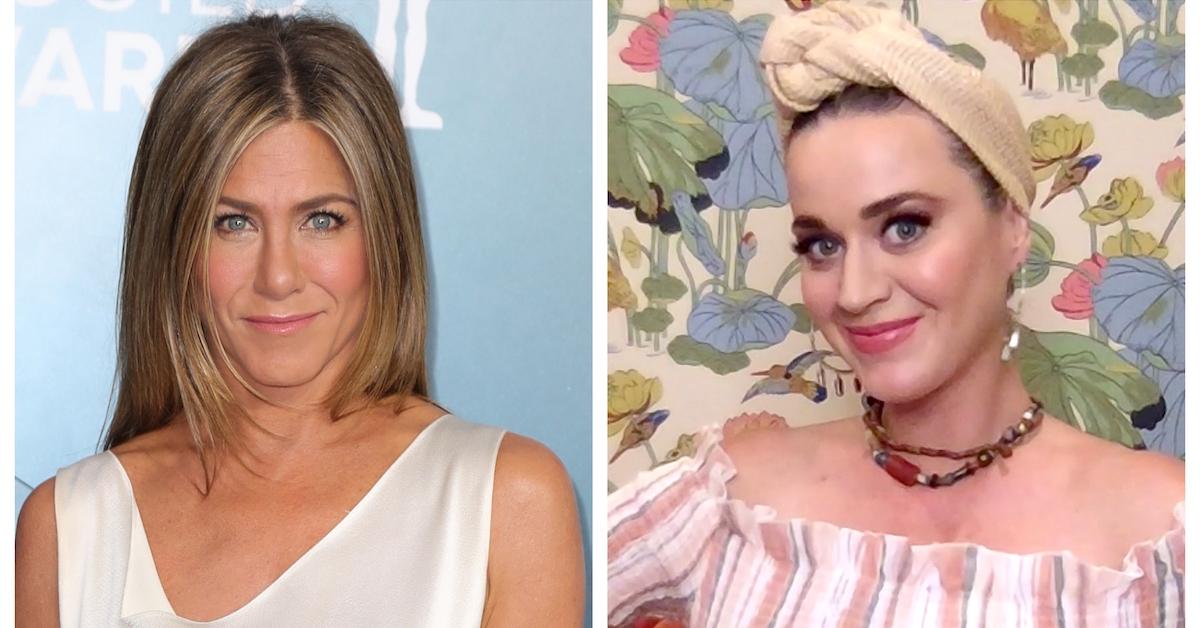 Those who are avid followers of celebrity gossip pride themselves on knowing the intricate details of stars' lives and relationships. Every once in a while, though, what seems like a random friendship between celebs manages to throw nearly everyone for a loop. (Like, how did we not know they were secret BFFs?) That's exactly what happened with fans of Katy Perry and Jennifer Aniston.
Let's see what we can dig up about the relationship between the "Daisies" singer and former Friends star.
Article continues below advertisement
Are Katy Perry and Jennifer Aniston friends?
In July, reports that Katy had named Jennifer the godmother of her unborn child started swirling — and plenty of people were collectively all like, "Wait ... what?!"
Neither the singer nor the actress has publicly proclaimed their (platonic) love for one another via social media or otherwise. Although Jennifer and Katy clearly aren't outspoken about their friendship, it turns out that they have been friends for nearly a decade at this point.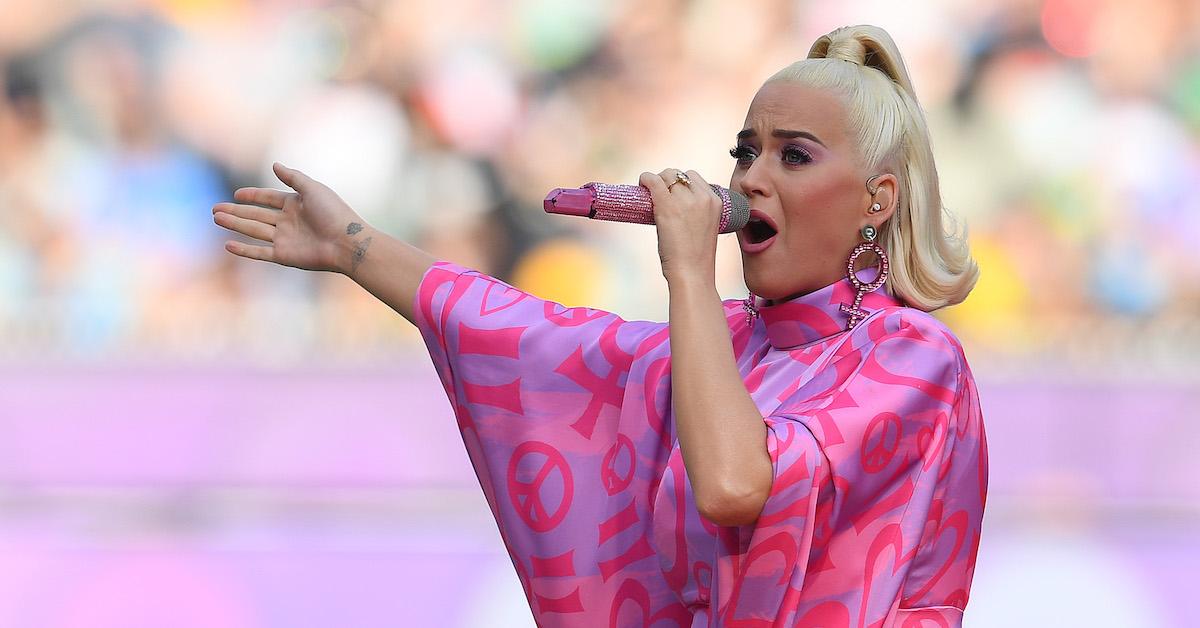 Article continues below advertisement
A source told The Mirror that Jennifer reportedly "broke down in tears of joy" when Katy and fiancé Orlando Bloom asked her to be the godmother of their first child together. "She is pretty chuffed about it as well and cried when they asked her," the source told the publication. Neither Jennifer nor Katy have confirmed or denied the rumors.
Whether or not the report is true, this wouldn't be the first time Jennifer has had the honor of serving as a godmother. Her former Friends co-star Courteney Cox asked Jennifer (and she accepted) to be her daughter Coco Arquette's godmother, too. Coco is currently 16 — so Jen is basically a seasoned pro by now.
Article continues below advertisement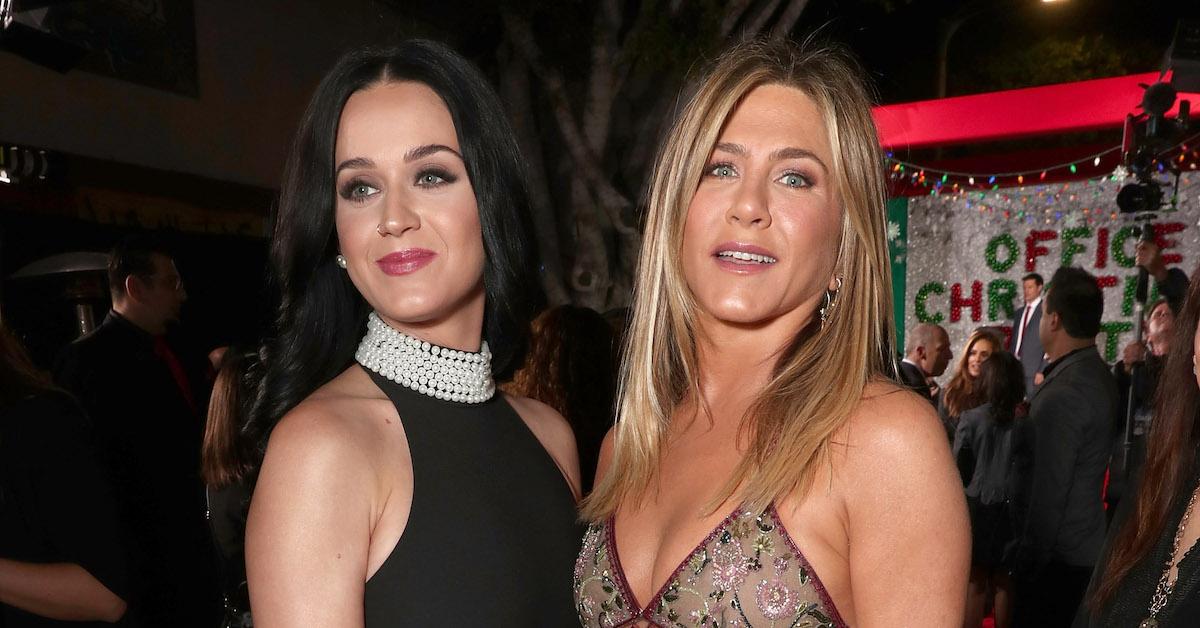 Katy and Jennifer have been supporting each other during the COVID-19 pandemic.
Sure, Katy and Jennifer have been chummy for years. But evidently the novel coronavirus pandemic has brought the friends even closer together. That's because the actress has been "a huge support" to Katy and Orlando amid their ongoing social distancing.
"Katy and Jen are very close," the anonymous source told The Mirror. "During lockdown, they went for socially distanced walks and spent lots of time catching up."
Article continues below advertisement
When is Katy Perry's due date?
Katy hasn't shared when, exactly, her due date is. In March, however, she did offer her Instagram followers a general idea about when her first child might be arriving. "Let's just say it's gonna be a jam-packed summer," she captioned a clip from her music video for "Never Worn White."
What we do know is that Katy and Orlando will soon be welcoming a baby girl, which is a detail they announced in April with the help of some pink-hued shaving cream.
Article continues below advertisement
During a July interview with U.K. station Hits Radio Breakfast, Katy shared that she is "waddling like a duck" now that she's in the third trimester of her pregnancy. "I'm breathing heavily, I'm a full-on mouth-breather. And um yeah, it's loud and obnoxious," she told the station. "And oh my god, I just eat so much flavored ice! It's like put all the ice in my mouth, right now."
It sounds like it won't be too much longer before Katy Perry and Orlando Bloom's baby girl is finally here — and before their friend Jennifer Aniston reportedly takes on the honor of being her godmother. We can't wait!