Who Are Keith Powers's Parents? All About the 'Perfect Find' Star
We all adore Keith Powers for his striking looks and captivating performances on the silver screen, but what's the tea on his family background?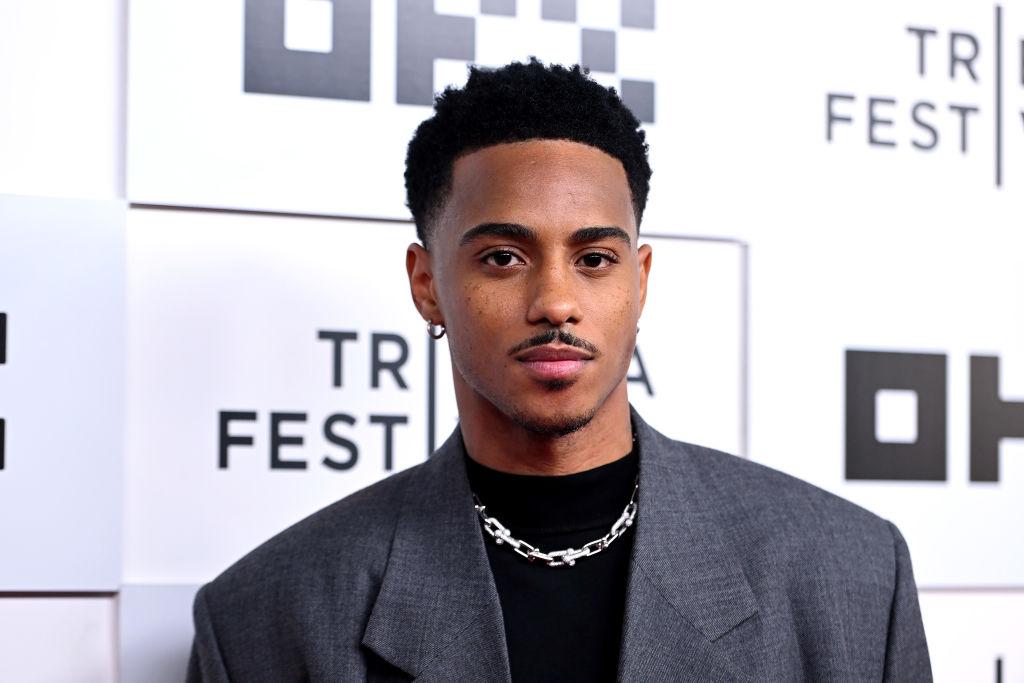 If you haven't heard of Keith Tyree Powers, you are missing out big-time! If you have heard of the acting sensation, then chances are that you may have also caught his unforgettable performance as Ronnie DeVoe in the mind-blowing miniseries The New Edition Story, which aired on BET. Seriously, this guy nailed it and brought so much charisma to the screen that we couldn't help but fall in love with him. His striking good looks also gave us much ammunition for the cause!
Article continues below advertisement
Keith has proved beyond a shadow of a doubt that he's a force to be reckoned with. With each nuanced performance, the Perfect Find star effortlessly breathes life into his characters, leaving viewers spellbound and clamoring for more. And beyond his acting chops, Keith is also a force to be reckoned with in the world of modeling.
With his chiseled jawline and smoldering gaze, this guy can make hearts skip a beat with just a single glance. We're talking serious heartthrob material here, people. Those are some good genetics!
On that note, who are Keith's parents?
Article continues below advertisement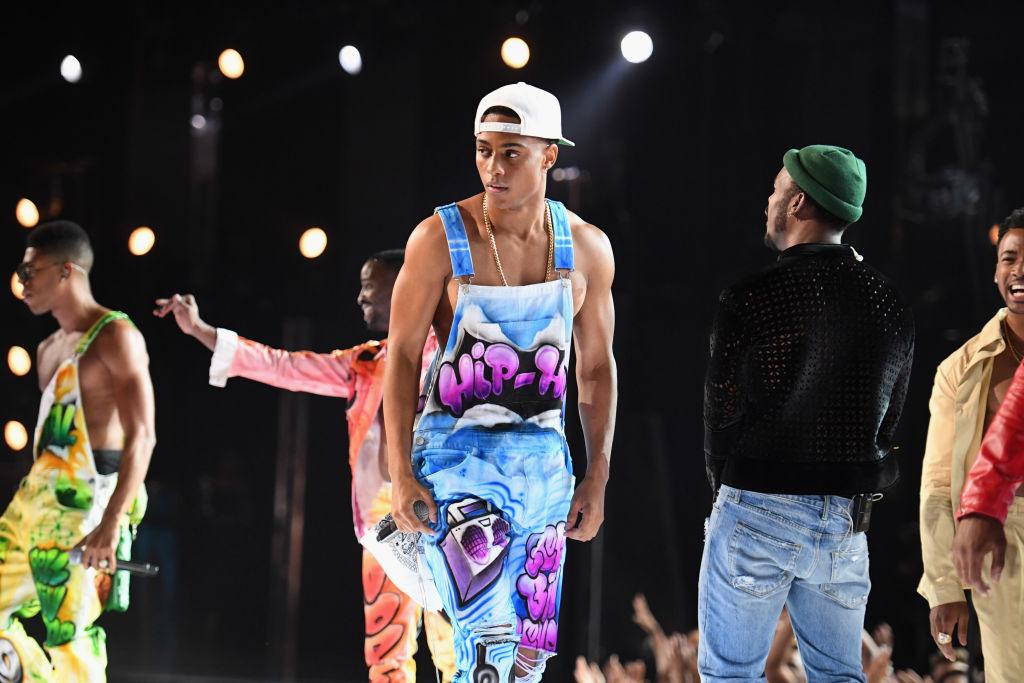 Who are Keith Powers's parents?
For the duration of time that we have known him, Keith has kept a fairly low profile; we know that Keith is the proud son of Keith Powers Sr. and Jennifer Clark. There isn't much information about Keith's parents on Beyoncé's internet, but after doing our research, we found out that the heartthrob is the eldest child of the couple's four kids, and was born in the sunny, picturesque Sacramento, Calif.! Check out this super adorable photo we dug up from Tumblr.
Article continues below advertisement
Keith Powers has an impressive résumé.
Many people don't know this, but Keith kicked off his career as a model and was even signed to the prestigious Wilhelmina Agency. He was so focused on modeling that he moved to Los Angeles in 2013 with his father, Keith Sr., to pursue the career path full-time. However, his true calling was in acting.
Back in 2013, this rising star managed to score a role in the flick House Party: Tonight's the Night. But here's where things get really interesting—after jetting off to South Africa for the shoot, Keith was hit with a bolt of inspiration and decided to dive headfirst into the world of acting, and he decided to pursue his passion wholeheartedly.
Article continues below advertisement
But Keith's star power (see what we did there?) didn't stop there. The actor has gone on to appear in films like Before I Fall and The Tomorrow War as well as Netflix's The Perfect Find alongside Gabrielle Union.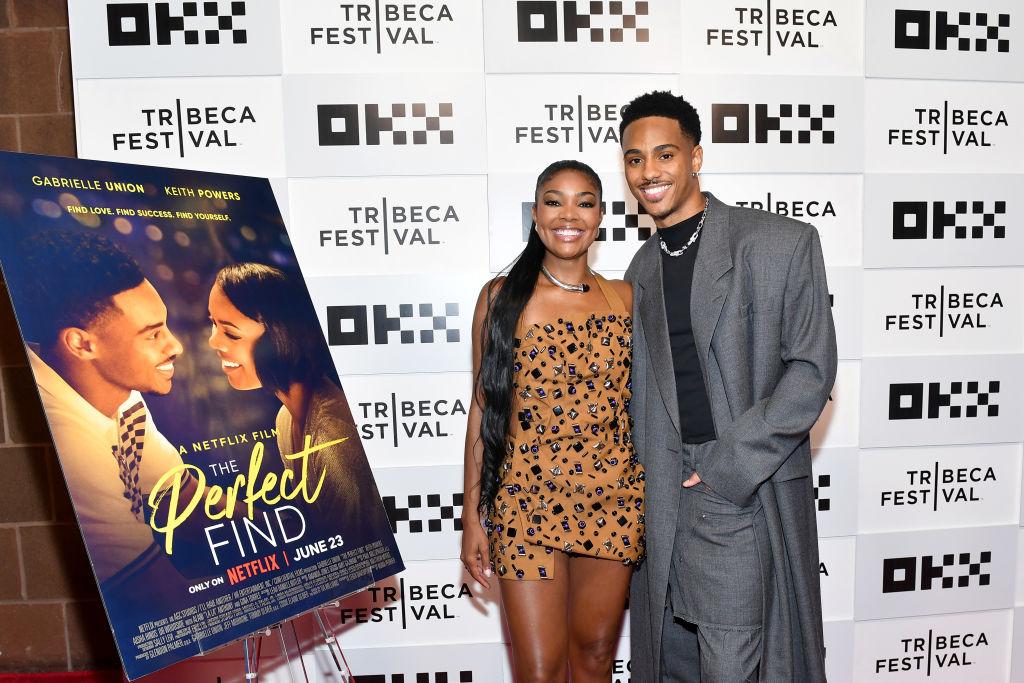 Article continues below advertisement
Who is Keith Powers dating?
The talented actor was also once linked to actress Ryan Destiny. The duo were in a long-term relationship for four years until they sadly split. (Insert collective sad sigh). During their relationship, Keith had glowing things to tell People about their dynamic and chemistry.
"It is so important for our people to see healthy Black love. Whether it's a relationship, marriage, or even friendships," he said. "Black love gives us hope. When you see Black love flourish, it's powerful," Keith said in 2022.
Article continues below advertisement
Although we were sad to learn that the two were no longer, it appears that they remained good friends even after the split. Sources confirmed that to People, and Keith still has some stunning pictures of the two on his Instagram page. We have to say, though, that those two made an amazingly beautiful couple! Why do seemingly good things have to come to an end?
Article continues below advertisement
Whether he is starring in a rom-com, or flexing his finely chiseled jaw on the runway, one this is for sure: Keith is an unstoppable force and we love to see it. We can't wait to see what else is in store for the super-talented actor.