Comedian Kelly Bachman Talks 'Hysterical' and Advocating for Women (EXCLUSIVE)
Kelly Bachman, the comedian many of us know as the one who took down Harvey Weinstein, was recently featured in 'Hysterical,' a documentary about women in comedy.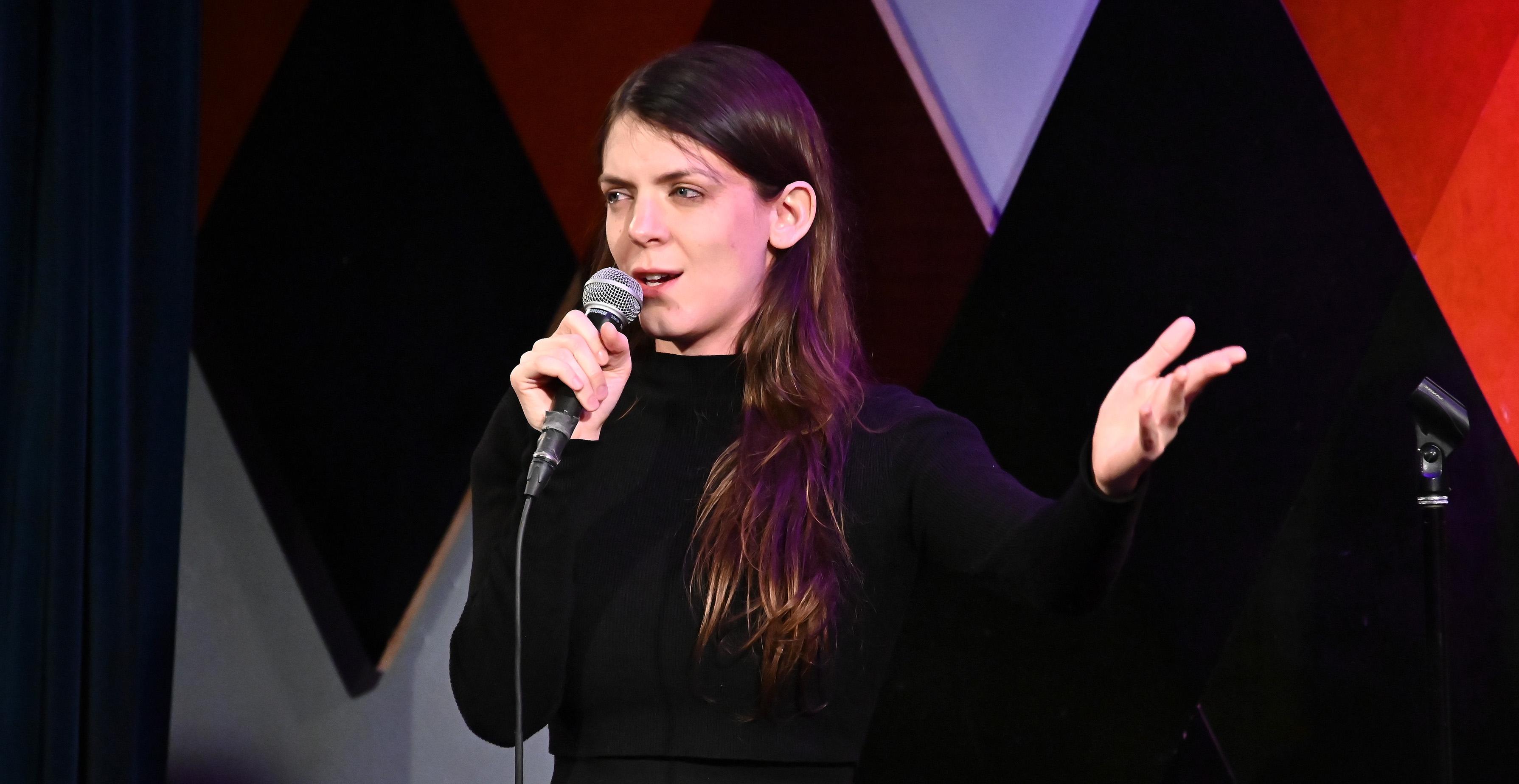 It's been two years since she confronted Harvey Weinstein, but comedian Kelly Bachman is still making ripples and waves. Most recently, she was featured in the FX documentary Hysterical, which examines what it means to be a woman in comedy.
Article continues below advertisement
While it's normal for comics to air out dirty laundry on-stage, Kelly was put in a spot where she had to share her deepest traumas. And when she did it, the world came to her side, calling her "brave," but for Kelly, she was in such a whirlwind, the young comedian didn't know how to even process it all. Now, Kelly talks to Distractify about that experience and what she's up to now since the release of Hysterical.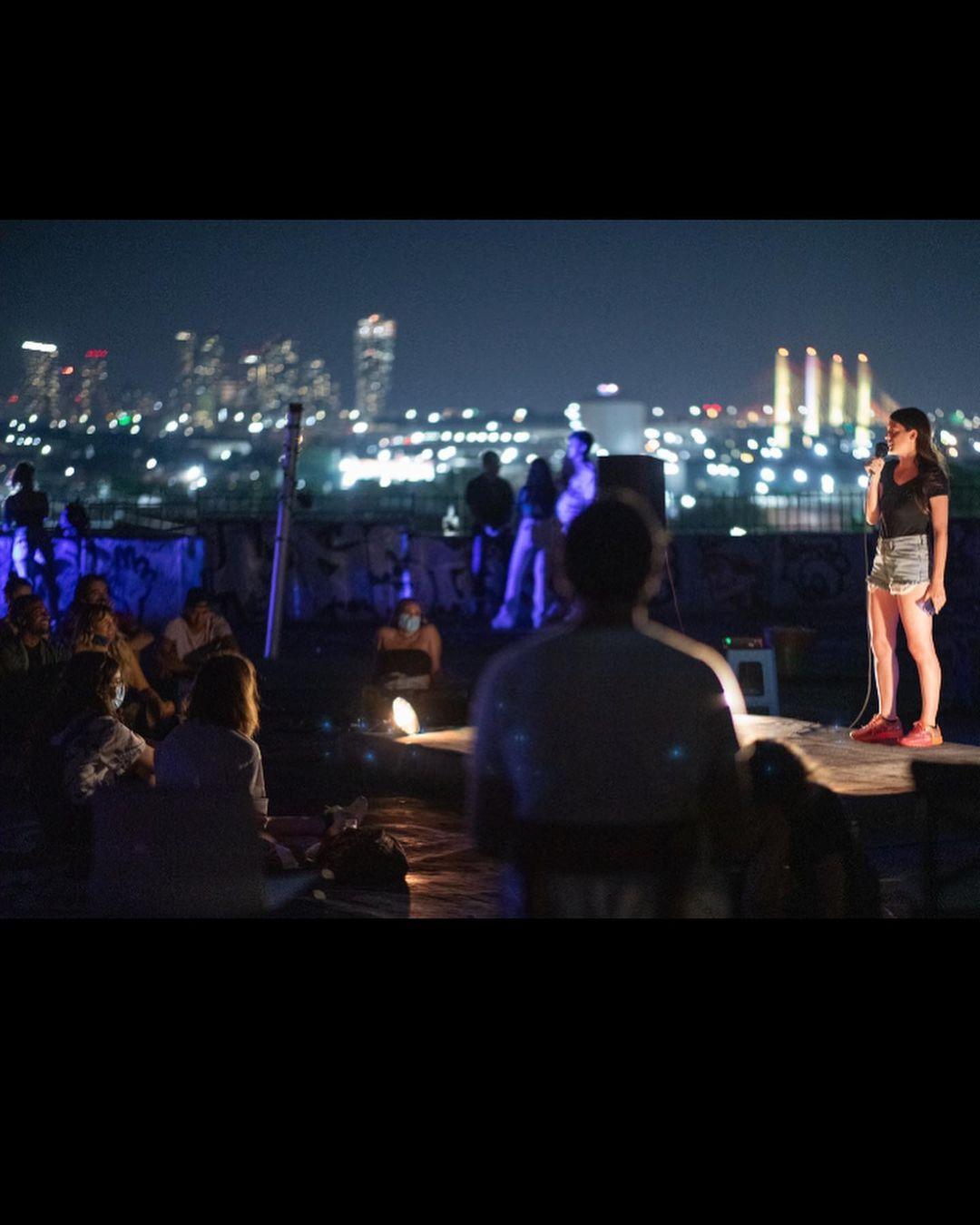 Article continues below advertisement
Kelly Bachman is the comedian who went viral for confronting Harvey Weinstein back in 2019.
A quick refresher: Back in 2019, Kelly Bachman was supposed to do a typical set when she noticed that Harvey Weinstein was in the audience. At the time, he was accused of over 70 counts of sexual misconduct but had not yet even stood trial.
In Hysterical, we rewatch the moment where Kelly literally addresses "the elephant in the room" and gets booed for doing it. "It was scary," Kelly exclusively tells Distractify. "When I was watching it, I saw that my jaw was tight like I couldn't open my mouth. And I could see myself doing this thing I do when my knees are locking up. My whole body was totally tightening up, I felt like I was going to fall down, and I really felt like I was seeing red."
Article continues below advertisement
A lot of people reached out to Kelly after she confronted Weinstein, including one of the other female comedians featured in 'Hysterical.'
When Hysterical discusses Kelly's iconic jab at Harvey Weinstein, it feels like the apex of the film. Kelly explains, "My part of the story shows people kind of banding together, which I think is what the documentary wants. It's one of the parts where the women are talking about other women. And after that, there's that section about women rooting for women like Kathy Griffin … all the parts about women supporting each other are really powerful."
Article continues below advertisement
In Hysterical, Nikki Glaser talks about how she was inspired by Kelly. "That's the kind of impact I would like to have with my own life," Kelly mused. "That's the kind of thing I would hope to accomplish in like a 50-year career or something. But the fact that I've somehow already done that, that's just pretty surreal. I can't lie to you, it feels good."
When 'Hysterical' comedian Kelly Bachman stood up to Weinstein, she knew she had to do it.
When it comes to comedy, Kelly's actually fairly new to the scene, as she only started out in 2018. She recounts, "I literally started doing stand-up partially in response to the #MeToo movement because I was waiting for a lot of my favorite comics to say something about the other comics that were getting called out."
Article continues below advertisement
"I was arguing with my comedian friend at the time and he was saying, 'It's not a comic's job to talk about this blah blah blah,' and I was like 'Okay, but I would like if they did.' And then comics, some of my favorite comics even, were weighing in, and they were making jokes that were kind of hurtful to me. I didn't want to erase people's specials or tell them to stop telling those jokes — it just made me realize that I had to be my own champion."
Article continues below advertisement
And just a year into doing stand-up comedy, Kelly was staring down the face of the poster boy for sexual assault, Harvey Weinstein, the impetus for the #MeToo movement that inspired Kelly to become a comedian in the first place. For Kelly, it felt like a "cosmic arrival," and for the rest of the world, it felt like she did what we all wished we could have done.
Even though comedian Kelly Bachman is now often associated with Weinstein, she hopes this marks the beginning of a long career.
When asked if she minds being associated with this event, Kelly replied, "I'm proud of what I did. I'd hope it's like a footnote in my life, not the book. I hope one day it's like, 'And she did that! How on-brand of her! [laughs] It matches with the rest of her life because she always does this sort of thing!'"
Article continues below advertisement
After she stood up to Weinstein, despite the new attention she was receiving, she was also receiving immense pressure. She was asked to produce a comedy show for the New York Comedy Festival, so she produced Rape Jokes by Survivors, which several supportive comedians and celebrities who reached out attended.
Article continues below advertisement
Kelly Bachman faced a lot of challenges as a female comedian, especially while reckoning her newfound fame.
Going through the workshopping process for her new set was extremely taxing and emotionally draining. Kelly knew she would be expected to tell jokes about being a survivor of sexual assault, but even friends questioned her for talking about it. When she would bomb onstage, it felt like people were being "really judgemental and really unforgiving."
And then, Kelly met her performance partner, Dylan Adler. "He is a ray of sunshine, and he also makes jokes about being a survivor. He brings the same kind of joy and silliness to comedy that I try to bring while talking about dark stuff. So I was so excited that he seemed to have the same sensibilities about it." The two teamed up for Rape Victims Are Horny Too, and they are now working on a new musical improv podcast called Cue Music.
Article continues below advertisement
Kelly reflects on the experience, "Hopefully I have a long career ahead of me where I can do many things that are all true to my values of wanting to be funny and advocate for women and be someone who is true to myself and willing to be vulnerable. That is who I am. So that moment does represent a lot of my values, but I hope I can continue to represent those values and keep being myself."
Hysterical is now streaming on Hulu.
If you need support, call the National Sexual Assault Hotline at 1-800-656-4673 or visit RAINN.org to chat online one-on-one with a support specialist at any time.