Kelly Ripa Has the Sweetest Relationship With Her Parents — Meet Her Mom and Dad
Kelly Ripa has a close relationship with her mother and father, Esther and Joseph. Learn more about the talk show co-host's extended family here!
Fans of Kelly Ripa know that she is quite a family woman. The Live With Kelly and Ryan co-host is known for putting her husband, Mark Consuelos, and three kids, Michael, Lola, and Joaquin, first, so it's no surprise that there have been questions about her own extended family since she's such a cool mom and wife. So with that said, we're looking into whether or not she's close with her mother and father, and if she has any siblings.
Here's everything we know about Kelly's family.
Article continues below advertisement
Who are Kelly Ripa's mother and father?
If you watch Live!, you've probably heard Kelly gush over her parents at some point. Her mother is Esther Ripa. She was born on June 23, 1941. Her father, Joseph Ripa, who was born on July 3, 1939, is still working hard today despite also being in his early 80s.
According to CamdenCounty.com, Joseph — who appears on Kelly's current show Generation Gap — serves as the Camden County Clerk for Camden, NJ, with his term having begun in January 2020 and not ending until December 2024.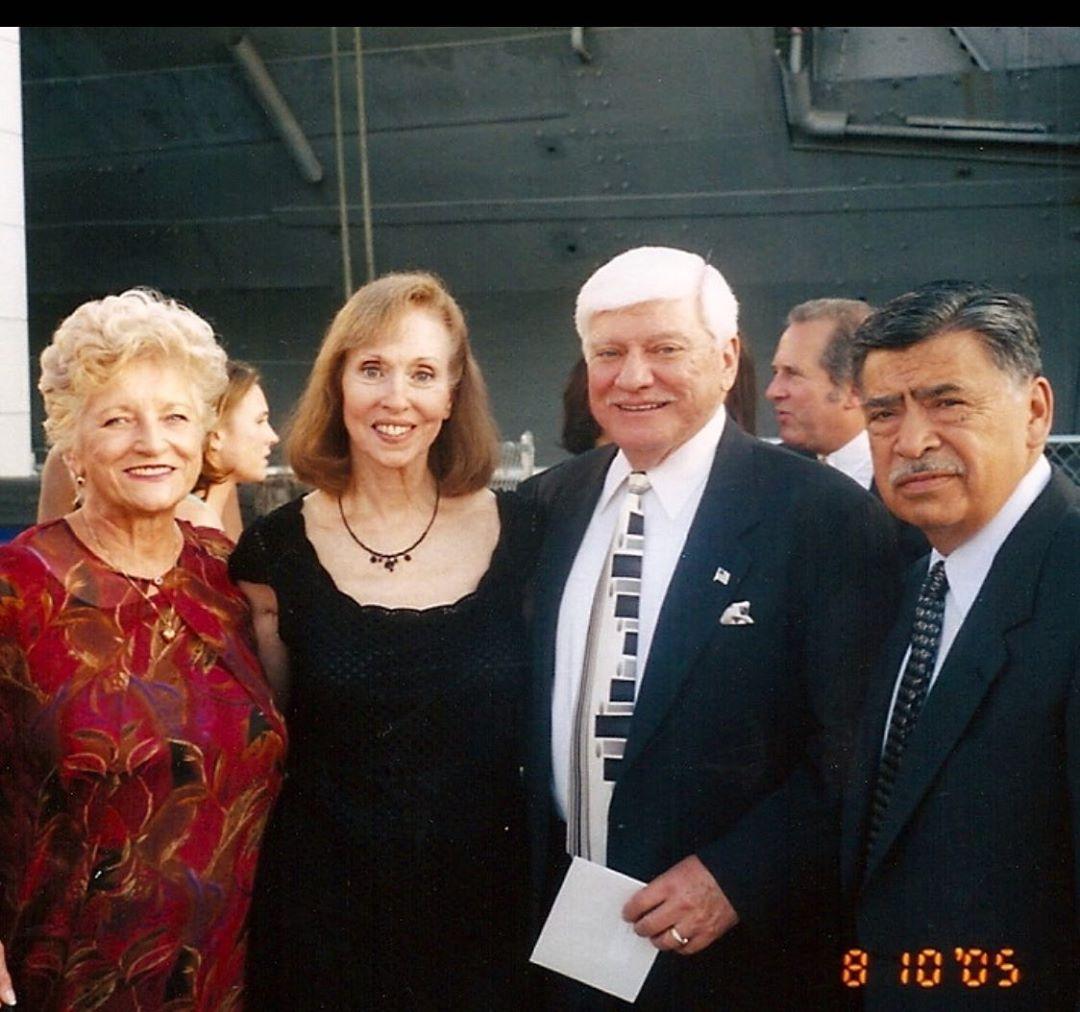 Article continues below advertisement
His bio on the page explains that he graduated from Camden High School in 1957 and then attended Rutgers University. He also served in the U.S. Army. He's been the County Clerk in Camden since 2009 after holding many other positions in the county, including Vice President of Central Labor and Freeholder.
Kelly's parents currently reside in Voorhees Township, which is not too far from NYC where Kelly lives. Including Kelly's kids, Esther and Joseph are grandparents to six grandchildren.
Kelly has proved time and time again that she has a strong bond with her folks. She has posted a number of sweet photos of her parents over the years, from throwbacks to more recent pics.
Article continues below advertisement
"Happy 60th anniversary to Joe and Essie Ripa, aka Dad and Mom! (I thought it was 60 last year if I'm being honest, but they don't have Insta so it's fine)," she posted in April 2022 alongside a beautiful wedding photo of her parents.
Article continues below advertisement
"Happy birthday to my dad Joe. Italian hotel baron and creator of the cross body man bag. One dad, many gifts! Love you dad," she wrote alongside a pic with her dad in July 2022.
Article continues below advertisement
In November 2021, she posted an adorable photo of herself as a baby in her mom's lap, writing: "Especially grateful for this gorgeous lady. Special shoutout to mom's hair. Thankful it never collapsed during a single thanksgiving."
Article continues below advertisement
Kelly's mom underwent a heart procedure in September 2022.
While her mother's age may make such a procedure a bit risky, Kelly assured viewers on Sept. 7, 2022 episode of Live that her mother "did great" after a recent heart procedure.
Per People, Kelly first mentioned her mom's surgery on Sept. 5 while on-air, noting that it was currently happening at that time, and that she had just seen her mom.
Article continues below advertisement
"I will say this, we were [at the hospital] late last night and very early this morning," she said on the show. "My mom was wearing this turban, if you will, a wrap on [her] head. And she wouldn't wear it into surgery, they don't allow that. And this morning I see that my mom was sporting the chicest French girl bob I've ever seen."
"She goes, 'Ugh, I didn't want to deal with it. I didn't want to deal with having to worry about my hair so I had your father cut it with the kitchen scissors,'" Kelly went on.
She added: "My dad has missed his calling as a hairstylist."
Does Kelly Ripa have siblings?