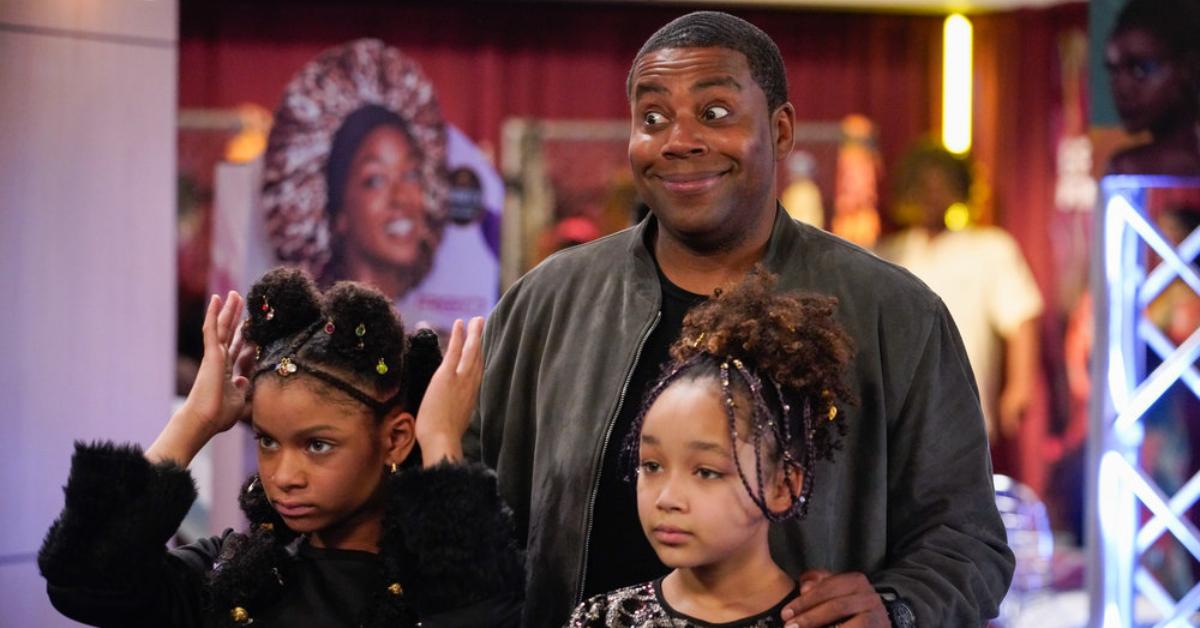 Kenan Thompson Drops Details About Season 2 of 'Kenan' (EXCLUSIVE)
In February 2021, longtime Saturday Night Live cast member Kenan Thompson's self-titled sitcom made its television debut and introduced us to the Williams family. Along with Kenan's character, a widowed news reporter, we met his daughters, Aubrey and Birdie, and the village that they call family.
Article continues below advertisement
The 10-episode series premiere aired on the heels of Dwayne Johnson's Young Rock and quickly gained popularity amongst viewers. Now that Season 1 has come and gone, fans of the series are eager to see what's to come for the colorful cast of characters.
In an exclusive interview with Distractify, the SNL star answered all of our questions and spilled exclusive details about Season 2 of Kenan. Here's what we know so far.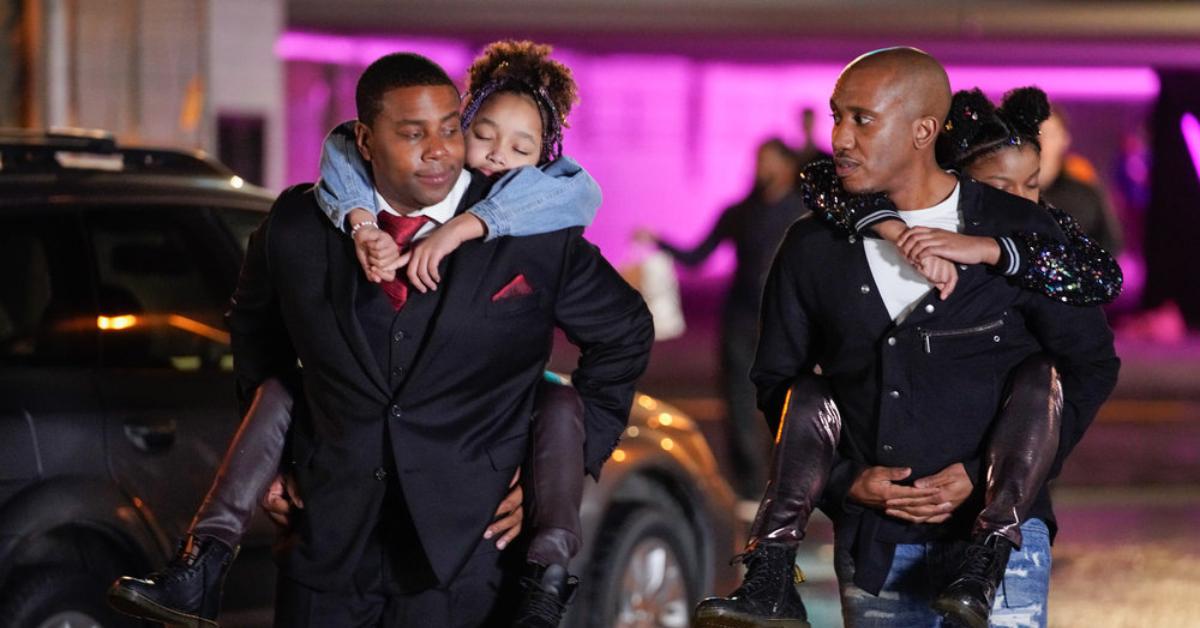 Article continues below advertisement
Kenan Thompson dishes on what to expect in Season 2 of 'Kenan.'
Season 1 of Kenan was an emotional rollercoaster, to say the least. In addition to coping with the death of his wife and raising twin girls with his father-in-law, Kenan finally came to terms with his feelings for his boss, Mika, played by Single Parents' Kimrie Lewis.
The NBC sitcom was renewed shortly after the season finale, but the release date has not yet been announced. Kenan didn't spoil any of the surprises that showrunners have in mind for Season 2, but the actor did confirm that Don Johnson, who plays Kenan's father-in-law, and several other key characters will return.
Article continues below advertisement
"My character [is] continuing to grow and develop and the girls getting big," the comedian told Distractify. "My castmates are incredible, you know, crazy talented people ... and [Season 2] is going to be a good showcase of that, in my opinion."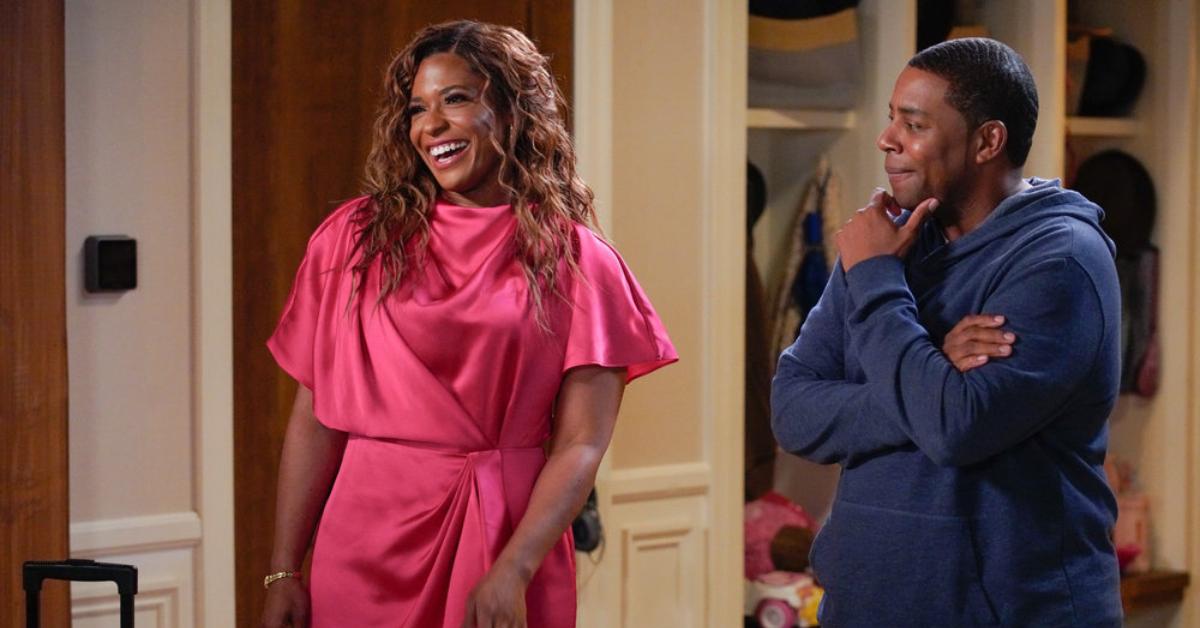 Article continues below advertisement
"Now we get to follow more characters than just the establishment of the story characters. Like we can really watch people kind of like just live their lives," Kenan added.
Because Kenan is a family man himself, he can sympathize with his character's struggle to find a healthy work-life balance. That's exactly why the actor teamed up with Autotrader to make life easier for stressed car buyers. So, will things get any easier for Kenan in Season 2?
Article continues below advertisement
'Saturday Night Live' star Kenan Thompson partnered with Autotrader to make car buying easier.
Although Kenan's real life is much different than the one on TV, there are some major similarities in their stories. In reality, Kenan shares two daughters with his wife, Christina Evangeline. Much like his character, Kenan's chaotic work-life balance sometimes makes it hard for him to spend as much time with his family as he'd like to.
Article continues below advertisement
But Autotrader allows customers to take on a tedious task with the tap of a button. According to Kenan, Autotrader is guaranteed to save customers time and disappointment by offering optimized search options and online credit checks.
"I try to partner with people that I really would use their product. I've done rental cars or detergents and stuff like that and things that I would actually use," he told Distractify. "By the finish line, you will have what you want at your doorstep. Which is amazing."
Hopefully, Kenan's sitcom other half can find something that makes raising his two girls (almost) as easy as using Autotrader.