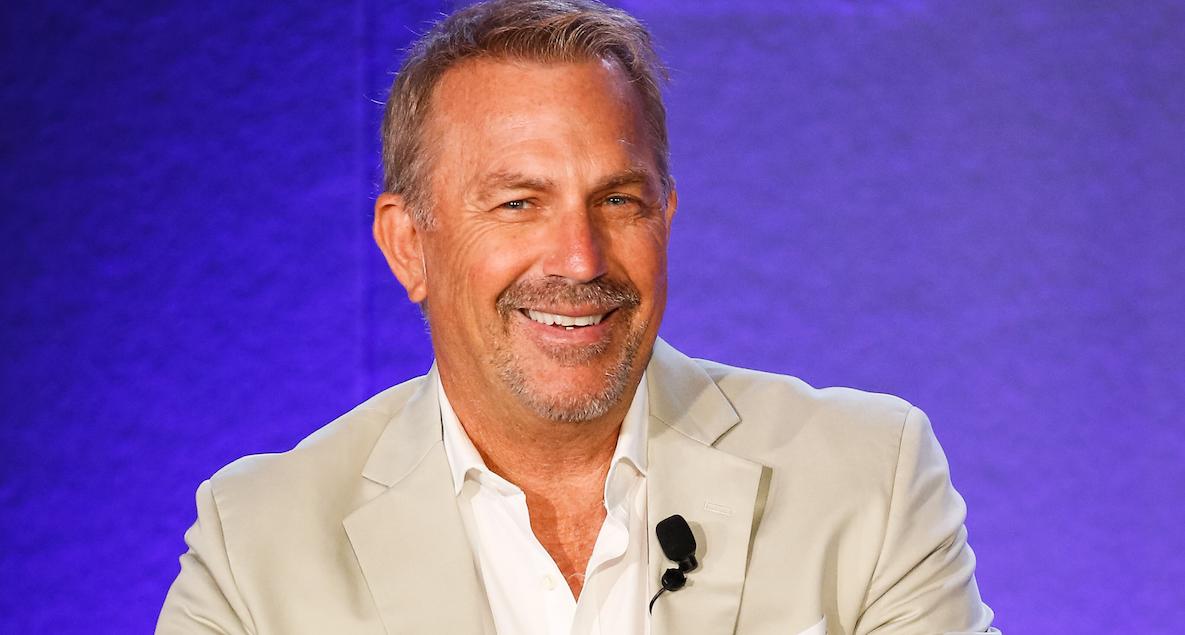 Kevin Costner Has Way More Kids Than You Think
Everyone loves Kevin Costner. How could you not? He has something for everyone: he's a manly man, being tough and assertive when needed but also compassionate and sensitive. He is the complete package.
Article continues below advertisement
And with movies like Field of Dreams, Dances with Wolves and The Untouchables in his early years and more recently Rumor Has It and The Guardian there is a movie for everyone too.
Despite his successful career, Kevin also dedicated himself to his large, blended family.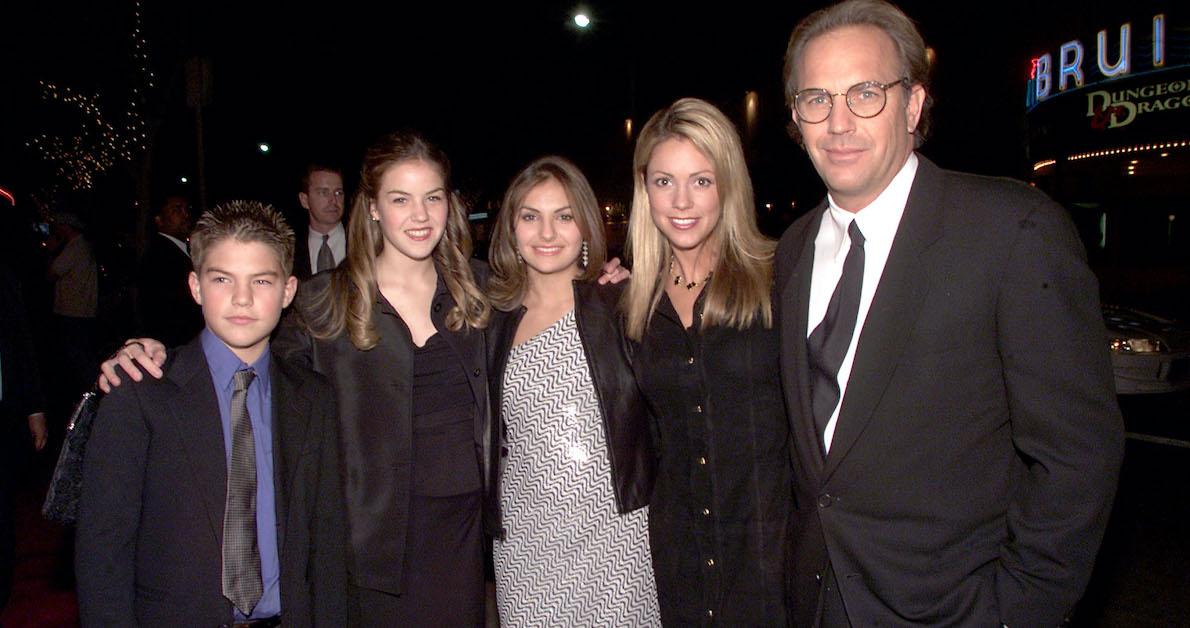 Article continues below advertisement
Finding a real, dedicated family man in Hollywood seems to be like finding the proverbial needle in the haystack. But Kevin is just that. He's been married twice — first to Cindy Silvia for 16 years and then to model and designer Christine Baumgartner in 2004.
He has three children with each of his wives and a seventh child that he disputed was his for a time with Bridget Rooney, whose family owns the Pittsburgh Steelers.
Let's meet Kevin's oldest children — Annie, Lily, and Joe.
Annie Costner
Annie is the oldest daughter of Kevin and Cindy, born in 1984. She is currently living in California and is a producer as well as the co-founder of Sound Off Films, which is a company focused on documentary and non-fiction storytelling ventures.
Lily Costner
Born in 1986, Lilly has followed in her father's footsteps becoming an actress at a young age. She starred as Lily in The Baby-Sitters Club.
Article continues below advertisement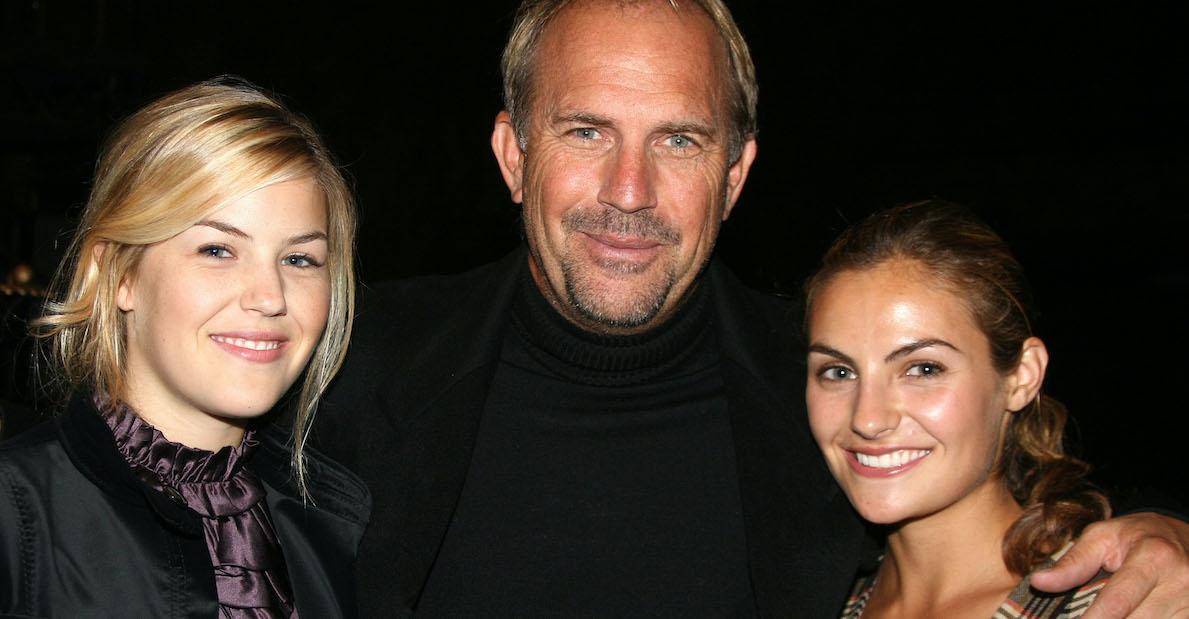 Joe Costner
Joe is the youngest child of Kevin and Cindy's marriage, born in 1988. When he was young he had roles in Tin Cup and The Postman. He has continued to act although those early appearances are his most noteworthy roles.
Article continues below advertisement
Kevin welcomed son Liam in 1996 after a brief fling with Bridget Rooney.
Liam is kind of the black sheep of Kevin's blended family. Supposedly, he was only recognized as Kevin's son after Bridget was persistent about getting a paternity test. Kevin has said that he set up a trust fund for Liam and that they only saw each other occasionally.
Kevin's three youngest kids — Cayden, Hayes, and Grace — keep him young.
Because they are so young not much is known about the personal lives of Kevin's three youngest children. Cayden Costner was born in 2007 and is the oldest of the three children Kevin has with Christine. Hayes Costner was born in 2009 and Grace is the youngest of the Costner clan. She was born in 2010.
In an interview with Jimmy Kimmel, Kevin admitted that Grace often keeps him in check.
Article continues below advertisement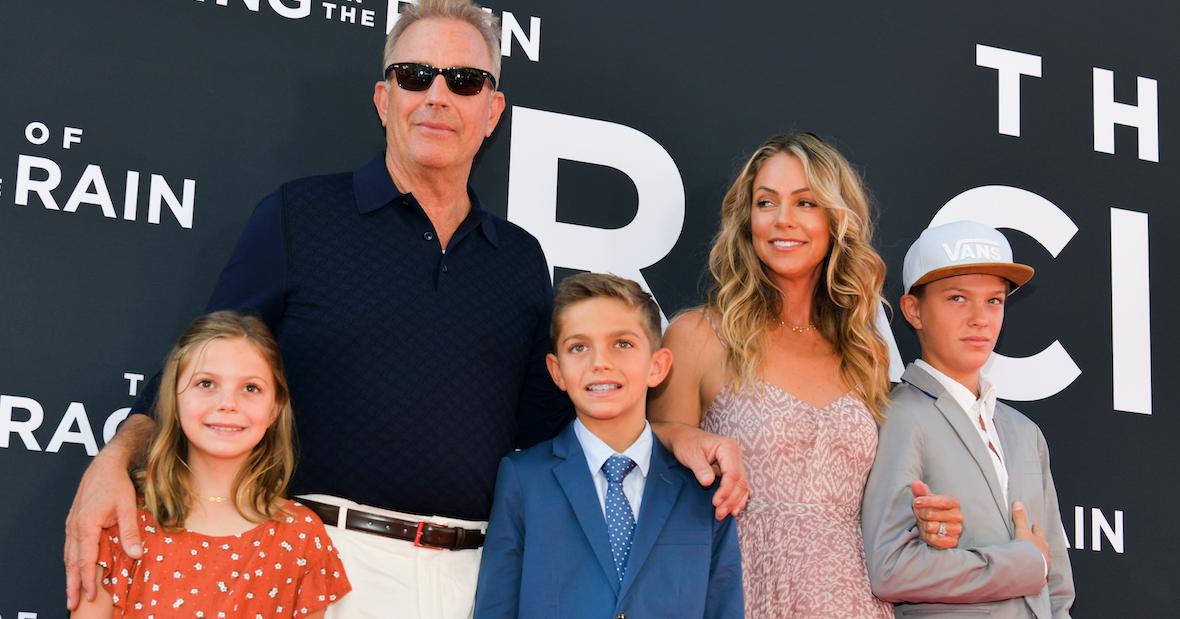 Do Kevin Costner's seven kids get along? Yes!
In an interview with Mom.com, Kevin talked about the relationship that his two sets of children have had. He says that at first the older kids were worried that he would love the younger ones more.
His response was that "love seems to be always able to hang on to as many people as needs to be in that circle."
This helped both groups of children get along, and this advice from such a classic American dad has us all swooning.