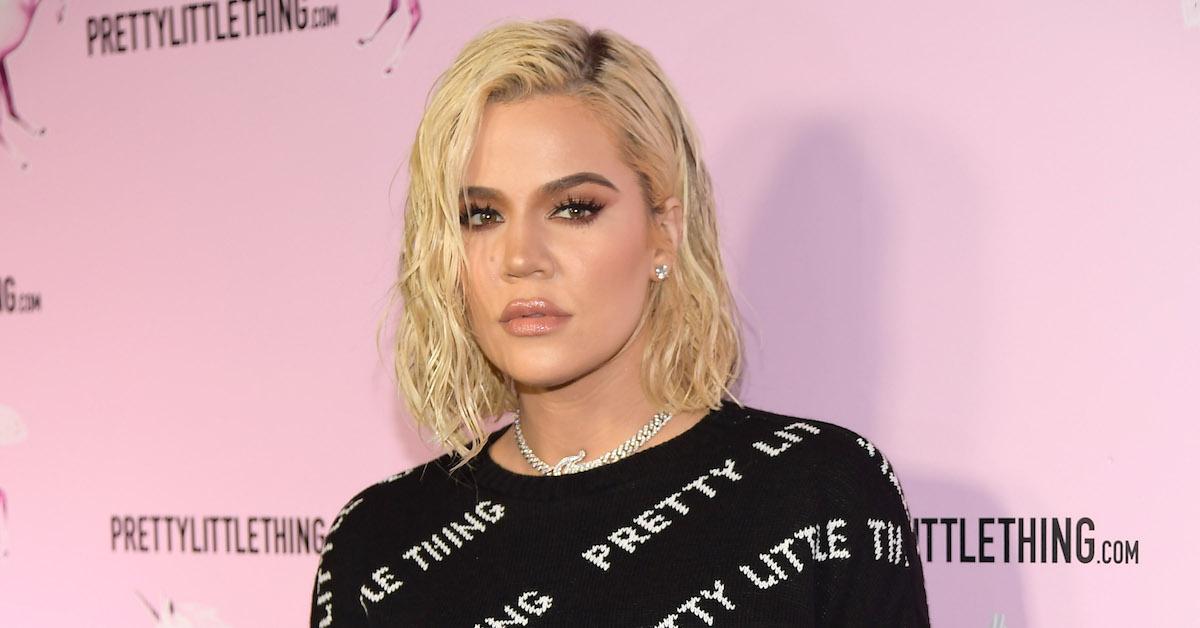 Khloé Kardashian Reveals She Doesn't Want to Be in a Relationship Right Now
Does Khloé Kardashian have a new boyfriend and what's Tristan Thompson up to now? Here's what you need to know about the former couple.
On June 27, Khloé Kardashian turned 35 years old — and despite several attempts, the reality star is still looking for love.
A little over a year after welcoming her first child, daughter True, Khloé is officially separated from baby daddy Tristan Thompson after multiple cheating scandals. Scroll down for an update on whether the blonde beauty is dating and how she's handling life as a single mom.
Article continues below advertisement
Does Khloé Kardashian have a new boyfriend?
The Revenge Body host revealed she isn't seeing anyone right now, telling fans that her main focus is 14-month-old True. "I'm not even thinking like that," she recently explained on the podcast "Divorce Sucks! with Laura Wasser." "I'm not on [dating apps] but I don't care to be. I am so in love with True and being with her and enjoying every minute."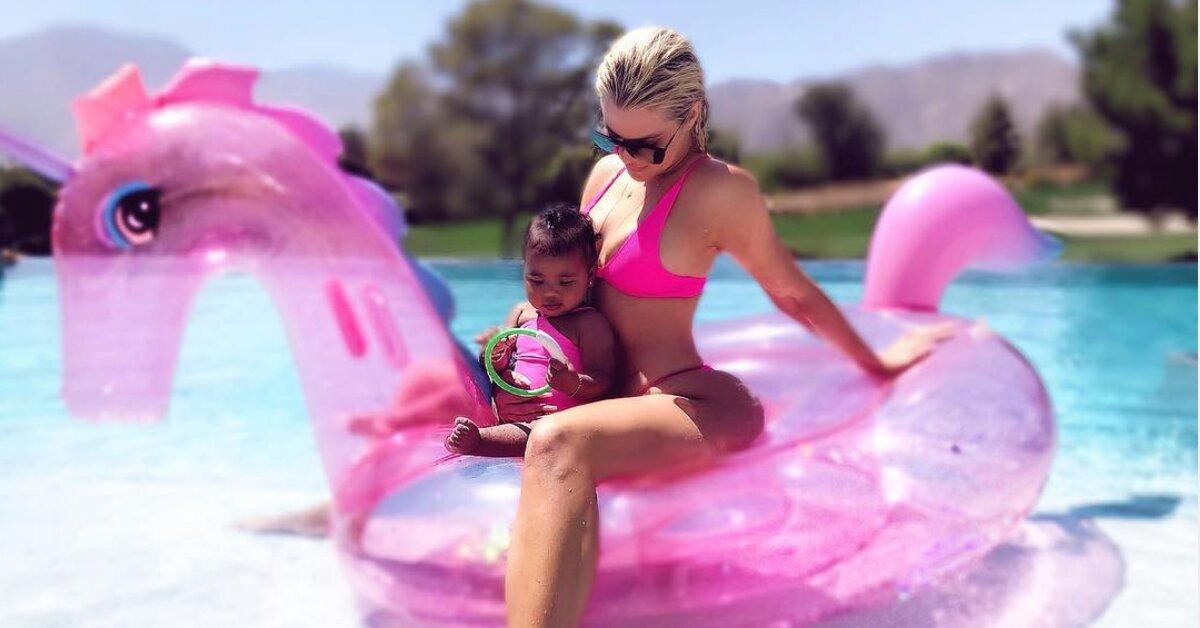 Article continues below advertisement
But is Khloé casually dating anyone?
Though there are always rumors surrounding the Kardashians' personal lives, Khloé insisted that she's taking a break from relationships in an effort to self-heal.
"I want to filter through whatever I think I need to filter through," she said. "But my focus is on True. I don't have a sense of urgency to be in a relationship or to even go on a date. I don't want to."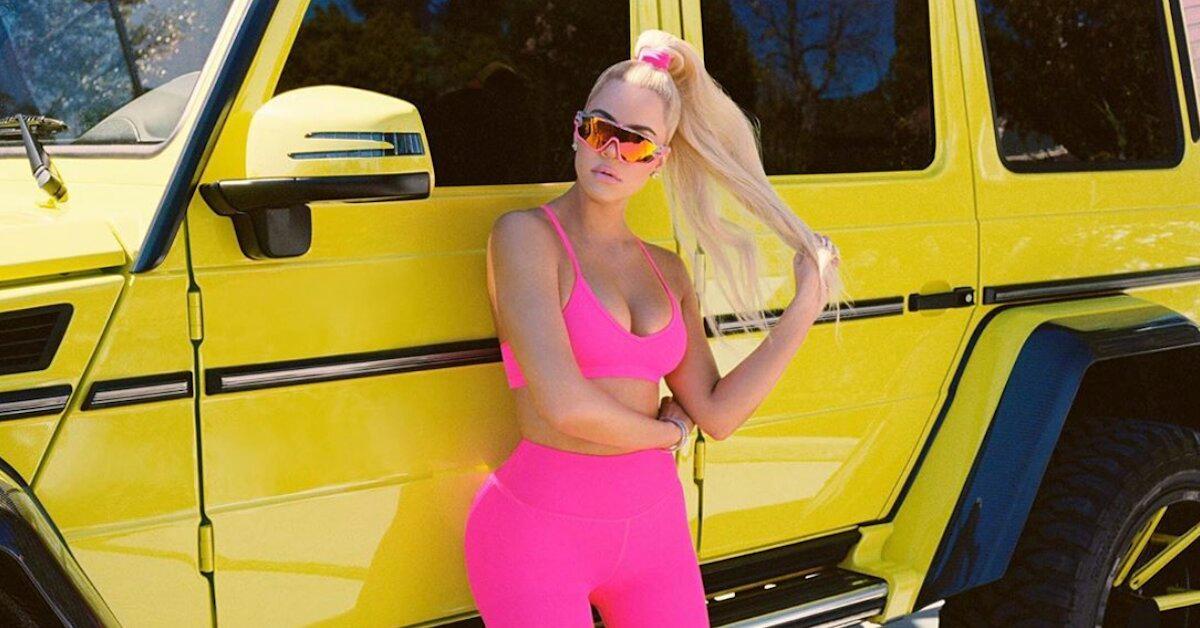 Article continues below advertisement
Though Khloé admitted that her emotions are still raw following Tristan's most recent act of infidelity — which involved Kylie Jenner's former best friend, Jordyn Woods — she wants to have a healthy co-parenting arrangement with her ex.
"I know [True's] dad is a great person and I know he loves and cares about her so I want him to be there," she shared.
What is Tristan Thompson up to now?
The pro basketball player, who currently plays for the Cleveland Cavaliers, may not be on the best terms with Khloé at the moment, but that didn't stop the 28-year-old from giving his baby mama a birthday shout-out.
Article continues below advertisement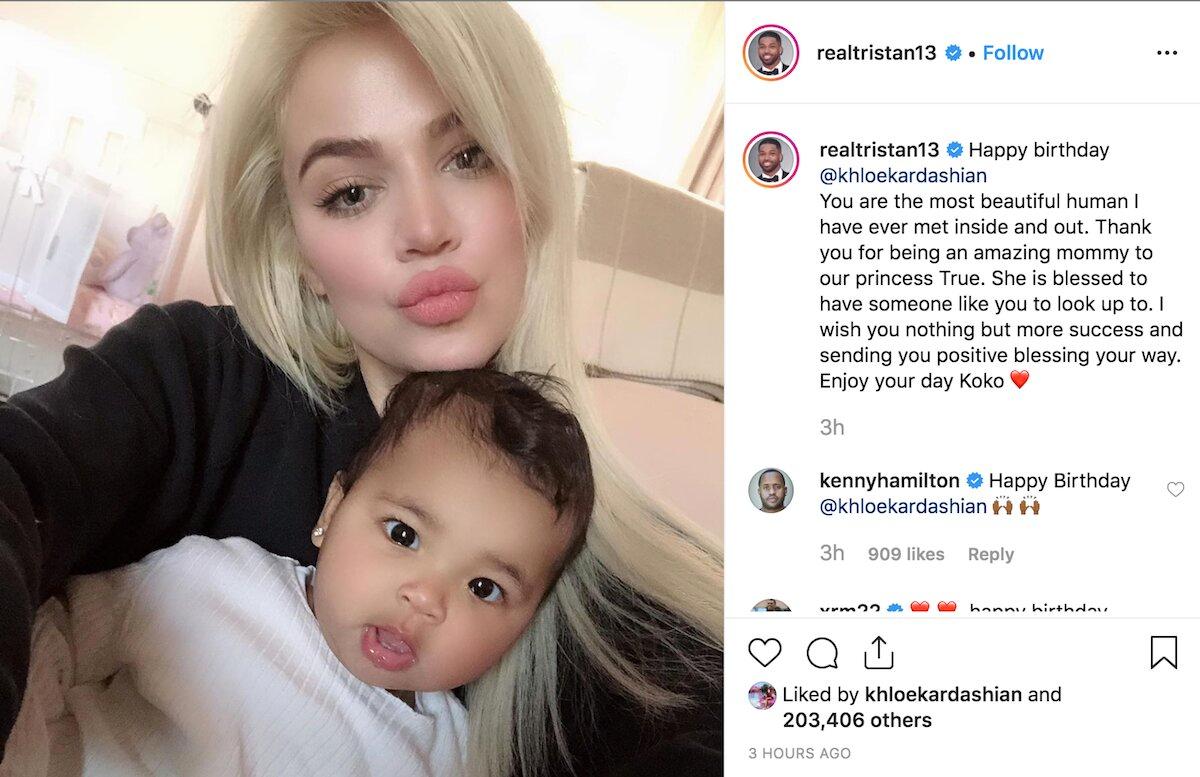 "Happy birthday [Khloé]. You are the most beautiful human I have ever met inside and out," Tristan wrote on Instagram. "Thank you for being an amazing mommy to our princess True. She is blessed to have someone like you to look up to. I wish you nothing but more success and sending you positive blessing your way. Enjoy your day Koko."
Article continues below advertisement
Even though Khloé liked the post, fans still criticized the athlete's sentiment via Twitter after he disabled most of the comments on Instagram.
"That's no gushing tribute. Those were very carefully chosen words…" one user noted, while another added, "Tristan Thompson's happy birthday post to Khloe is proof of how manipulative a person can be! You cheated on her (TWICE), you don't deserve her time or energy!"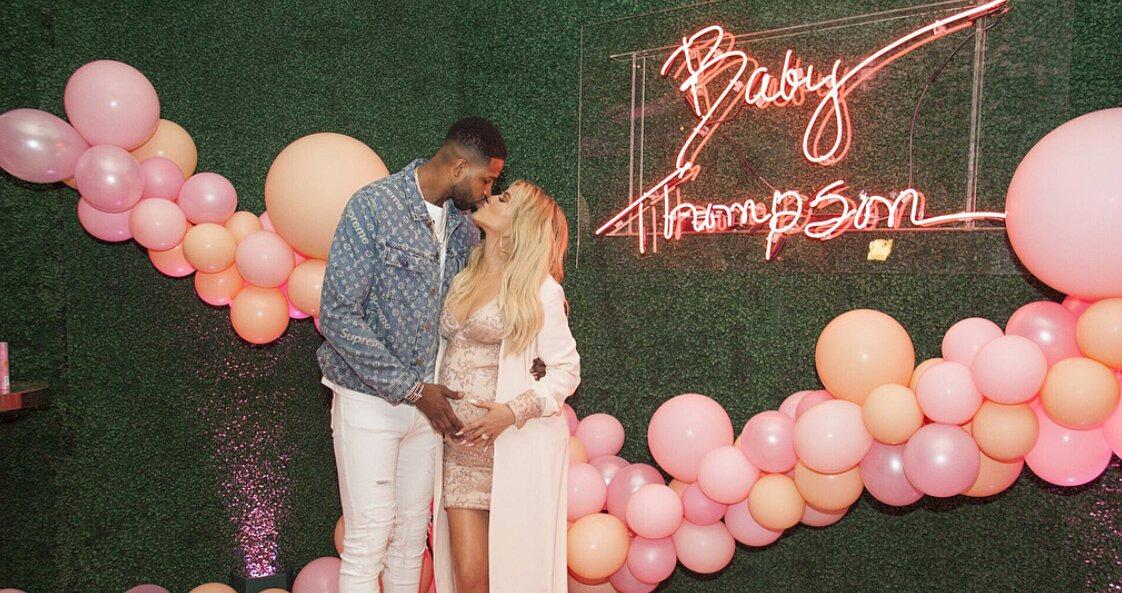 Article continues below advertisement
"It just sucks it has to be so public," Khloé says of the situation in an upcoming episode. "Because no one understands how I'm not just a TV show. This is my life and it breaks my soul and it's happened so many times."
Ugh, we hate seeing Khloé like this.
Watch the season finale of Keeping Up With the Kardashians this Sunday, June 30, at 9 p.m. ET on E!