This Is What Went Down Between Kian Lawley and Andrea Russett
Kian Lawley and Andrea Russett's relationship was arguably the best thing on YouTube in 2013. This is what you should know about the romance.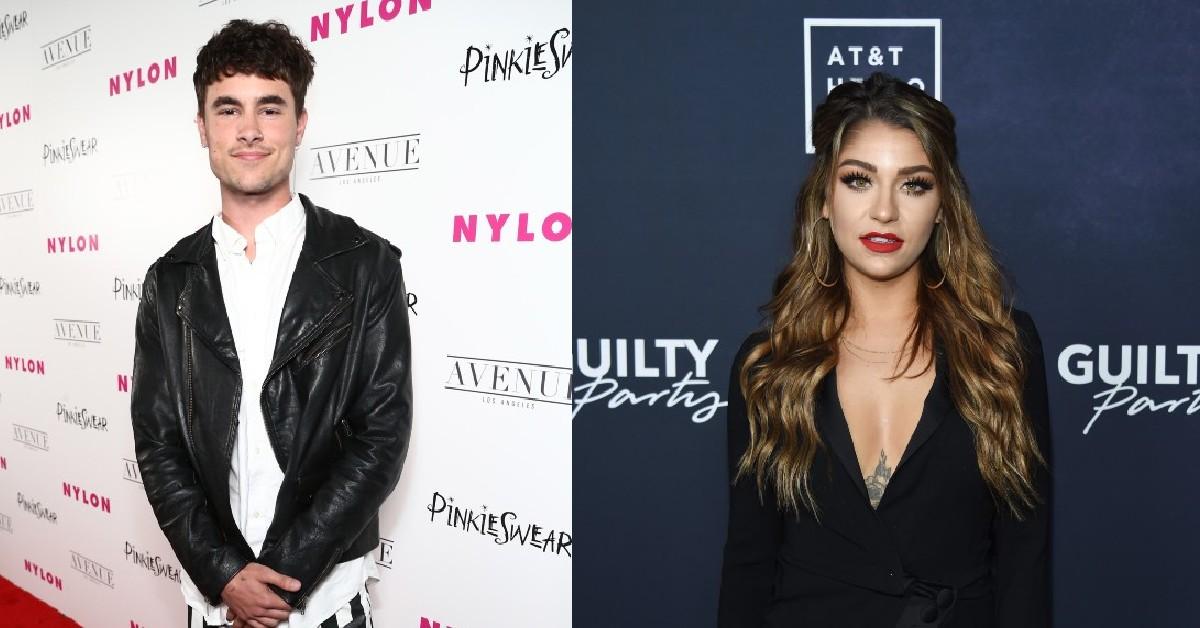 Season 2 of The Reality House has barely begun, but fans of the show already have some burning questions to ask.
Hosted by Kian Lawley and JC Caylen, the pioneering web series chronicles the extreme challenges a select group of renowned YouTubers have to participate in, in order to win the whopping prize of $50,000. However, it wasn't the adrenaline-drenched tasks that caught the viewers' attention the most.
Fans are wondering: weren't Kian Lawley and Andrea Russett in a relationship in the past?
Article continues below advertisement
So, what happened to Kian Lawley and Andrea Russett?
The Reality House is a YouTube mini-series ranking established YouTubers based on their ability to survive hair-raising competitions like the Human Claw challenge or the Pie Face.
While getting through the gut-wrenchingly complicated tasks is one thing, the participants of the show also have to be able to generate first-class content and come up with exceptional one-liners and anecdotes.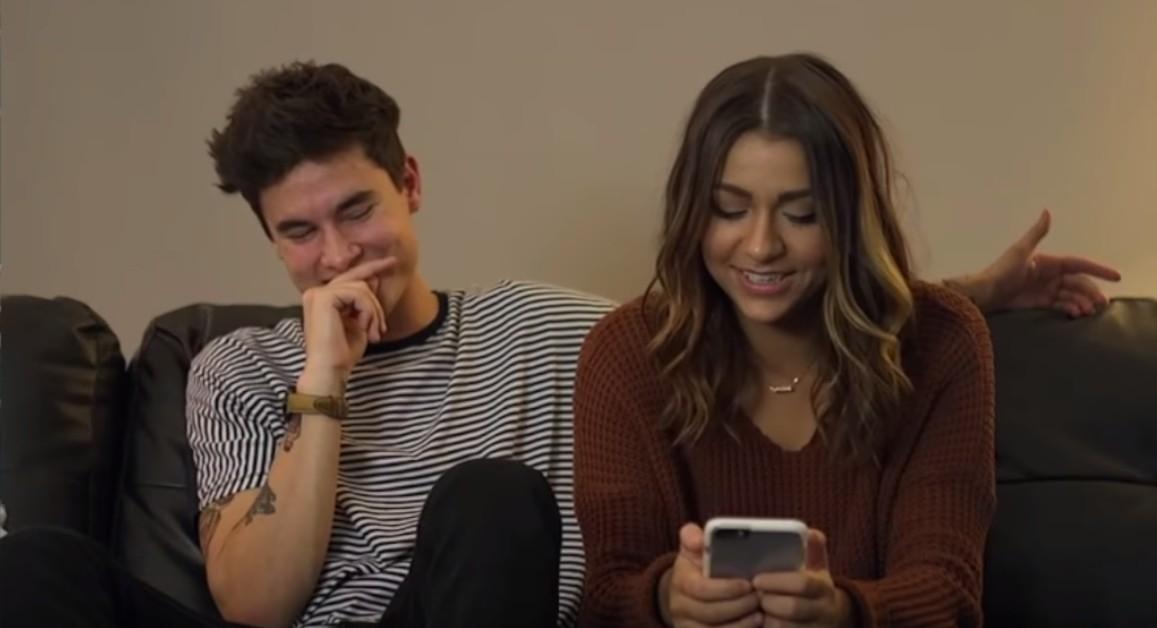 Article continues below advertisement
A crossover between a YouTube channel and a more traditional game show, The Reality House calls on contestants to risk their safety and social standing as they're trying to get through the varied range of challenges.
This year's contestants include Imari Stuart, Ryan Abe, Tabatha Lawley, Kenny Knox, Taylor Blake, Teala Dunn, Harrison Webb, Manuel Gutierrez, Lena Nersesian, and of course, Andrea Russett.
Kian Lawley and Andrea Russett started dating in February 2013.
The stars announced their relationship on Feb. 23, 2013, and they stayed together for about one year.
They co-authored dozens of tweets, Snapchats, and YouTube vlogs within this timeframe. They also inspired a hashtag, #kiandrea, and their romance propelled hundreds of fans to create best-of-style compilations documenting their cutest moments.
Article continues below advertisement
The clips documenting their relationship have been deleted since — except for a video titled "Kissing My Ex-Girlfriend."
The 12-minute-long piece starts with a lightning round, which sees Kian ask questions about what the name of the teddy bear he gave Andrea for Valentine's day was, what his cats are called, and which was the best movie they watched together. Andrea gets through the round with rare expertise. The video also offers insight into the reasons behind their tumultuous breakup.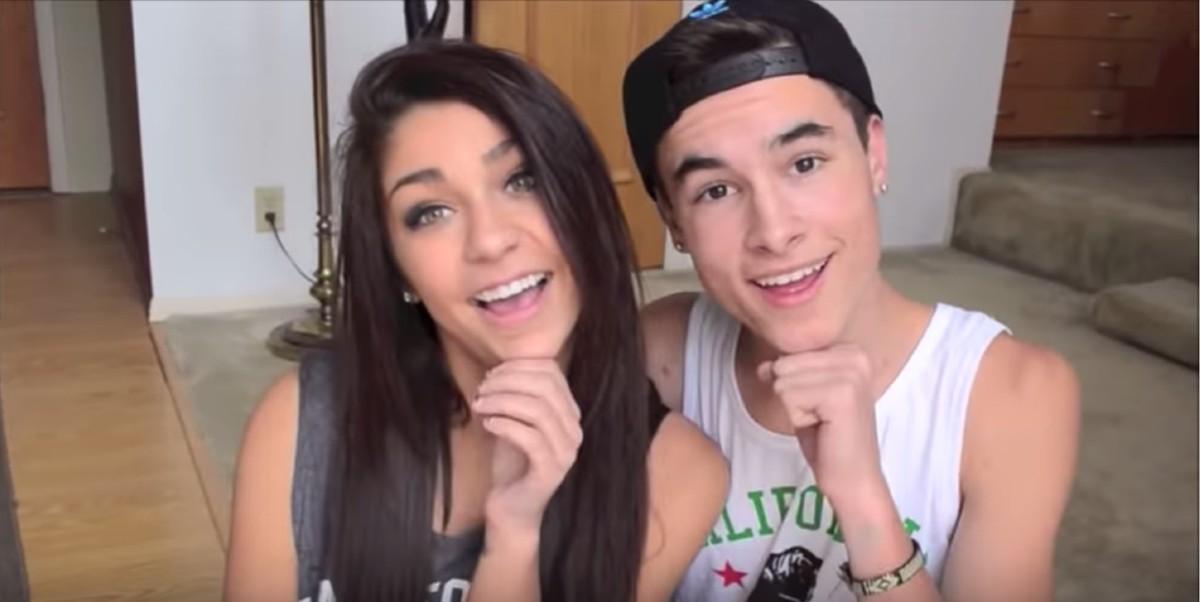 Article continues below advertisement
As Andrea explains in the video, Kian's 2014 tour with Our2ndLife necessitated the breakup.
"I broke up with you a couple days before you went on tour. [...] But then, we were on and off-ish. [...] You went on tour, and two days in, this guy is like '[...] I just want to focus on the tour and have fun and do my thing,'" she said.
"So I was like, if you're saying you want to be done, we're done," Andrea explained.
According to Superfame, the couple was rumored to get back together in early 2016. Kian posted a few nostalgic snaps on Instagram, which mislead fans into thinking that they might have rekindled the old fling. However, Andrea wasted no time by quenching the gossip.
"We are NOT getting back together. We're NOT talking about getting back together. Let's move on. Let's talk about my campaign with The Thirst Project!" she told Superfame.
On a separate occasion, Kian came under scrutiny for convincing a person he met on Tinder to drive five hours to spend time with him. In response to the news, Andrea posted a video on Snapchat with the words "Bye Felicia!" and a "You're DEAD to Me" scribbled over it, Superfame reveals.