'Love Island's Kierstan Is Turning Heads in Vegas — Get to Know This Bartender
Kierstan is 'Love Island' Season 2's resident bartender. Learn more about the Texas native, including her surprising high school extracurricular.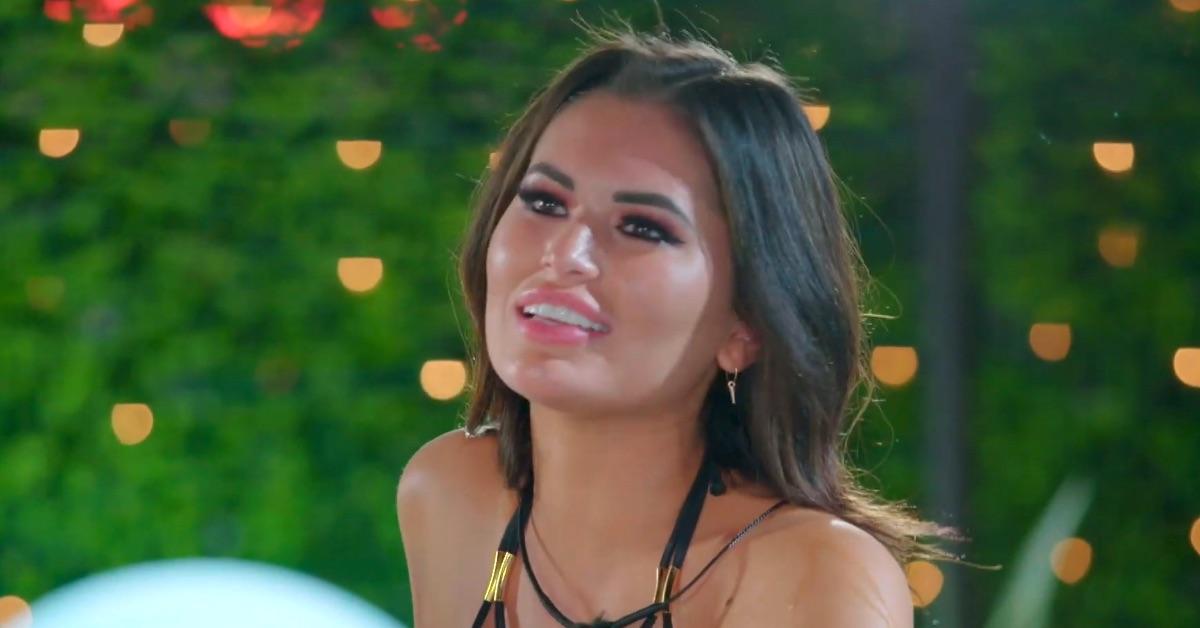 As Love Island viewers have witnessed so far in Season 2, Kierstan has made quite the splash in the Vegas villa. James and Carrington immediately showed interest in her, Calvin and Caleb both took her out on dates, and Tre even bench pressed her! So who is this burgeoning reality star?
Article continues below advertisement
According to her CBS bio, Kierstan Saulter is a 23-year-old bartender from Castroville, Texas. Her LinkedIn profile, meanwhile, reveals that she's a cocktail waitress and VIP host at a nightclub in Austin, Texas, and a social influencer for the lifestyle brand Ignite International.
Article continues below advertisement
Kierstan opened up about her past and her personality in a CBS video — saying that her favorite motto was, "Save a horse, ride a cowboy," for example, and that she has "new babies" on her chest. "You can look but do not touch ... yet," she said.
This Love Island Season 2 contestant also said she did varsity cheerleading in high school while raising and showing goats. "I do like to be a girly girl, but I do like to get down and dirty," she explained. "I can be a little crazy, I'm not gonna lie. I'm excited to see how that plays out in the villa."
Article continues below advertisement
She went on: "I don't want to be the start of any drama going into it, but if I have to, you know, speak my mind … Like, I'm going to fight for what I want, but I'm not going to beg, no. Like, you beg for me. I'm ready to go see my men, have them stand in a line, and take my pick. Yeah, I'm ready."
Article continues below advertisement
In case you're not familiar with the show, CBS' Love Island is based on the British version of Love Island, which has aired across the pond since 2015 and has inspired clones in Australia, Germany, and Sweden.
Season 1 of the American Love Island took place in a villa in Fiji, but for the pandemic-delayed second season, production transferred to a Las Vegas hotel with quarantine protocols in place.
Article continues below advertisement
"The matchmaking begins as a group of single 'Islanders' come together in a stunning villa in Las Vegas, ready to embark on a summer of dating, romance, and ultimately, relationships," explains CBS' synopsis of Love Island. "Every few days the Islanders pair up and those who are not coupled are at risk of being dumped from the island."
Article continues below advertisement
Of course, the format of the show doesn't make it easy on the contestants. "Challenges abound with intriguing new Islander arrivals and dramatic twists as friendships and relationships form," the synopsis adds. "In addition to choosing their partners wisely, Islanders must also win the hearts of viewers who have the opportunity to shape events on screen and ultimately crown one lucky couple the winner who will then have the chance to walk away with both love and the cash prize."
Love Island airs Sunday through Friday at 9 p.m. ET and Saturday at 8 p.m. on CBS.