Kimberly Wonders If She's Getting Scammed on 'Catfish' — "What Did I Get Myself Into?" (EXCLUSIVE CLIP)
Kimberly is appearing on the July 12 episode of 'Catfish' because she believes she's been talking to Nigerian musician Flavour — but could she now be getting scammed?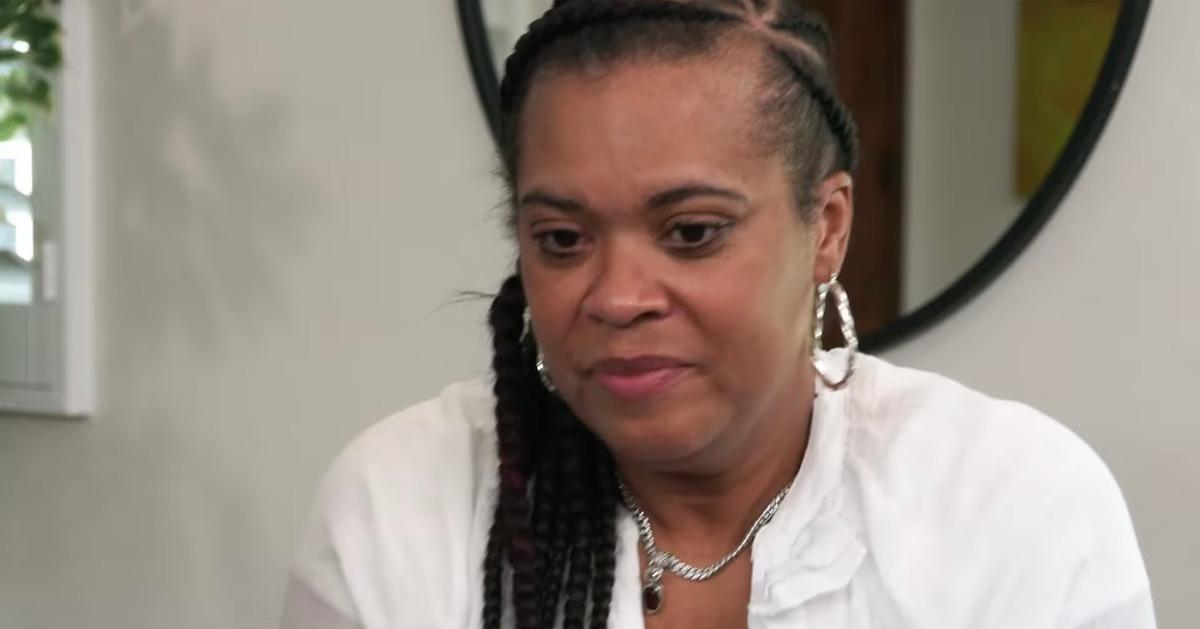 Longtime fans of Catfish: The TV Show have seen many different types of fake online profiles over the years, and they've heard it all when it comes to excuses not to video chat or to meet up.
Co-hosts Nev Schulman and Kamie Crawford take each case seriously, but when money gets involved, the stakes are even higher.
On the July 12 episode, Kamie and Nev are helping out a woman named Kimberly whose daughter wrote into the show.
Article continues below advertisement
During her intro email, Kimberly's daughter claimed that her mom had been duped by strangers online in the past, and that she was afraid that the same thing was happening again with her latest online love, Flavour.
The mom of three believes that the profile she is communicating with is controlled by Nigerian musician named Flavour (real name Chinedu Okoli).
Article continues below advertisement
She isn't the first person on the show to think that she is speaking to someone famous, but her online interactions with Flavour could prove to be quite costly.
In a clip obtained exclusively by Distractify ahead of the July 12 episode, Kimberly faces the harsh reality that not only is she likely not speaking to the music star, but she may also be a small pawn in a large scam.
Nev worries that "Flavour" could now be getting Kimberly involved in an "elaborate, larger scam" on 'Catfish.'
Like they do on each episode, Nev and Kamie research all of the information they have on each potential catfish profile before reporting their findings on the person they are helping.
Afterwards, they meet back up with the subject to discuss what they found.
Article continues below advertisement
During their search for information on the July 12 episode, the co-hosts looked through the Instagram account for "Flavour" that Kimberly has been communicating with. While there weren't many comments on his posts, they found one in particular that stuck out to them.
They messaged the woman who wrote the comment, and they then reported what they found out to Kimberly.
Nev told her that the woman who left the comment appeared to be from Nigeria, and that she claimed that she had gotten a job with "Flavour."
Article continues below advertisement
"She said, 'He recently gave me a job as his personal assistant,'" Nev shared in the exclusive clip, before telling Kimberly that he asked the woman if she had been paid yet. "She said, 'Well, not yet, because I just started.' [It] sounds like somebody has this poor girl believing that she's his personal assistant, and considering that he asked you to help him financially, maybe there are other people, and maybe this is part of an elaborate, larger scam."
Without a clear answer, Nev and Kamie decide to contact the "Flavour" account directly.
While Nev isn't at all convinced that Kimberly could possibly be talking to the real "Flavour," she insists that she did video chat with him.
"Unless he has a twin, or someone that looks very, very similar to him," Kimberly said.
Kimberly's confidence has the co-hosts wondering if she could be talking to someone in his inner circle.
Article continues below advertisement
"If you're so sure that you video chatted with him, you presumably have to be talking to someone who has access to him," Nev added.
With a major piece of the puzzle still missing after the initial search, Nev decides to message the "Flavour" account directly to get answers once and for all.
After "Flavour" responds to Nev's inquiry, the longtime Catfish personality asks for a call.
In the closing seconds of the sneak peek clip, Nev's phone begins to ring — but viewers don't get to find out who is on the other side of that call.
Is "Flavour" the man Kimberly thinks he is, or is she getting catfished? You'll have to tune in to find out.
New episodes of Catfish: The TV Show air on Tuesdays at 8 p.m. EST on MTV.