'American Idol' Hopeful Kimmy Gabriela Says Her Dad Is Her Musical Inspiration
'American Idol' contestant Kimmy Gabriela said that her dad, Gabino Amparo, is her inspiration. Here's what we know about Kimmy Gabriela's father.
The latest season of American Idol is in full swing — have you already made your Top 10 list? Think you know who might win the whole thing? One of the judges' early favorites is Kimmy Gabriela, and we have to agree that she's definitely one of the contestants to keep your eye on (especially after that Duets performance! Holy smokes!). Kimmy told the judges that her dad was one of her main inspirations in her musical life. Here's what we know about Kimmy Gabriela from American Idol's father.
Article continues below advertisement
'American Idol's Kimmy Gabriela is inspired by her father.
"From a very young age, I knew that I wanted to follow in my father's footsteps," Kimmy said in the episode of American Idol featuring her audition. "I grew up listening to him tell all these incredible stories about when he was famous, how he got to live out his dream, and he just inspired me from such a young age. I knew that that's exactly what I wanted to do with my life. [...] My dad taught me everything I know, and I think it's our biggest source of bonding."
Article continues below advertisement
As soon as she started singing OneRepublic's "Let's Hurt Tonight," all three of the American Idol judges perked up. When she finished singing, Katy turned to Luke Bryan and asked him simply, "Top 10?"
Luke was definitely in agreement with Katy. "I mean, her first note, I was like, 'YUP!'" he said.
Lionel Richie also loved Kimmy's performance. "[Katy] was not joking around," he said. "This is Top 10 material."
Kimmy's father is Gabino Amparo. According to The Ledger — a news outlet local to the 17-year-old musician's Florida home — Gabino was a famous Latin singer when he was younger.
In a clip of Gabino and Kimmy at home, he called her a "Superestrella" — a superstar. "The important thing is, give your very best, always give it that extra bit," he told her in Spanish. "That's the difference between a good singer and a superstar."
Article continues below advertisement
American Idol judge Lionel Richie hadn't heard Gabino call Kimmy a superstar, but he definitely agreed with sentiment — after her audition, Lionel held up a paper where he had written the word "star" (along with a helpful drawing) as she sang: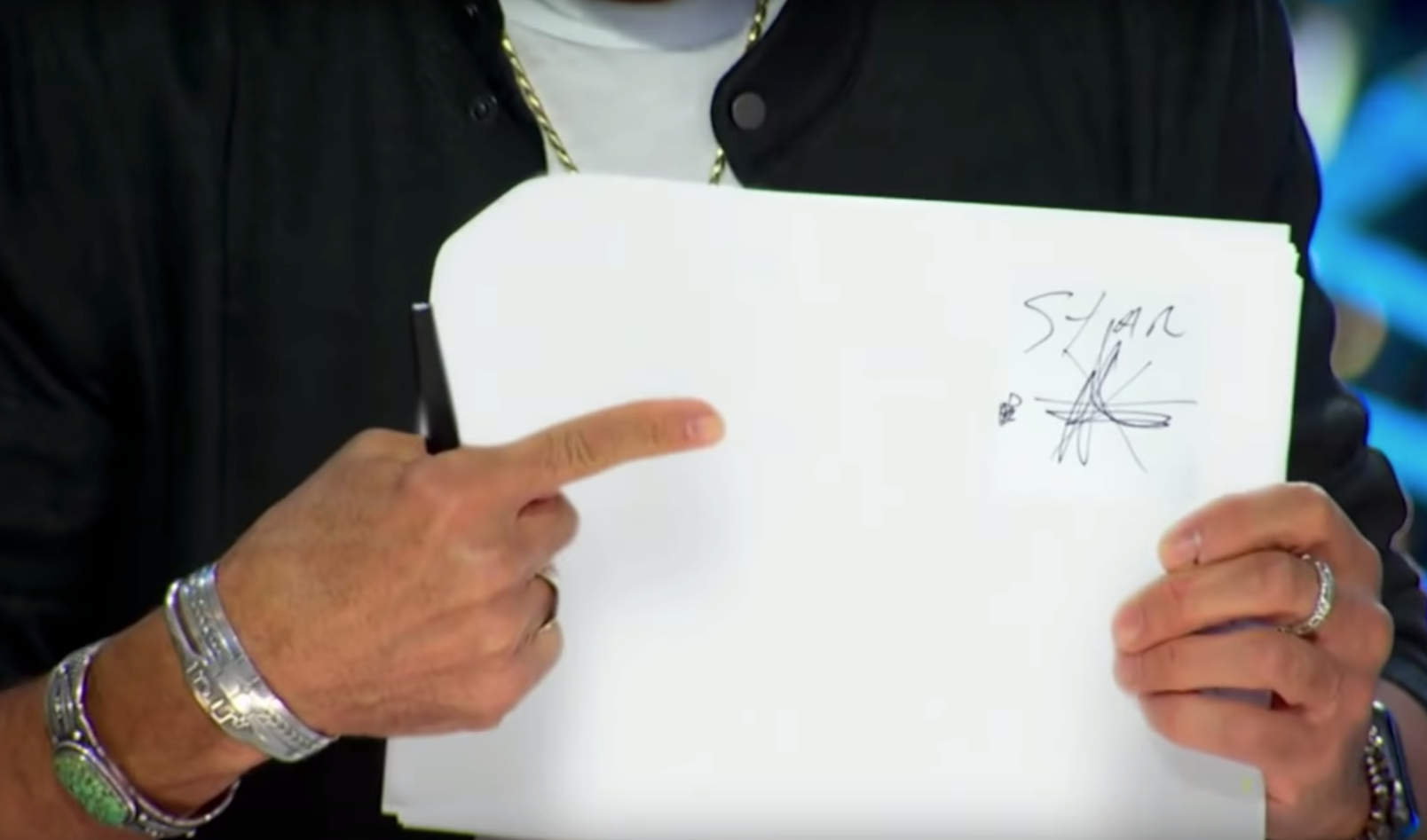 Article continues below advertisement
Kimmy Gabriela's father is obviously super supportive of his superestrella daughter.
He's been posting about Kimmy's audition and entire American Idol journey on his Instagram page and honestly? It's incredibly adorable and heartwarming. He has shared several pictures of the two of them together and it's obvious to see he thinks the world of Kimmy.
Kimmy's Instagram is also full of American Idol-related content. She's definitely committed to promoting her American Idol journey and keeping her fans informed throughout the entire process. And if you find yourself wanting to enjoy more of the superestrella's performances, check out some of the many videos she's posted of herself singing (usually in her bathroom). They're truly remarkable. It's easy to see why the judges are such big fans — we are, too!
Catch Kimmy Gabriela (and the rest of the Idol hopefuls) on American Idol showing Sundays and Mondays at 8 p.m. EST on ABC.