King Von and His Girlfriend, Asian Doll, Both Dropped New Music Videos
King Von and his girlfriend now are releasing new music and videos at a time where new entertainment is needed. Get to know their work and relationship.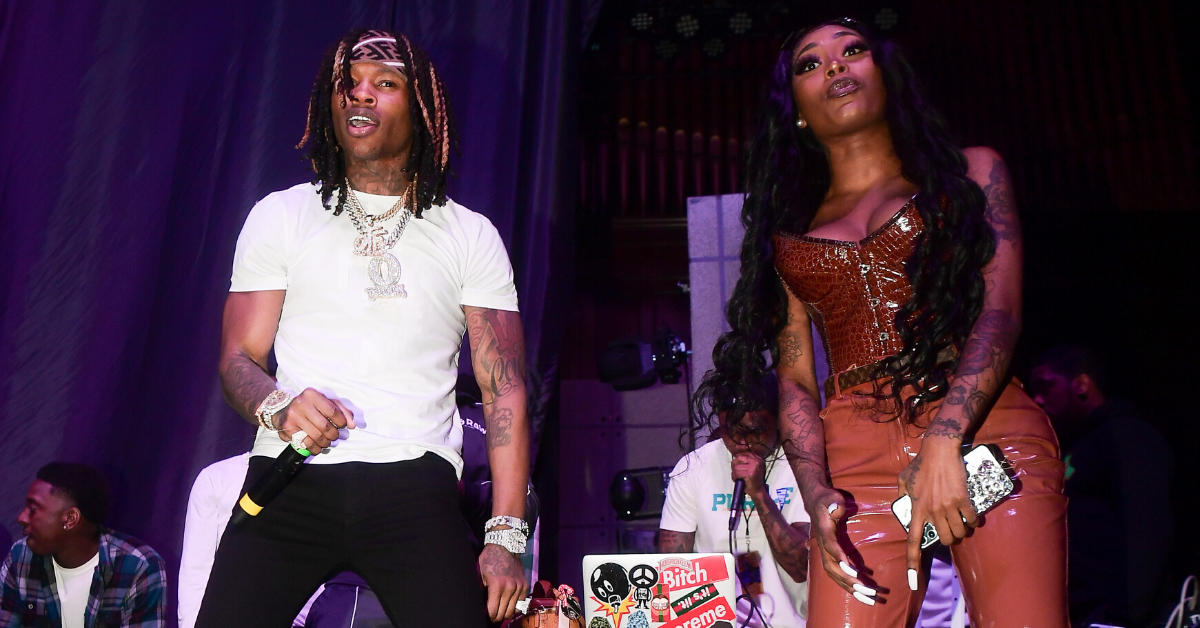 It has been a challenge for some professionals to continue their work during the lockdown. Actors have needed to come up with creative ways to get their work out there, and musicians too. Several celebrities have found their outlet in social media and others are dropping music when we are all greatly in need of fresh content.
Article continues below advertisement
King Von and Asian Doll are two who have been able to stay top of mind thanks to their music, and King Von and his girlfriend now released new music to the world, again.
Article continues below advertisement
King Von and his girlfriend now continue to release new songs and music videos.
King Von, whose real name is Dayvon Bennett, is a well-known rapper signed to Lil Durk's record label, OTF & EMPIRE. The 25-year-old has only been releasing music for about two years, with his first single "Crazy Story," dropping in 2018.
King Von's girlfriend, Asian Doll, has been with the rapper for at least a year, though the exact date they became a couple is unknown. Asian Doll is also an American rapper, though she's been around in the music scene for longer. As part of Gucci Mane's 1017 Eskimo Records founded in 2010, she was the first female artist signed to that label. Her first single, "Road Runner" was released in 2017.
Article continues below advertisement
In March 2020, King Von did an interview with No Jumper and talked about his life, how his career got started, and his relationship with Asian Doll.
Article continues below advertisement
Both King Von and Asian Doll worked together on King Von's song "Pull Up."
The music video for the song featuring Asian Doll is a massive hit on YouTube with over 2 million views since it was released on April 8, 2020. The song didn't get a whole lot of radio play or any type of traditional press, but it was massively popular on YouTube.
Article continues below advertisement
And this has been the theme for the new songs by both King Von and Asian Doll.
On May 17, King Von released another song and video on YouTube, titled "Broke Opps," and it's blown up on the platform as well. The video has already accumulated nearly 2 million views in just a few days, and the comment section is full of positive feedback.
"King von the only rapper to make a person hate a street they don't even know," one comment read. Another noticed how much more popular King Von is becoming than Lil Durk, writing, "Crazy how Von getting views than Durk now. He got nearly a million in 19 hours, and Durk got 450k in a day."
Article continues below advertisement
Asian Doll has also released new music and a video this month, too.
Earlier this month, Asian Doll dropped the second part of her song "Lame N*ggaz." While it hasn't yet garnered the same amount of views as King Von has, it featured King Von in the video and has been viewed nearly 300,000 times.
Article continues below advertisement
The two don't share a lot of pictures or cutesy captions about each other on social media, but it's clear they're both really supportive of each other's goals and music career.