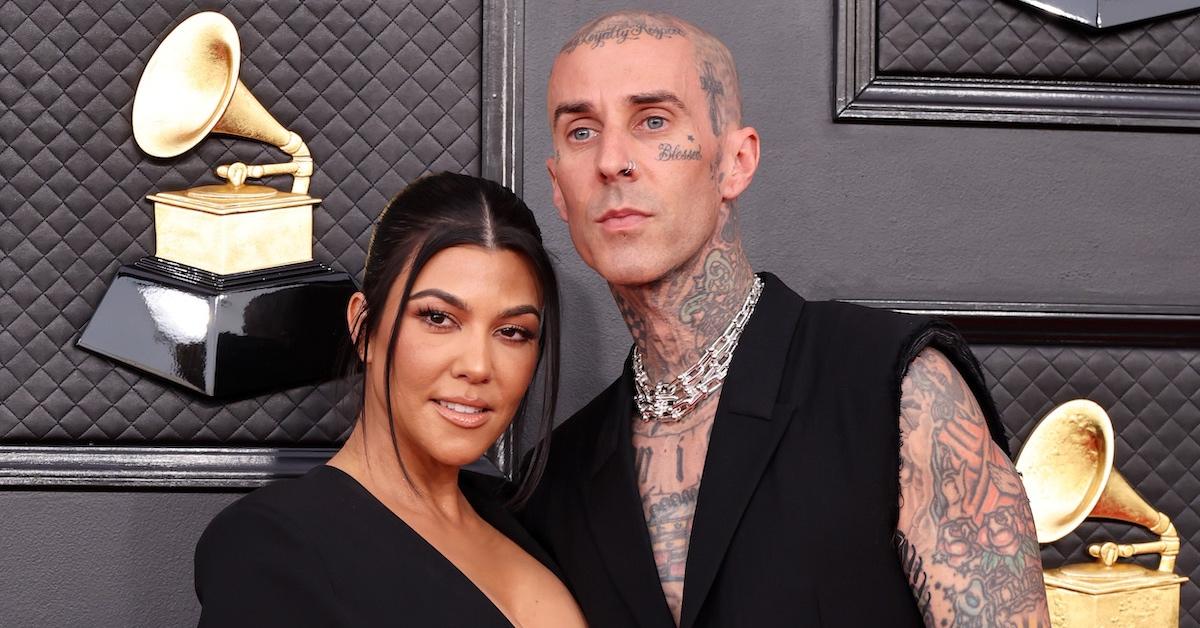 Here Are the Funniest Kourtney Kardashian and Travis Barker PDA Memes
Social media has already deemed Kourtney Kardashian and Travis Barker #couplesgoals. Ever since the longtime friends confirmed their relationship in early 2021, the pair has been spotted engaging in some intense PDA. Whether the pair are enjoying vacation time or attending A-list events, they have no problem showing off their affection for one another.
Article continues below advertisement
After the pair decided to jump the broom — without a license in Las Vegas — it seems as if the PDA has gone into overdrive. In true social media nature, memes inspired by the couple's PDA have gone viral. Here are some of the best Kourtney and Travis PDA memes and jokes.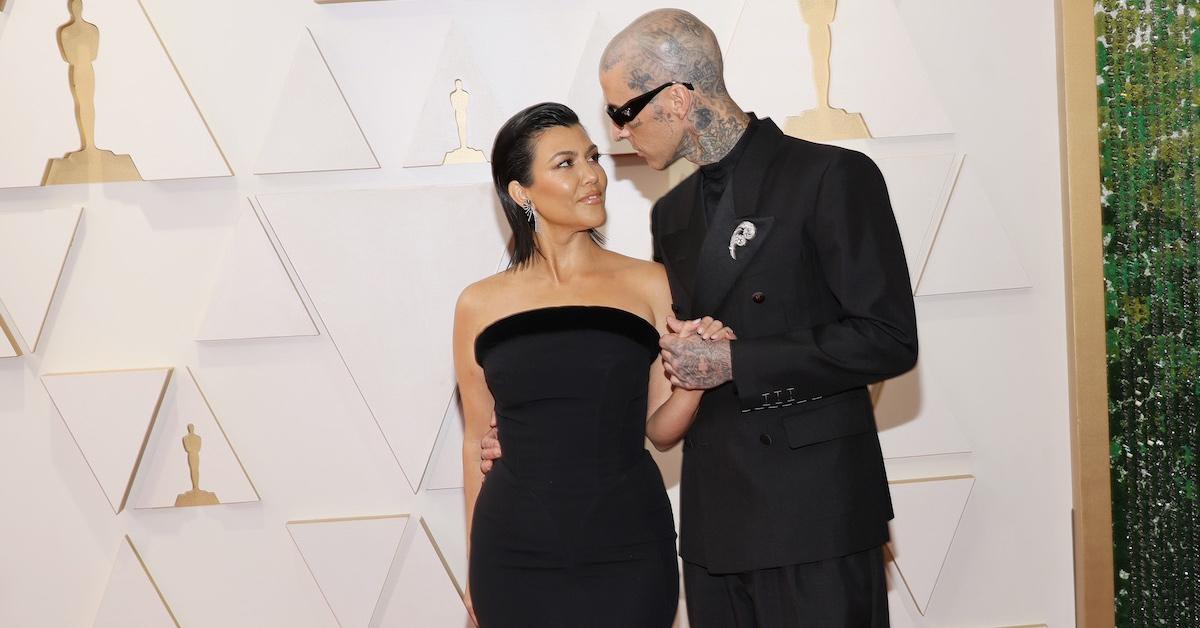 1. Iced Coffee Lovers
It's no secret that iced coffee has a large fanbase. It serves as the ultimate pick-me-up, and for many, can easily improve their mood. So, it's no surprise that this meme features a smiling Kourtney with the label of "iced coffee" and Travis kissing her with the label of "me." Too cute!
Article continues below advertisement
2. Kissing Lizzards
It's true: Kourtney and Travis cannot keep their tongues to one another. This Twitter user displayed their affection on the red carpet with this hilarious meme off two lizards attempting to suck face.
Article continues below advertisement
3. Spiderman Sucking Face
Who could forget this viral photo of Andrew Garfield as Spiderman kissing Emma Stone? This "kiss" is a bit more dramatic then the standard peck and tongue with Andrew literally sucking Emma's entire chin. Funny, yet disturbing, just a bit. I guess this is how some people feel about Kourtney and Travis!
Article continues below advertisement
4. Whale Kiss
Social media users wasted no time comparing these two whales kissing with their tongues out to Kourtney and Travis. And while this meme is pretty funny, we have to admit that this user is very much on point.
Article continues below advertisement
5. Sister Patterson's Dramatic Fall
We can all agree that Kourtney and Travis are one of the most beloved celebrity couples. And while some people may think that their PDA can be a bit too much, others are here for it. And this user used the infamous Sister Patterson meme to share her approval of Kourt and Travis' PDA.
Article continues below advertisement
6. Wince Meme
Kourtney and Travis could certainly teach a masterclass about packing on the PDA. The couple always throws in some playful passion and tongue-wrestling that some people may deem as inappropriate. Once the news broke about Kourt and Travis tying the knot in Las Vegas, this Twitter used imagine how the officiant of their ceremony looked when the couple kissed to seal the deal.
Article continues below advertisement
7. Skincare Approval Meme
Everyone knows that finding the right skincare products can often feel like a chore. However, once you find the products that complement your skin perfectly, you feel like you've hit the jackpot. And this meme of Kourt sitting on Travis' lap as he kisses her explains the feeling of finding the right skincare products perfectly.
Article continues below advertisement
8. Pay For My Eyelashes Meme
Maintaining your beauty grooming methods can get pretty costly. Long eyelash extensions have become the must-have beauty trend that beauty lovers are obsessed with. And in this meme of Kourtney posing for a photo while Travis kisses her neck, it shows her positive response to Travis saying that he'll play for her eyelash extensions. Hilarious!