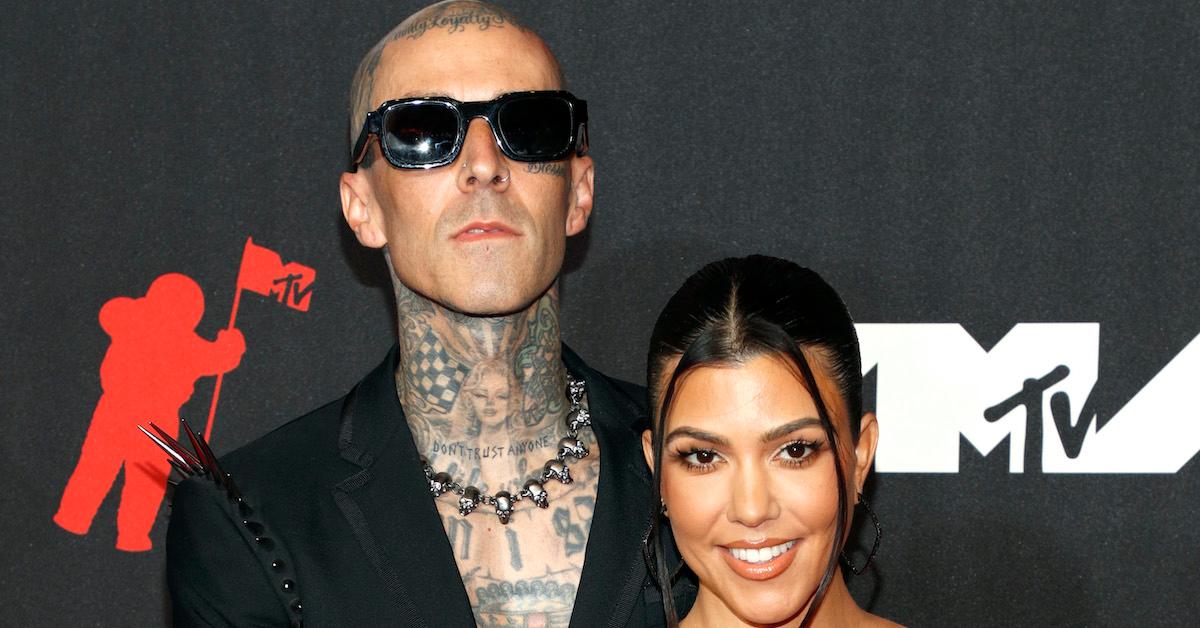 An Astrologer Weighs in on Kourtney Kardashian and Travis Barker's Compatibility (EXCLUSIVE)
Wedding bells are ringing for Poosh founder Kourtney Kardashian and Blink-182 drummer Travis Barker after years of friendship and a recent highly publicized courtship.
After months of speculation, the reality star confirmed her romance with the musician on Instagram in February 2021. About eight months after they became Instagram official, Travis got down on one knee at the Rosewood Miramar Beach hotel. He offered Kourtney a gorgeous oval-shaped diamond ring, and fans are now anxiously awaiting to find out more details about when and where they will walk down the aisle.
Article continues below advertisement
Astrologer and writer Lisa Stardust, who is the creator of The Astrology Deck and the author of The Saturn Return Survival Guide, explained to Distractify how compatible the newly engaged couple really is.
She also shared why the timing of the proposal was fated, and why Kourtney's past relationship with Scott Disick may not have worked on an astrological level.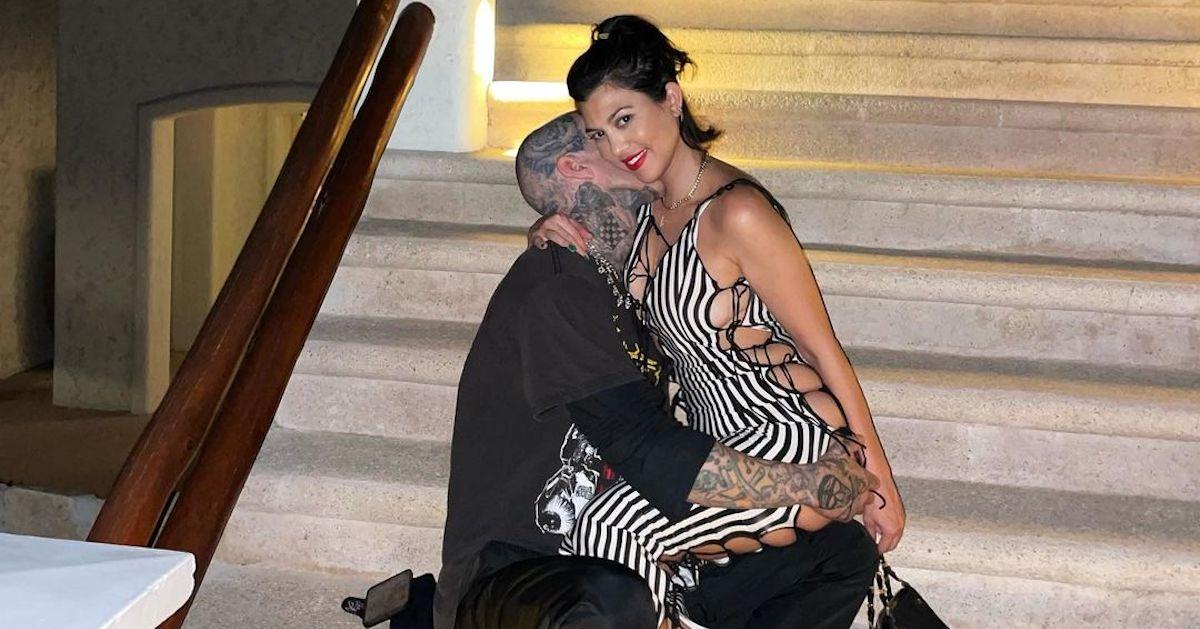 Article continues below advertisement
Kourtney Kardashian and Travis Barker have an "intense emotional connection" according to their astrology.
While Travis and Kourtney's respective Instagram feeds indicate that the two are a match made in heaven, their Zodiac compatibility isn't something that is as easily seen.
Travis, who was born on Nov. 14, 1975, is a Scorpio.The eldest Kardashian sister, on the other hand, is an Aries with a birthdate of April 18, 1979. So, are the two a good match on an astrological level? Lisa Stardust believes so.
"Yes, they are [compatible]," the astrologer shared with Distractify. "Kourtney's sun (her ego) and Travis's moon (his emotions) unite in Aries, which means that they see each other on a soulful and intuitive level."
Though Kourtney and Travis share a deep bond, there are a few elements that don't mesh quite as well when it comes to their compatibility.
Article continues below advertisement
"There will be moments which will be confusing, due to her Sun opposing his Venus (planet of love and sensuality)," Lisa continued. "But, their Mars signs (planet of sex) are harmoniously aspected, which means they have lots of cuddles and an intense emotional connection."
Article continues below advertisement
As for the timing of their Libra season engagement, Lisa notes that it was written in the stars.
"This was the time that Travis wanted to step up their relationship because the Libra Sun was heightening his Venus in Libra and making him yearn for a deep connection," she said about their October 2021 engagement. "[Kourtney] has Neptune transiting her ascendant, which makes her dreamy and wanting to have a fairy-tale romance."
Scott Disick and Kourtney Kardashian were not as compatible "on a deep level."
Before Kourtney embarked on her high-profile romance with Travis, she notably had a long-term relationship with Scott Disick. Their ups and downs as a couple were heavily featured on Keeping Up With the Kardashians over the years.
The pair welcomed three children together — Mason, Penelope, and Reign — before they split in 2015 after about a decade of dating.
Lisa shared that Scott (who is a Gemini with a birthdate of May 26, 1983) wasn't as compatible "on a deep level" with Kourtney.
Article continues below advertisement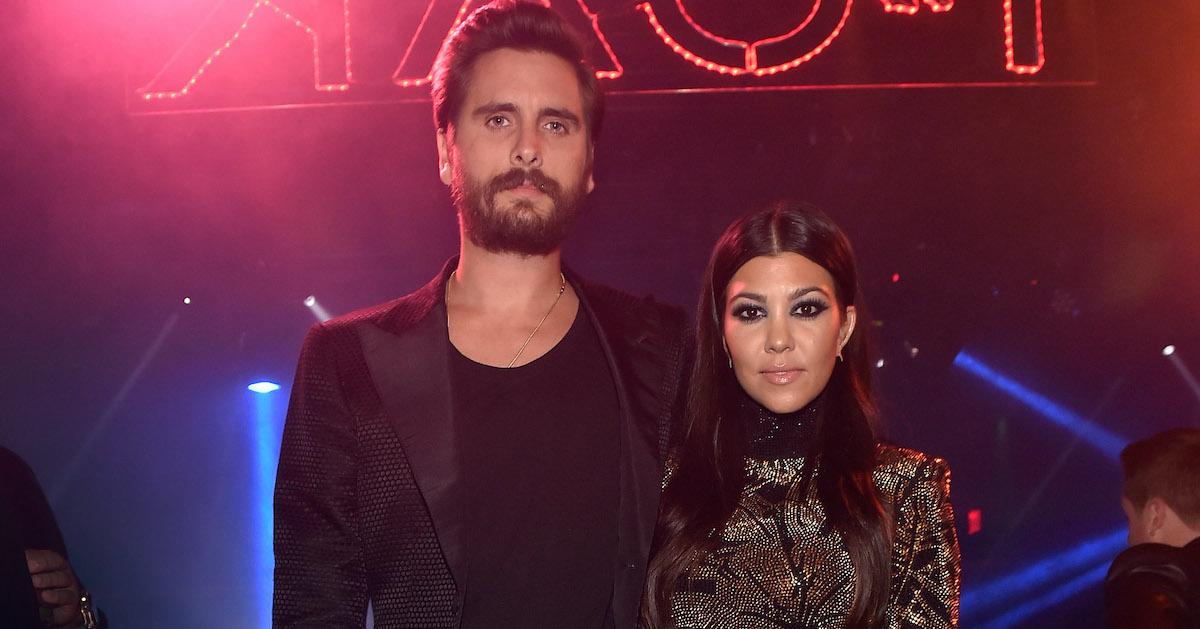 "They weren't very compatible," she noted. "It appears that Kourtney's Moon (planet of emotions) opposes Scott's Venus (planet of love), so [there] was a big disconnect on a loving and tender level between them."
Years after her split from Scott, it seems like Kourtney has officially met her match made in heaven (or, perhaps, in the stars).