Want to Make Kourtney Kardashian's Go-To Avocado Smoothie? It's Really Easy
Kourtney Kardashian is a huge proponent of avocado smoothies, for some reason. Here's how to make her version of the beverage which includes milk and honey..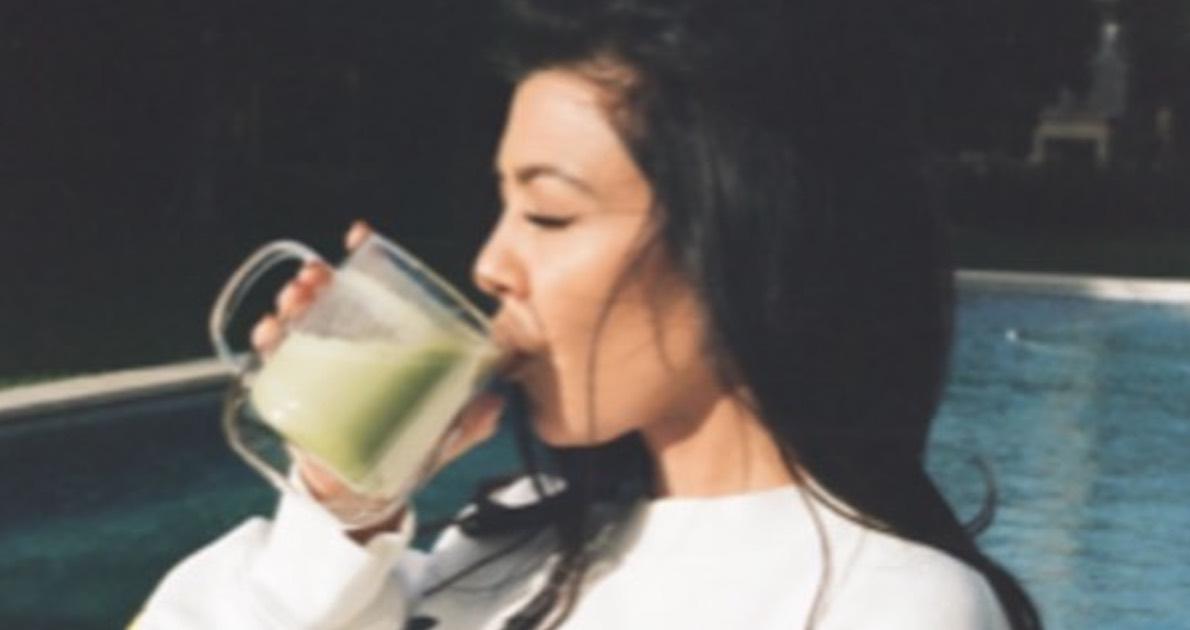 Avocados have become such a prevalent part of our current food culture that the expiration date on poking fun at them has come and gone for a while now, but it doesn't change the fact that they're a healthy and delicious way to keep you full and are packed with nutrients.
While you might grind it up for some tableside guacamole, or smear it over a fat piece of artisan bread with an over-easy egg for good measure, would you make a smoothie out of one, as Kourtney Kardashian does?
Article continues below advertisement
Yes, Kourtney Kardashian does love herself an avocado smoothie.
Kourtney has launched her own lifestyle website called Poosh, which covers a variety of different topics and is spearheaded by the reality star. You can find skin-care routines, interesting new tidbits about little-known superfoods, think pieces on re-entering society after quarantine, and recipes.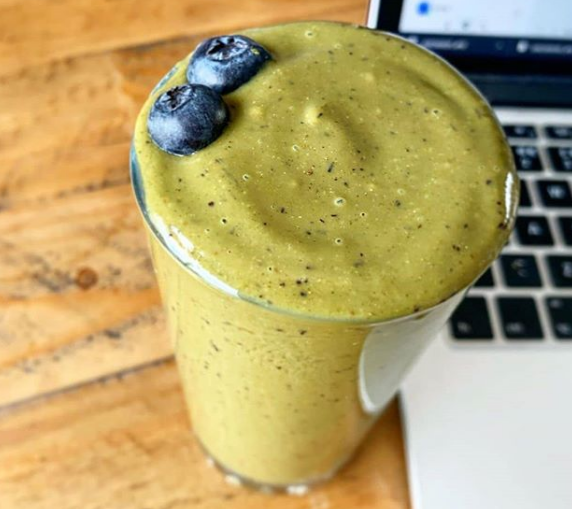 Article continues below advertisement
So, what is Kourtney's recipe for her go-to avocado smoothie?
Poosh prefaces the recipe for the avocado smoothie by stating: "The fat-filled ingredient offers nearly 20 vitamins and minerals. Since avocados are high in fat, it's best to eat the fruit in the morning so your body can burn the calories throughout the day. Kourt recently updated her recipe by swapping honey for dates. This tweak still adds a bit of sweetness and provides an additional source of fiber."
So there you go! If you were craving something sweet, then this avocado smoothie has got you covered. Here's how you make it:
Get a blender and toss in:
1 organic avocado, pitted and peeled
1 cup organic plant-based milk
1 scoop of plant-based protein powder
1/4 teaspoon of MCT oil
2 dates (or 2 tsp Manuka honey)
1 teaspoon maca powder
1 scoop of Wild Greens Supreme
Blend till liquid-ey and drink the heck out of it. However, beware, it's not everyone's favorite breakfast option.
Article continues below advertisement
Article continues below advertisement
If avocado smoothies aren't your thing, Kourtney Kardashian has another go-to breakfast treat.
Kourtney has another twist on avocados for those who enjoy something quick and easy to make. After working out with her friends Addison Rae and Harry Hudson, she shared that she's been eating avocado pudding since giving birth to her son, Reign.
The mother of three's avocado pudding provides three simple ingredients you likely already have at home. Unlike the avocado smoothie, the pudding doesn't require any MCT oil or brain-on. Instead, Kourtney uses the following items, per Today:
One whole avocado halved

1 cup coconut milk

2 tsp of honey, preferably Manuka honey
Article continues below advertisement
Once you have all three ingredients, simply add them to a blender and blend until smooth. Then, put the pudding in a small glass cup and spoon for the complete Kourtney aesthetic.
While tasting the pudding, Addison raved about the post-exercise breakfast, and Kourtney declared, "you either love it, or you hate it." Shortly after the TikToker's video, many of her and the Poosh founder's fans had differing thoughts on the recipe.
Article continues below advertisement
Well, at least Kourtney says the avocado smoothie and pudding make her feel great. And we have a feeling Kourtney's husband, Travis Barker, most likely approves, as he's also vegan.