Travis Barker Became Vegan After Surviving a Gnarly Plane Crash in 2008
Is Travis Barker vegan? He's in the limelight more than ever due to his involvement with Kourtney Kardashian.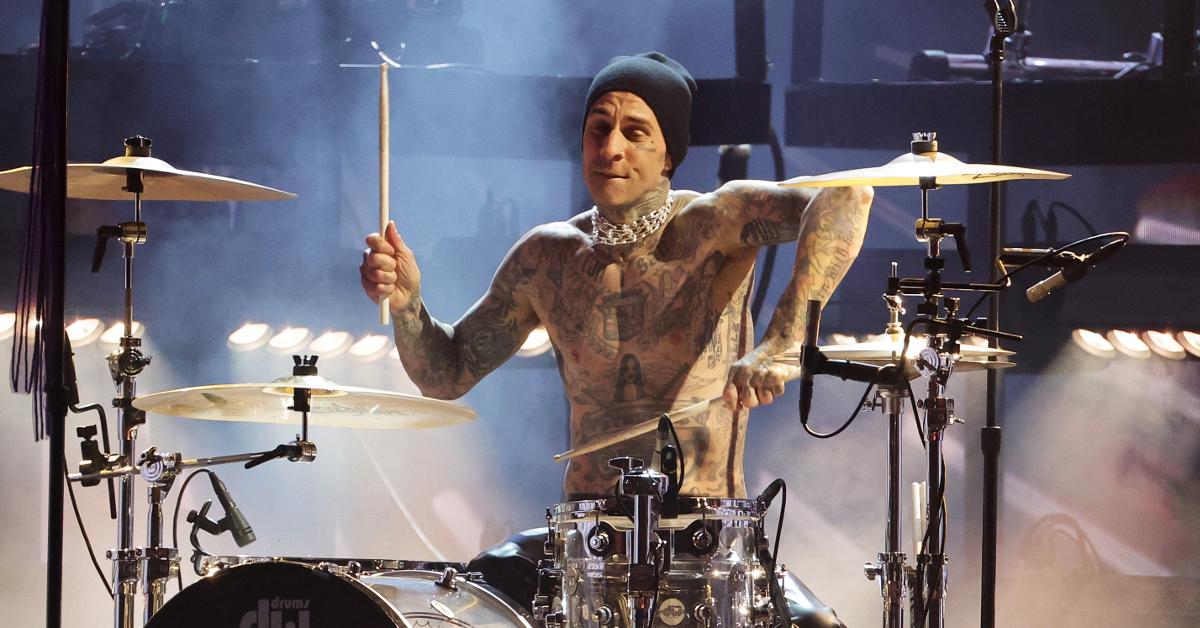 While Blink 182 released two albums prior to the debut of "Enema of the State," it wasn't until their third effort was released in June of 1999 that the pop punk group began to really take off as their hits started getting tremendous amounts of radio and MTV music video play. The group's willingness to run around naked, Mark Hoppus' and Tom DeLonge's swapping of vocals, and Travis Barker's furious drum playing captivated people's attention.
Article continues below advertisement
While all three members have stayed busy, Travis's name seems to pop up more recently — probably due to his recent marriage to Kourtney Kardashian. Naturally, people have been curious to the finer details of the musician's personal life, like whether he is vegan or not.
Is Travis Barker vegan?
The heavily tattooed drummer has reportedly been conscious of the treatment of animals from a young age. He became a vegetarian at 13 years old but he didn't commit to a vegan lifestyle until 2008. While Travis speaks positively about his veganism and he's stuck to it for years, the circumstances that led up to his decision are actually quite horrifying.
Article continues below advertisement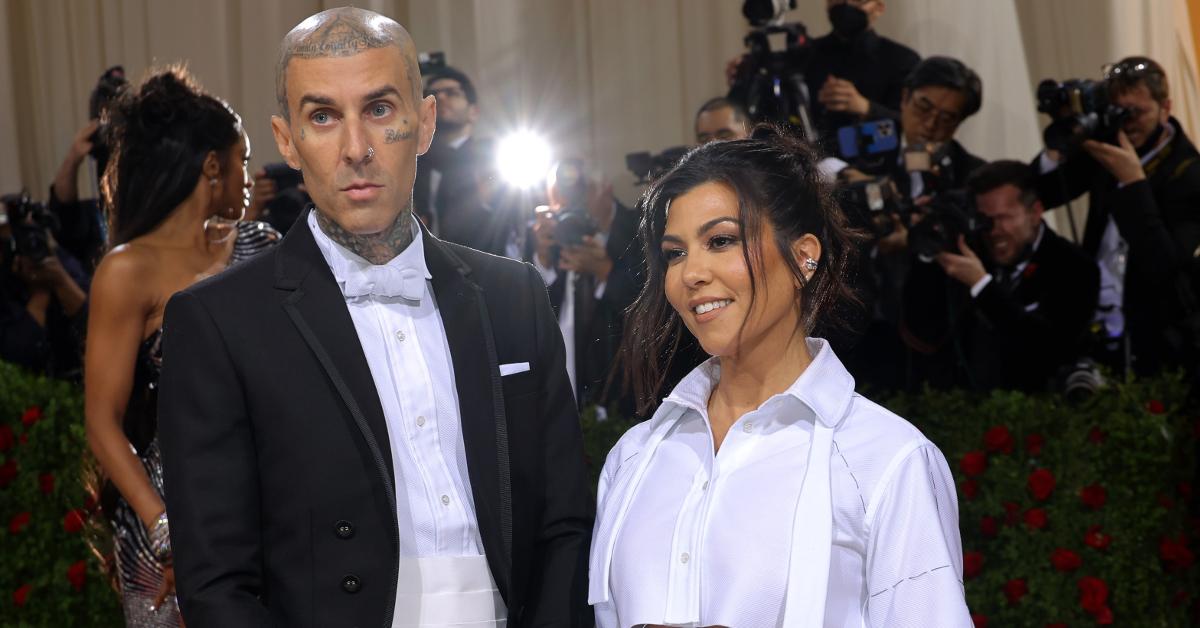 In 2008, Travis was aboard a jet bound for Van Nuys, Calif. but it never reached its destination. The plane crashed in South Carolina and by all accounts, Travis should not have been alive. His security guard Charles Still did not survive the crash, nor did his Travis's assistant Chris Baker.
Article continues below advertisement
Another passenger who also survived was Travis's friend and musical collaborator DJ AM. Travis made a vow to his pal after the crash that since he survived, he was going to commit to a full vegan diet. Sadly, DJ AM died a year after the plane crash.
Article continues below advertisement
Travis discussed the process of nursing himself back to health after the crash as "hell." He underwent numerous skin graft procedures and said that what kept him sane and determined to get better were frequent visits from his children.
For years following the crash, Travis refused to board an airplane.
Article continues below advertisement
However, in a 2021 tweet, he revealed that he "might fly again" and he did with then-girlfriend Kourtney Kardashian, boarding an airplane from Los Angeles to Cabo San Lucas, Mexico.
Article continues below advertisement
In an episode of Joe Rogan's podcast, Travis shared that while he was recovering in the hospital, he did end up eating some meat as it was the only source of protein available to him. "I'd eat bags of beef jerky — whatever they could give me, whatever I could stomach and not think about what I was eating," he said. "Because I wasn't eating at all. I was ditching my food, giving it to my friends because I didn't want to eat meat but then I got caught. So long story short, I ate a bit of meat in the hospital and when I got out I just felt like the next evolution of my eating would be to try and be vegan. And it was so easy in LA because we have so many great vegan restaurants."
Travis has openly discussed his favorite vegan foods.
In an episode of Harper Bazaar's "Food Diaries: Bite Size" series, Travis shared that he loves frequenting Los Angeles vegan restaurants for many of his meals, including meatless beef and broccoli from Erewhon Market, Nobu or Matsushisha's vegan sushi, and Crossroads Kitchen's animal-free products. Travis also said that almond butter, bananas, and pistachios are some of his favorite snacks.
Article continues below advertisement
It could be that Travis's tattoos are vegan as well. Some tattoo ink is made with gelatin, which is usually derived from animal fats. Travis doesn't appear to have spoken out about the ink in his tattoos, but given his dedication to a vegan lifestyle, we wouldn't be surprised if he had sought out vegan alternatives to gelatin-based ink.