Travis Barker and Kourtney Kardashian Took His Tour Bus to Their IVF Appointment
Travis Barker and Kourtney Kardashian recently showed off his tour bus on 'The Kardashians.' In one episode, they took it to Kourtney's egg retrieval.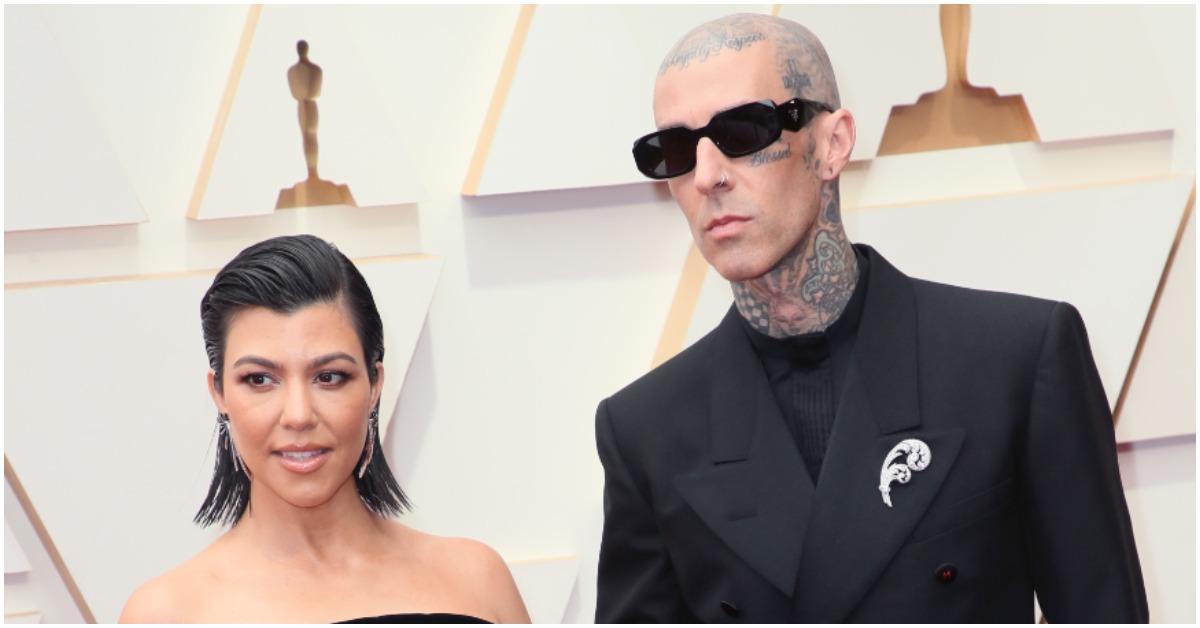 Since confirming their romance in early 2021, Kourtney Kardashian and Travis Barker have seemingly been inseparable. The longtime friends are always professing their love for each other on social media and plan to walk down the aisle soon. In October 2021, Travis proposed to Kourtney in front of her family in honor of their dating anniversary. The Kardashian-Jenner sisters — Kim Kardashian, Khloé Kardashian, Kylie Jenner, and Kendall Jenner — attended the proposal along with mom Kris Jenner.
Article continues below advertisement
Months after their engagement, the couple shared more details of their love story on Kourtney's show The Kardashians. "Kravis" fans have already seen the pair's blended family and home life together on the Hulu series.
They also witnessed Travis's decked-out tour bus during an exciting road trip.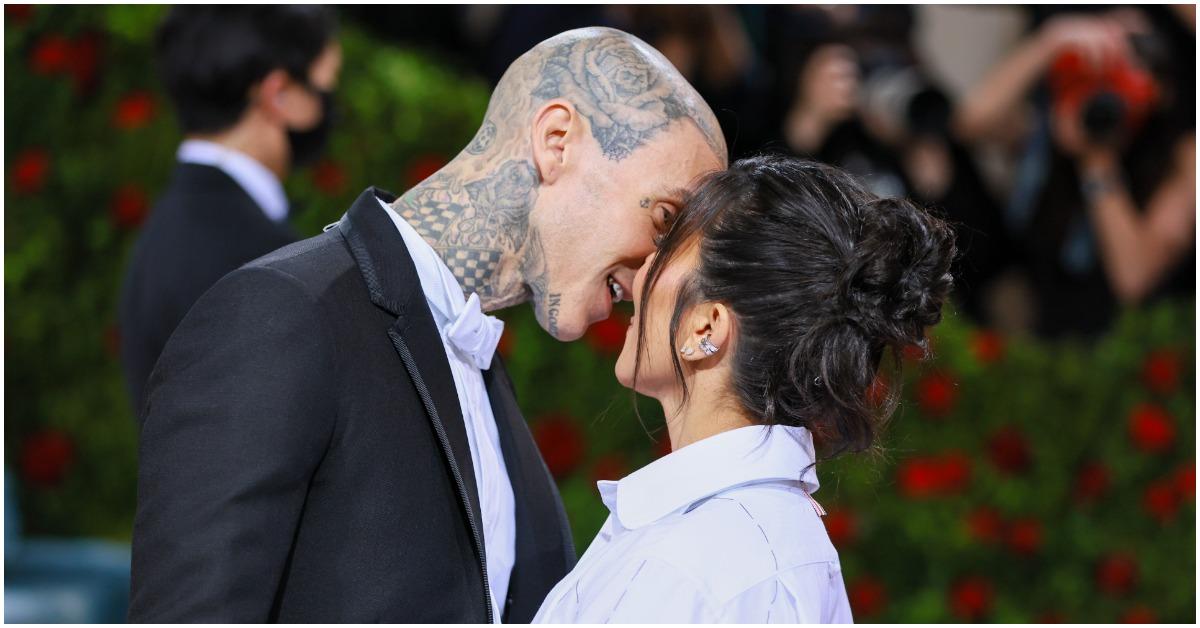 Article continues below advertisement
Kourtney Kardashian and Travis Barker took his tour bus to San Diego for IVF treatments on 'The Kardashians.'
In Season 1, Episode 4 of The Kardashians, Kourtney and Travis took cameras inside their IVF journey. (During a previous episode, the Poosh founder explained their challenges of conceiving a baby and their desire to have a child together. Kourtney already has three kids – Mason, Penelope, and Reign – with Scott Disick. Travis shares kids Alabama and Landon with ex Shanna Moakler, and is stepdad to Shanna's daughter Atiana de la Hoya.)
In the episode, after Travis proposed to Kourtney, the couple headed to San Diego on Travis's tour bus for their first IVF appointment in six months. While there, the pair wore matching skeletal outfits as Kourtney underwent an egg retrieval. Her doctor gave the couple some good news about their future during the appointment. After checking her ovaries, the doc told her she has "multiple babies" in one follicle. Kourtney shared how the news made her anticipate her and Travis's future.
"The fact that we have any just gives me a lot of hope,'" Kourtney shared in her confessional.
Article continues below advertisement
Some fans on Twitter definitely had something to say about their sweet ride to the appointment.
"Kourtney and Travis [are] literally living their best lives, riding in Travis's tour bus with everything they need is a dream! Kourtney is truly so lucky to have Travis Barker, like he is super sweet to her!" wrote one viewer.
"Kourtney and Travis taking his tour bus to her egg retrieval is quite the flex," wrote another.
Article continues below advertisement
Why does Travis Barker travel in his tour bus?
Travis and Kourtney's decision to drive his tour bus to San Diego shouldn't surprise most Blink-182 fans. In 2013, the drummer showed off his massive white tour bus with Dub magazine, per Baller Status. Travis frequently uses the bus to travel to his performances and other trips.
The bus was the primary way he traveled to and from his gigs for several years. In 2008, Travis and his friend Adam "DJ AM" Goldstein became severely injured in a plane crash that killed 13 people. Although he recovered, he didn't fly again for 13 years. However, in August 2021, Kourtney encouraged Travis to travel with her to Cabo San Lucas, Mexico, with Kris and her partner, Corey Gamble. The reality star reportedly held her lover's hand during the flight.
Article continues below advertisement
After their first flight together, Travis shared on Twitter that he "flew five times in the last month" in September 2021. Some of the couple's trips have included their vacations to Paris and Italy. In an interview with Nylon, he shared that his desire to "do anything" with Kourtney was ultimately the catalyst for him flying again.
"I made a deal with her that she had just said to me, 'I would love to do so much traveling with you,'" Travis said in his cover story. "I want to go to Italy with you. I want to go to Cabo with you. I want to go to Paris with you. I want to go to Bora Bora with you,'" he recalled. "And I said, 'Well when the day comes you want to fly, I'm telling you I'll do it with you. I would do anything with you. And just give me 24 hours' notice.' And that's what she did."