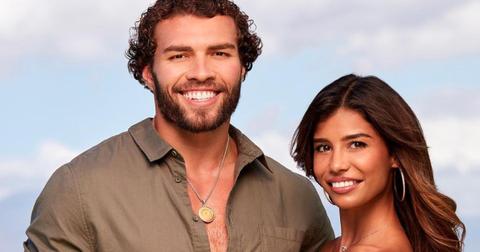 Will Kristen and Julian's 11-Year Relationship Last on 'Temptation Island'?
By Megan Uy

Feb. 16 2021, Published 5:52 p.m. ET
Season 3 of Temptation Island is already among us, friends! And you know what that means... yet again we get to watch couples test the strength of their relationships by living in a remote place with a group of single people who are actively searching for love. This doesn't exactly sound like the best way to see if you and your partner are meant to be together, but OK!
Article continues below advertisement
We've seen couples stay strong throughout the past two seasons and we've also seen some that have not. But who knows what's in store for this season. A couple that does stand out in Season 3 is Kristen Ramos and Julian Allen. They have quite a history (an 11-year long relationship, no big deal) that does already involve two cheating instances. Regardless, they've stuck together all this time. But do you think they'll end up still together once the show ends?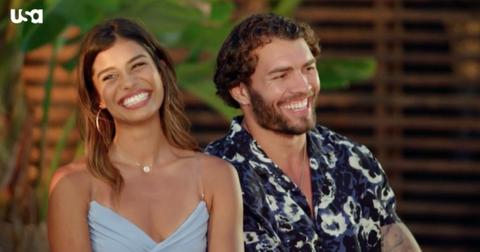 Article continues below advertisement
Are Kristen and Julian still together on 'Temptation Island'?
There hasn't been any confirmation if Kristen and Julian continued being significant others after the show, but we're hoping they did — especially with what they've been through. In a sneak peek of the first episode, the couple talked about why they decided to be a part of the show.
They revealed that they had been dating since they were both 15 years old and hadn't taken their more-than-decade-long relationship to the next step.
When talking to host Mark Walberg about the reason they've been hesitant to move forward with their relationship, Kristen said: "I don't want to just get married just because we've been together for 11 years. I want to make sure that, you know, we trust each other wholeheartedly and that it's the right choice for both us," she continued, "Right now it's just try and see, you know, if this challenge can make or break us."
Article continues below advertisement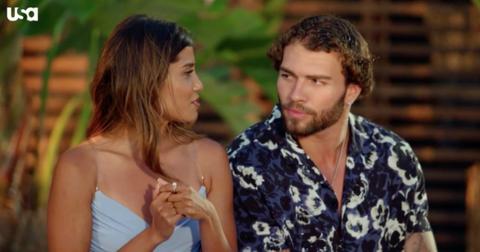 It doesn't look like Kristen and Julian are going to last.
Yes, they've been a couple since they were teens, but that doesn't necessarily mean they're the most secure duo. The previews leave viewers a little skeptical about the status of their current relationship. There were a few clips where Julian looks like he got very close and comfortable with some women that weren't his long-time girlfriend Kristen. He was even seen going down on one knee and putting a ring on a woman that most definitely was not Kristen.
Article continues below advertisement
And there's even a time where he says something a little unsettling... at least for Kristen and Kristen only. "Because I love her, I would have to let her go," he told Lauren "Tula" Poindexter who is one of the single cast members. The future isn't looking so promising for the high school sweethearts, folks.
The saddest part was a look at the finale where the two are crying and Kristen tells Julian that she's "done." The drama! The anticipation! We'll just have to stick around for the whole thing to see if they actually really want to walk down the aisle after all this time!