Kristin Cavallari and Stephen Colletti's Full Relationship Timeline
Kristin Cavallari and Stephen Colletti became stars when they dated on 'Laguna Beach.' Here's a look at their full relationship timeline!
Nearly two decades have passed since Kristin Cavallari and Stephen Colletti aired their relationship's highs and lows on Laguna Beach. The former reality stars were average high school students before the MTV show changed their lives forever.
Years since the reality show ended after three seasons, Kristin and Stephen remain in fans' hearts and minds for showing the genuine angst of teen love. (Or as genuine as TV cameras allowed!)
Now in 2022, Kristin and Stephen have joined forces again for a new project. So, with that, we're going "back to the beginning" with their complete relationship timeline.
Article continues below advertisement
Fall 2003
Kristin and Stephen's relationship began almost a year before MTV came to Laguna Beach High School. The pair met when Kristin moved to Laguna from Colorado during her junior year. By the time Laguna Beach began filming, Kristin and Stephen had already broken up and made up again, becoming a significant theme on the show.
Spring/Summer 2004-2005
After joining Laguna Beach, Stephen and Kristin's on-again/off-again dynamic intensified. During the first season, Stephen spent more time with his friend and the show's intended star, Lauren Conrad.
Fans watched Lauren, Stephen, and Kristin's love triangle play out onscreen, with the show frequently pitting "nice girl" Lauren and "wild child" Kristin against each other. Kristin claimed years later that Laguna Beach's producers used "pretty deceptive" tactics, including orchestrating times for Stephen and Lauren to hang out while he was dating Kristin.
Article continues below advertisement
In 2005, Stephen and Kristin returned to Laguna Beach for Season 2. On the show, the pair navigated trying to be friends since Stephen was away at San Francisco State University and Kristin just wanted to have fun during her senior year. By Season 2, Episode 11, "Lies and Goodbyes," Kristin completely friend-zoned Stephen after begrudgingly visiting him at school.
Article continues below advertisement
Throughout the 2010s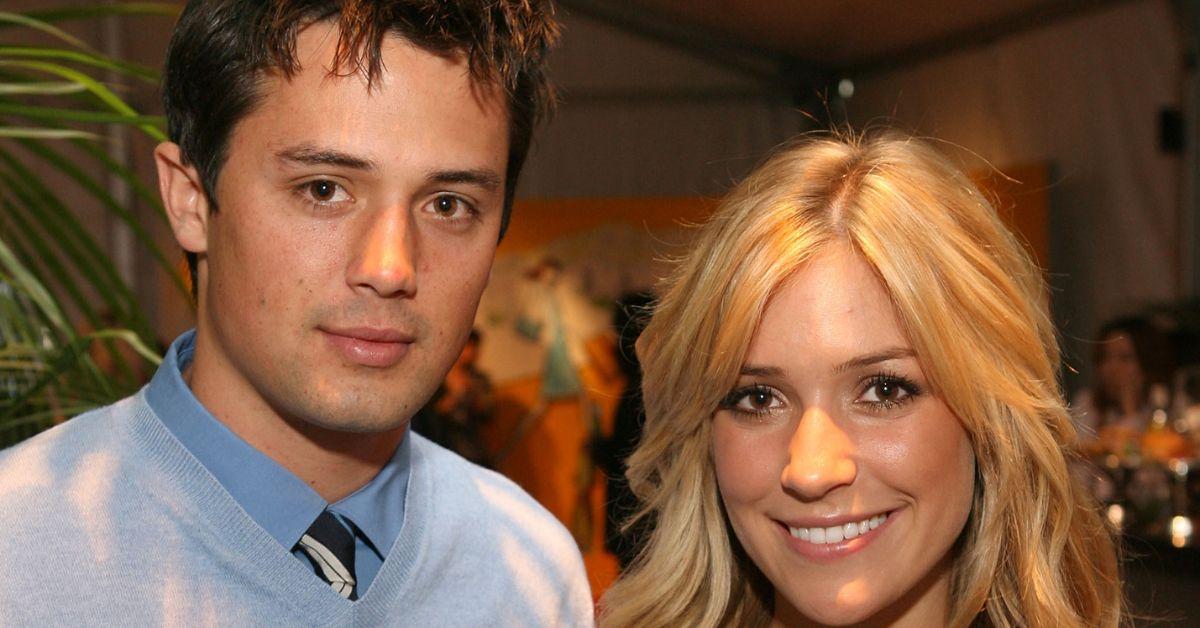 Stephen and Kristin's friendship continued into the 2010s, and they supported each other even when they were in other relationships. After Laguna Beach, they moved to L.A., where Stephen began dating his One Tree Hill co-star, Chelsea Kane. In 2013, Kristin married Jay Cutler, and the couple had three children — Camden, Saylor, and Jaxon.
Article continues below advertisement
Then, in her 2016 memoir, Balancing in Heels: My Journey to Health, Happiness, and Making It All Work, Kristin gave fans more insight into her and Stephen's love story. The Uncommon James founder described her high school boyfriend as her "entire world" at the time, sharing how dealing with their issues onscreen ultimately made their relationship "less stable."
"Stephen was the most important thing in my life, and there was nothing I cared about more," Kristin recalled in her book, per E! News. "I hated fighting with him on camera because it felt like I was airing all our dirty laundry. Even then, I knew that couldn't be good for a relationship."
Article continues below advertisement
Despite all of that, Kristin and Stephen's chemistry has remained palpable on social media, and she hasn't been afraid to make jokes in reference to their relationship. In July 2018, Kristin posted an Instagram video of herself speaking into a walkie-talkie while filming Very Cavallari. The former E! star said, "Hello, Stephen, this is Kristin. Stephen for Kristin," to which her friend Kelly Henderson said, "It's the other way around — Kristin for Stephen."
After seeing the video, Stephen responded to Kristin's post by commenting, "Go for Stephen."
Article continues below advertisement
August 2020
Two months after announcing her divorce from Jay Cutler, Kristin did what any ordinary girl would do — travel across the country to visit her ex. In August 2020, Kristin traveled with her kids to Laguna Beach to see Stephen. On the trip, Stephen and Kristin had dinner together and snapped a photo of themselves at the restaurant.
"2004 or 2020?!" Kristin captioned.
Almost immediately, Laguna Beach fans rejoiced after seeing them enjoying each other's company. Although they appeared to be cozy, TMZ reported the dinner was just a friendly outing. Years later, Kristin said she was finally able to spend time with Stephen again after getting divorced, implying that Jay didn't approve of their friendship.
Article continues below advertisement
July/August 2022
In 2022, Kristin and Stephen teamed up to dissect their Laguna Beach journey with their podcast, Back to the Beach. On the pod, the exes rewatch old episodes and share their unfiltered thoughts on the drama, slang, and fashion that played out onscreen. (Fun fact: Much more of the show was fake than you may have originally believed.) The hosts also bring past Laguna Beach castmates such as Trey Phillips from Season 1.
Article continues below advertisement
While many fans hope that Back to the Beach means the exes will try dating again, Kristin confirmed a romantic reunion is implausible.
"No, really, once I'm done with someone, I'm done," she told the Call Her Daddy podcast on Aug. 3, 2022. "It's like a light switch that flips, and I can't go back."
Although Kristin and Stephen are focused on their working relationship for now, Kristin admitted they haven't always been platonic since her divorce.
"I went to dinner with him almost two years ago, and we kissed, which was fun," she revealed. "I was actually dating someone at the time, you know. I'm just making up for lost time! I think that was kind of what the issue was, was that I was dating someone else, and it just didn't turn into anything."