YouTuber Deji Says His Dog Is Being "Destroyed" After Biting an Elderly Woman
KSI's brother, Deji, revealed in a heartbreaking video that his dog was being "destroyed," or put down, because of an ongoing legal battle.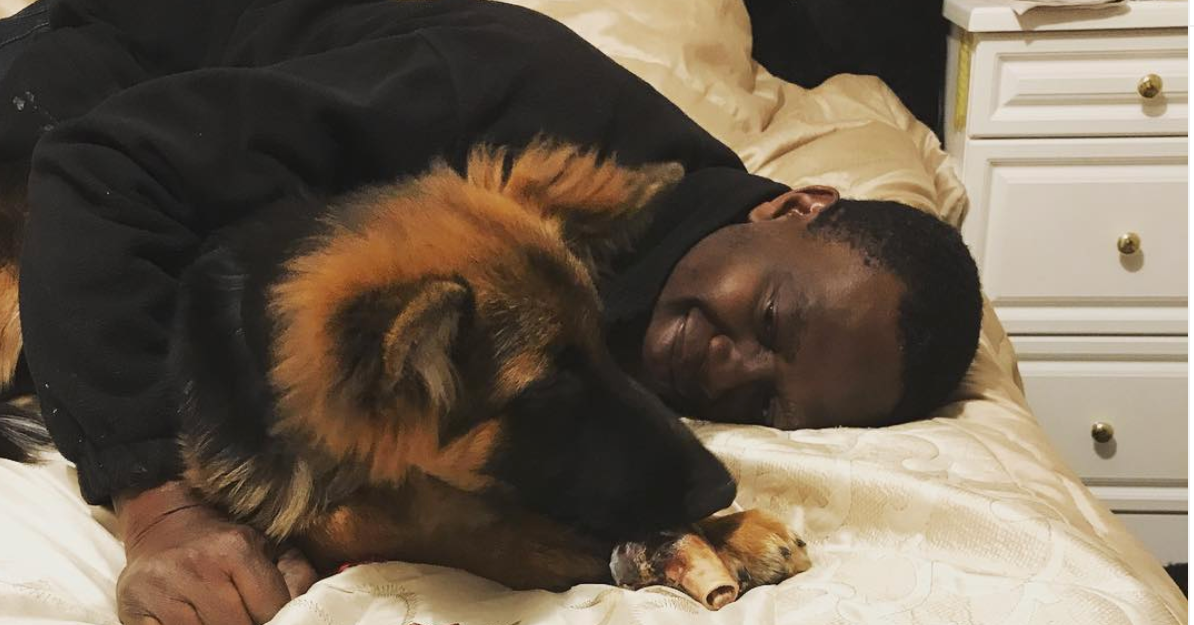 While KSI may have won the fight against Logan Paul, his brother, Deji, didn't get as lucky in a fight of his own. Deji, whose real name is Oladeji Olatunji, revealed in a new YouTube video, that his dog, Tank, was being "destroyed" after an ongoing legal battle he'd been facing.
Deji has almost 10 million subscribers on his YouTube channel, only half of what his brother has on the platform. His newest video, titled "its over...[sic]" Deji revealed the sad news.
Article continues below advertisement
KSI's brother's dog, Tank, bit an elderly woman.
Tank, Deji's German Shepherd, bit an elderly woman one day, leaving some intense bite marks and bruising. The incident happened on July 28, 2018, when Deji's mother, Olayinka, was supposed to be watching Tank. She let the dog out when he then attacked a woman who was visiting Deji's neighbors, biting her twice on the upper thigh and buttocks.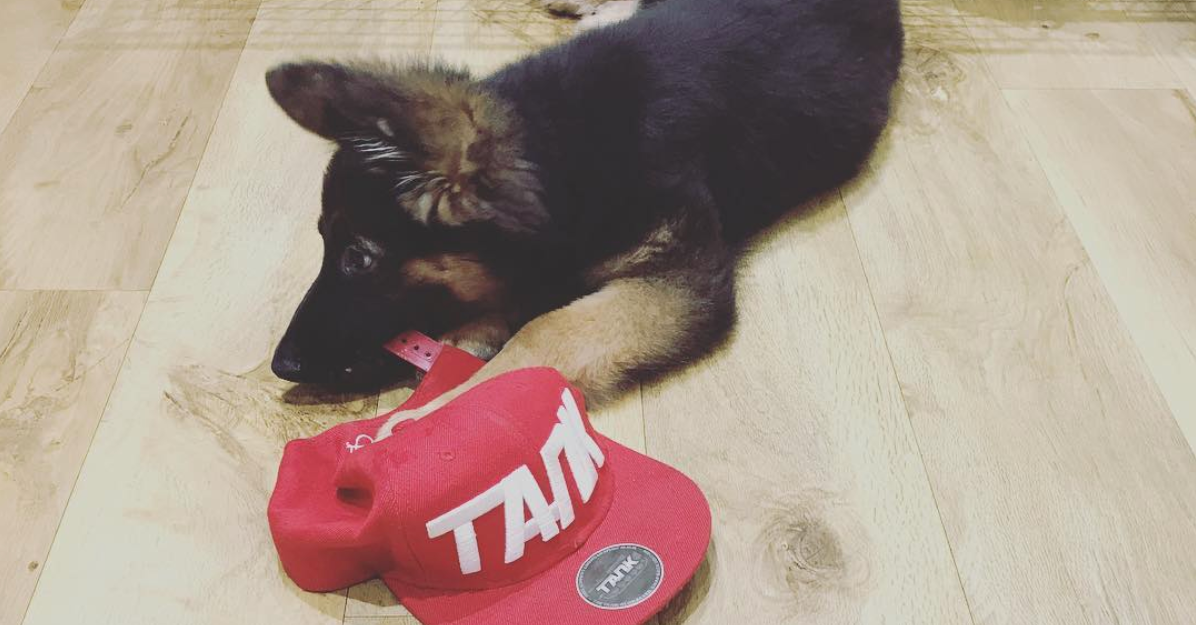 Article continues below advertisement
At the time of the attack, Cambridgeshire Police told Metro UK "On 23 July, we were contacted with reports that a dog had attacked two people. Officers attended the scene and the dog was seized while the matter was investigated."
Since then, Deji has been in an ongoing legal battle to have the charges against his dog acquitted, which he admitted has taken him a year and a half.
He said the whole process required him going to court "six or seven times" to try to save his dog, to no avail.
Deji said he ended up pleading guilty to the charges.
After going to court multiple times to try to defend his dog, Deji said that he eventually decided he would plead guilty.
'My reasoning for me pleading guilty is we were fighting for so long and we weren't getting anywhere so I wanted closure and I just wanted Tank back,' Deji said. But pleading guilty meant that Tank was sentenced to be put down.
Article continues below advertisement
"It saddens me to tell you guys that Tank is going to be destroyed," Deji said. "It really does suck."
Deji and his mother were ordered to pay a £8,000 fine and £2,500 in medical expenses in addition to Tank being put down. Olayinka was also sentenced to "12-month community order and 80 hours unpaid work," according to The Mirror.
Article continues below advertisement
Deji says he's going to appeal the sentencing.
While Deji admitted that he plead guilty in an attempt to get his dog back, he also said that he has a chance to appeal, which he plans to take.
"There is a silver lining," he said in the YouTube video. I am going to appeal regarding Tank and this is where I need you guys. I need your help. I really do. Obviously I'm going to be appealing to save Tank's life and I want you to just help me."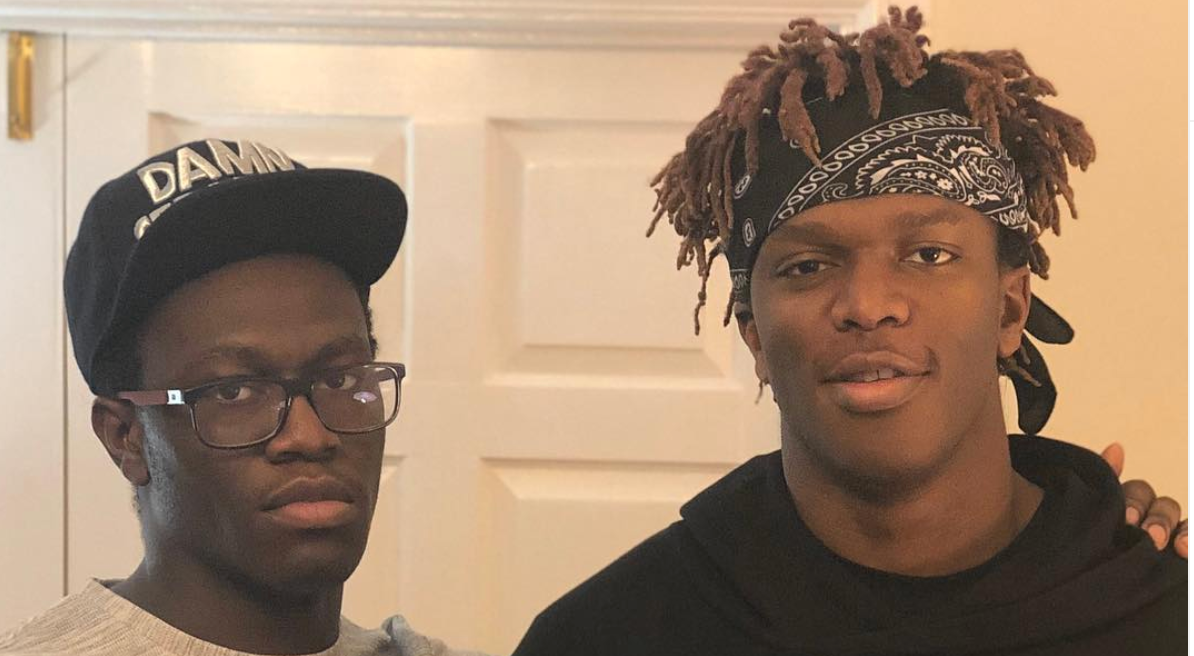 Article continues below advertisement
Deji is asking his fans to spread the word about Tank so that he might be able to get the sentence appealed.
"I want you to tell your friends, family, anyone you know," he said. "I've asked my brother for help, I was talking to him, and he said he was willing to help."
Deji also apologized for the incident in the video, but emphasized he really just wants his dog back.
"I am very apologetic for the incident that happened regarding Tank," he said. "Of course I am. Maybe I was a bit rash at the beginning, obviously I wanted to fight my corner, but at this point I just want Tank back."