Kyle Rittenhouse's TikTok Account Came Up as a Topic During His Murder Trial
Kyle Rittenhouse's murder trial is the subject of heated discussion and news coverage, and now his TikTok account has become part of the story.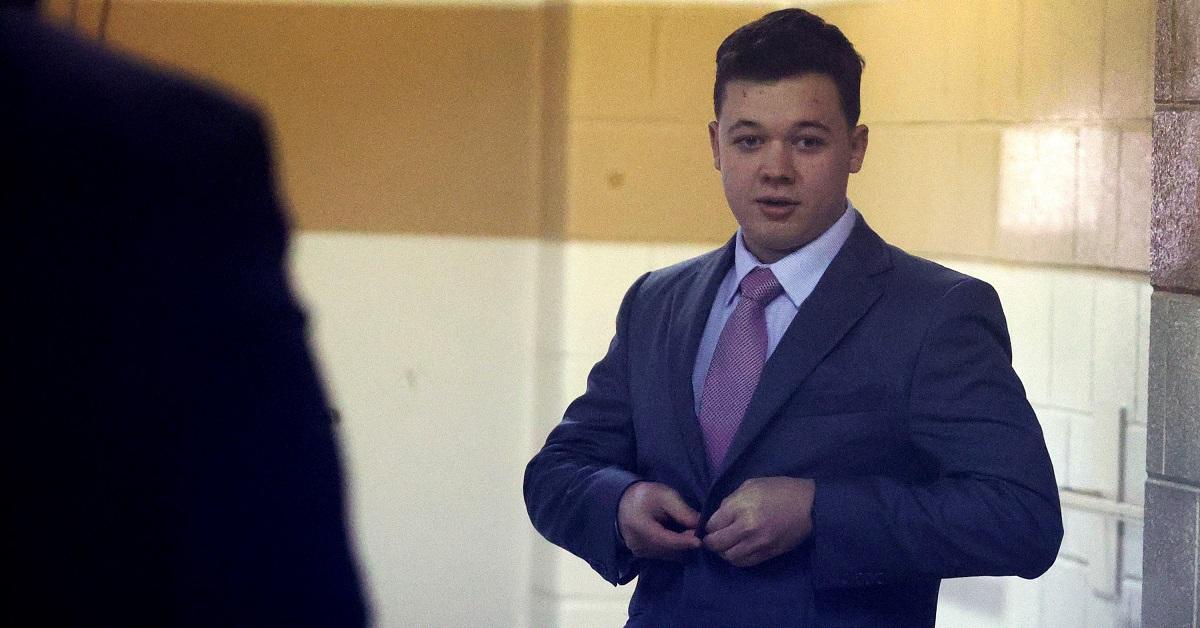 Online discourse has been heated in recent days as Kyle Rittenhouse stands trial for killing two people and wounding another during racial protests in Kenosha, WI in the summer of 2020. Kyle recently took the stand himself, and plenty of people have expressed their opinions about his guilt or innocence over the course of the trial. Now, some want to know why his TikTok account came up.
Article continues below advertisement
Kyle's TikTok account was displayed by the prosecution.
As part of the trial, the prosecutors attempting to convict Kyle displayed his old TikTok account, which has since been deactivated. Kyle's TikTok account was displayed as he was being questioned by prosecutors, and clips that are now circulating on social media show him discussing his bio, which read "bruh, I'm just trying to be famous." Kyle can also be seen posing with a gun in his profile picture.
Article continues below advertisement
Kyle's account had the handle "4doorsmorewh-res," and it also showed that he had just 24 followers. After the account was displayed, many reacted to the way it was displayed by the news media, and to the fact that prosecutors had decided to use the account as part of their case.
Twitter thought the use of TikTok in the trial was basically satire.
As the clip of Kyle discussing his TikTok profile began circulating on social media, it became clear that many people on social media found the whole thing ridiculous.
"Lmfao the prosecutor brings up how Kyle Rittenhouse had a TikTok account with the name 4DOORSMOREW-ORES. The clown show continues," one user wrote.
"Watching some of the Rittenhouse trial and the lawyer throws the dude's TikTok account on the screen and his old username was 4DoorsMoreWh-res……….come on now Kyle," another added.
Article continues below advertisement
"Anyone else see that video of the prosecutor asking Kyle Rittenhouse about his TikTok??? I'm scream laughing at how ridiculous and funny that is like is this trial just a full satire?" a third person commented.
Although the trial gets at serious questions about vigilantism and race in the US, it's clear that many are also surprised by the central role that TikTok has played thus far.
Article continues below advertisement
Kyle testified in his own defense.
In his testimony, Kyle said that he shot and Anthony Huber and Joseph Rosenbaum and injured Gaige Grosskreutz because he was afraid for his own safety. "I brought the gun for my protection. I didn't want to have to kill anybody that night," Kyle said during the trial.
Kyle also claimed that he had come to the protests to provide medical aid and protect property during the protests.
Kyle has already been held up as a heroic figure by some on the right who believe that his actions were almost entirely justified. His case has become a lightning rod, but it's worth noting that in all of the coverage of his trial, the lives that he took are often a secondary part of the story. Whatever his reasons for being there, he killed two people. Now, they aren't around to tell their side of the story.