Twitter Can't Stop Making Jokes About Lady Gaga and Caitlyn Jenner's Conversation at the Oscars
Article continues below advertisement
This point came up during Elton John's Oscars viewing party, where Lady Gaga found herself in a very awkward conversation with the Keeping Up With the Kardashians star.
So, what happened between the ladies? Was Lady Gaga's now-viral answer supposed to send Caitlyn a message? Let's investigate! Plus, we've rounded up the most hilarious fan responses.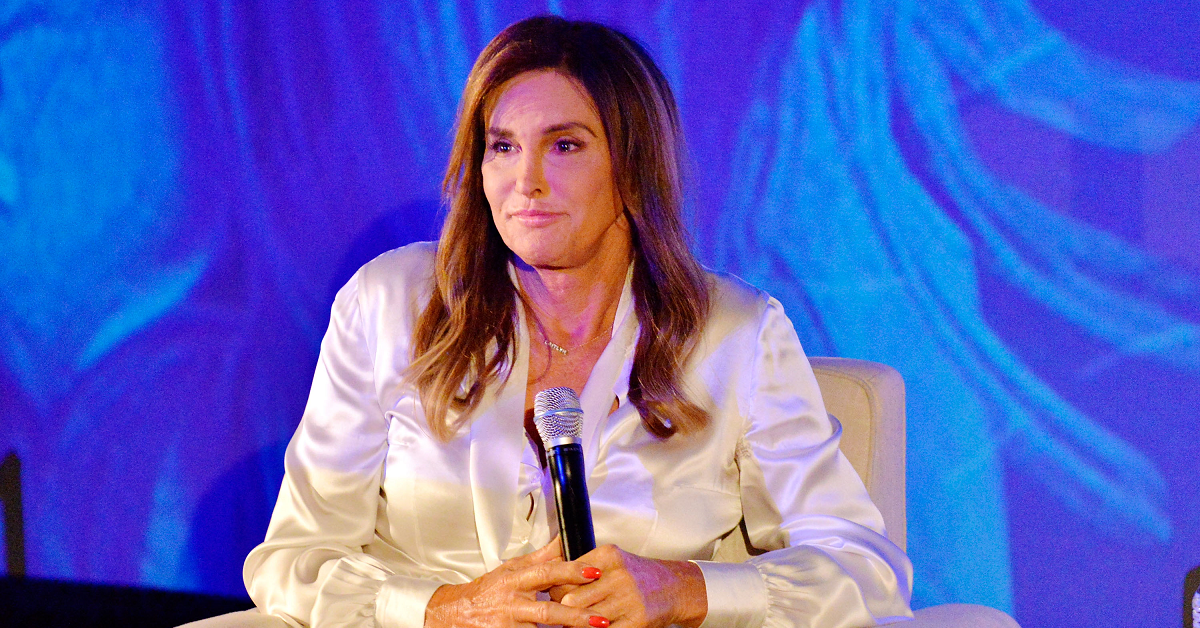 Article continues below advertisement
Lady Gaga iconically told Caitlyn Jenner she "switched baristas."
What does small talk on the red carpet look like? Well, judging by this interaction, it's not always pleasant.
In the clip below, the two ladies appear to run into each other during Elton John's Oscar viewing party. Caitlyn asks Lady Gaga how she's doing. The A Star is Born actress says she's doing good, but from her facial expressions and tone, she seems to want out of this conversation — and perhaps out of Caitlyn's life, too.
Caitlyn continues to chat: "Are you still spending time in Malibu?" "Yes," Lady Gaga answers. Then Caitlyn follows up with: "Are you still out there?" Once again, Lady Gaga confirms that she is. Then, Caitlyn says: "I haven't seen you at the Starbucks in a while."
Article continues below advertisement
After hesitating for a second, Lady Gaga responds: "I..I...I switched baristas."
The conversation ends there. The women say goodbye to one another and part ways.
Article continues below advertisement
Twitter cannot stop joking about Lady Gaga and Caitlyn Jenner's interaction.
Lady Gaga and Caitlyn Jenner's conversation about Starbucks is currently making waves across the internet. Some folks found it to be relatable. Others could not get enough of Lady Gaga's word choice.
Article continues below advertisement
The songstress easily could have said, "Oh, that's weird?" or, "I've been going at a different time," or she could have noted that she's been frequenting a different coffee shop altogether. However, she firmly said, "I've switched baristas," which is just not a phrase you normally hear. Already, folks are coining it as a catchphrase.
Article continues below advertisement
Basically, Twitter is having a field day with Lady Gaga and Caitlyn's chat.
Article continues below advertisement
Article continues below advertisement
So, does Lady Gaga dislike Caitlyn Jenner?
Some fans felt like Lady Gaga was purposefully trying to throw shade at Caitlyn with her answer. While she was polite during the conversation, her facial reactions and curt answers hinted that she wasn't Caitlyn's biggest supporter.
As one fan theorized, it may be because of the ladies' differing political views. Lady Gaga is a proud Democrat and supporter of the LGBTQ+ community.
It's unknown if Lady Gaga's decision to switch baristas had anything to do with Caitlyn. Perhaps it was just a coincidence and maybe Lady Gaga wasn't in a conversational mood when she saw Caitlyn.
Regardless, we're just glad Lady Gaga's iconic response was caught on camera.