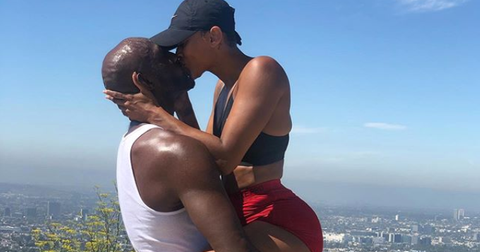 Lamar Odom Has Officially Moved on With Stunning New Girlfriend, Sabrina Parr
By Nakeisha Campbell

Updated
After going through a very public divorce with Khloé Kardashian and struggling with his alcohol and drug addiction, it seems like former NBA player Lamar Odom has turned a new leaf and officially moved on. But who's that gorgeous blonde that he's been spotted hanging out with lately?
It's none other than 32-year-old Sabrina Parr, the fearless fitness trainer and life coach with a body that legit makes you want to go to the gym STAT.
The two have been dating since July and, judging by all the Instagram pics, they truly look like they're head-over-heels for each other. But now, we're curious to learn a bit more about the woman that won Lamar's heart.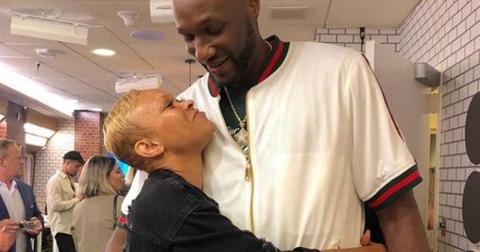 Who is Lamar Odom's new girlfriend, Sabrina Parr?
She's currently a business owner, entrepreneur, personal trainer, and life coach. She grew up in Cleveland, Ohio and attended Collinwood High School, where she became an award-winning five-time All-American and two-time state track champion.
But aside from being a successful athlete, she developed a knack for several skills in order to earn more money, including manicures, pedicures, and hair braiding.
She said: "When I got my first job in high school, I ended up quitting because it was taking away from the time I had to train for track. Instead, I learned how to braid and started charging $5-$10 to braid girls and boys hair at my school. I even taught myself how to do pedicures and polish nails and I would charge my teammates around $5 to do their nails and feet."
So basically, Sabrina was the literal definition of "hustle and grind."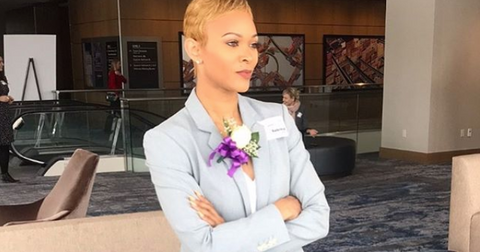 How she got her start in health and fitness.
After gaining recognition as a star athlete in school, Sabrina developed a passion for helping others improve their health and physical lifestyle. It inspired her to launch her mission called "Get up to Parr," which was created to help people achieve their fitness goals.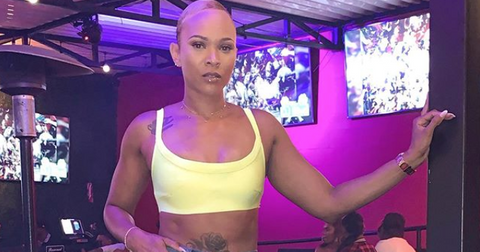 Her website reads: "My mission is to provide customized fitness/nutrition services for individuals eager to transform their health. It is my duty to encourage and motivate you on your journey while sharing with all of you the journey I had to take myself!"
Her services include meal prep, detox teas, and fitness packages.
What about Sabrina's previous relationships?
Sabrina was once married to Antonio Davis, with whom she has a son. However, the marriage was rocky and the two went through a messy divorce. Things even got physical at one point because Antonio suspected that Sabrina was cheating on him. She was then found guilty of felonious assault and domestic violence, which landed her in jail, but she was released early.
On Instagram, she explained: "I was miserable, lost, angry, hurt, unhealthy, and just struggling overall just a few years ago... Then one day I woke up and said to myself "Sabrina this is not you! You're a beast! You're a winner! You're a champion! You're a giant! You deserve happiness. You deserve peace! Go and get the life you want"!"
Fortunately, Sabrina and her ex are now on much better terms and happily co-parenting. She said: "Me and my ex husband have a GREAT relationship! We don't argue, we don't fight, we speak daily, we co-parent effectively and he truly supports my grind!"
What's Sabrina up to now?
Aside from hustling, being a mommy, and spending quality time with her new boyfriend, she's now in the process of filming a new reality show with Lamar.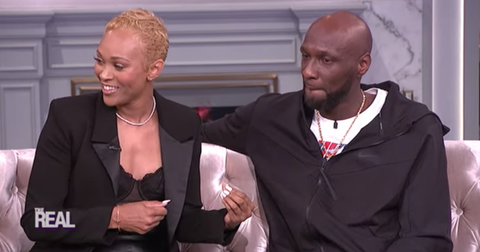 While she and her boo appeared on The Real, she explained: "I think people are gonna be very surprised as to how Lamar and I operate with one another. So it's not just like. 'Oh they're in love and we're going to the movies and we're spending money.' It's just a lot of loving and learning and growing and transparency."
We can't wait to see it!