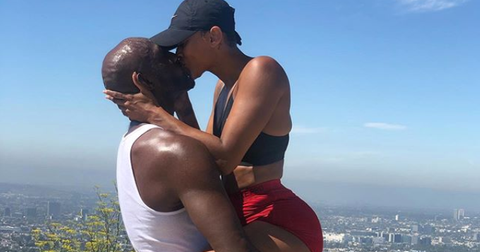 Lamar Odom Has Officially Moved on With Stunning New Girlfriend, Sabrina Parr
By Nakeisha Campbell

Updated
After going through a very public divorce with Khloé Kardashian and struggling with his alcohol and drug addiction, it seems like former NBA player Lamar Odom has turned a new leaf and officially moved on. But who's that gorgeous blonde that he's been spotted hanging out with lately?
It's none other than 32-year-old Sabrina Parr, the fearless fitness trainer and life coach with a body that legit makes you want to go to the gym STAT. 
The two have been dating since July and, judging by all the Instagram pics, they truly look like they're head-over-heels for each other. But now, we're curious to learn a bit more about the woman that won Lamar's heart.