Larissa and Colt Had a Dumpster Fire of a Relationship on '90 Day Fiancé'
Larissa from '90 Day Fiancé' revealed a ton of secrets about her life following her relationship with Colt. Learn about how she kept tabs on him.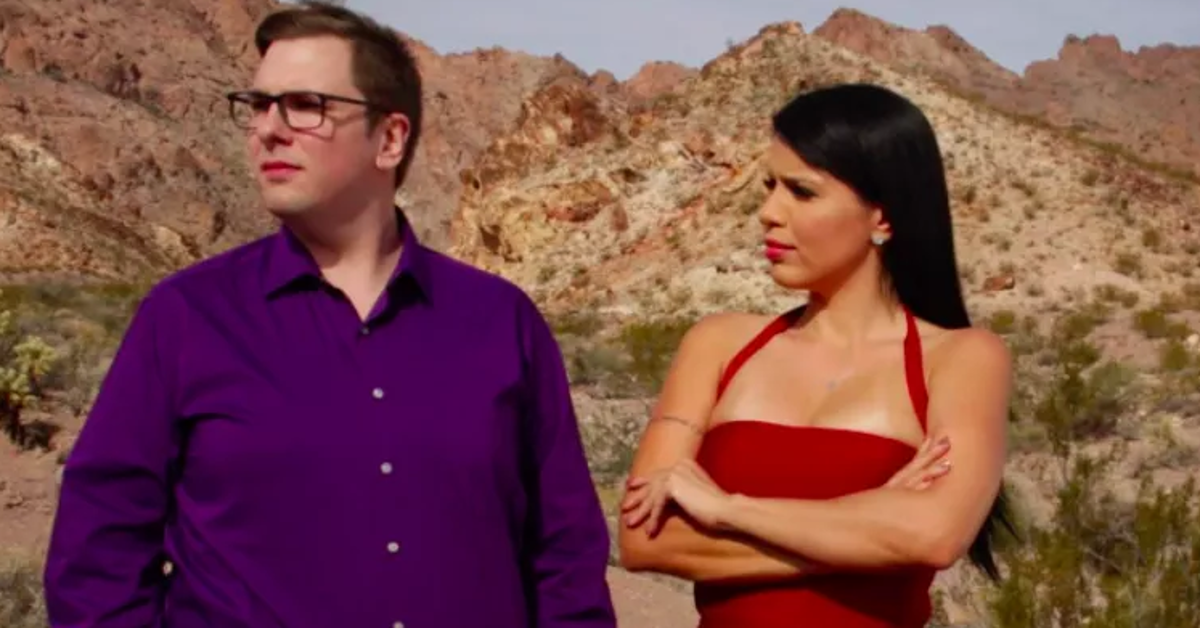 If you're a big fan of trashy/depressing reality TV drama that lampoons people's persona problems for viewer enjoyment, then you've probably watched 90 Day Fiancé more than a few times. The show should be renamed to Schadenfreude because it's hard to not groan and shake your head while also laughing at a marriage that stands no chance. And while there are tons of unions that fail, the one between Larissa and Colt, and the secrets that came about as a result of the show, is extra memorable.
Article continues below advertisement
Does Larissa have a secret about her and Colt's relationship she hasn't revealed yet?
The fallout between the reality TV stars and Colt's mother, Debbie, is some of the best in petty entertainment that TLC has to offer. Being thrust into a marriage with someone, while trying to love them in such forced and awkward circumstances, with TV cameras rolling in a nationally broadcast program, is sure to bring out some weirdness from folks.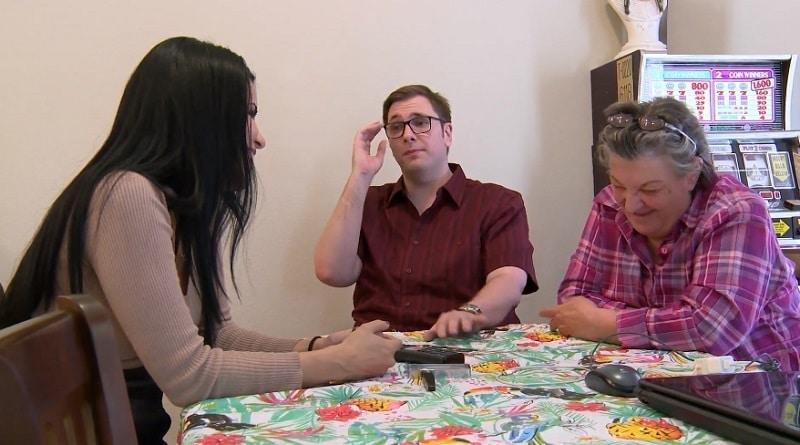 Article continues below advertisement
I don't care how mentally fortified you think you are, when you're living with someone and are in a romantic relationship, you can only fake your feelings for so long. And it was only a matter of time before Larissa and Colt started getting vicious with one another. The crux of the marital dissolution was placed on the enmity between Larissa and Colt's live-in-mom, Debbie, who irked the Brazilian woman with her personality and home slot machine.
The drama between castmates has proven to become ratings gold for TLC, who brought Colt, along with two of his Brazilian exes, Larissa and Jess, on camera. It didn't take long for them to all get in a heated argument, throwing shade at both Colt and his mother during their virtual call. When Colt tried saying hello to Jess, she immediately told him to "shut up" before directing her vitriol toward Debbie and commenting on her red dress, saying that the devil wears red.
Article continues below advertisement
Larissa was cracking up at the back-and-forth as she sat beside her new boyfriend Eric, but she got her own barbs in too after Colt pointed out her plastic surgery. Larissa immediately responded with a mention of Colt gaining weight. Then the subject of Colt's texting infidelity came under way during his relationship with Jess. The man revealed that he had been sexting other women but maintained that he only slept with Vanessa until after he and Jess split.
Article continues below advertisement
Larissa's big secret was revealed on 90 Day Fiance in 2019 when she admitted to having two children in Brazil that she left behind, much to the shock and chagrin of Debbie.
The other HUGE secret confessed to was placing a GPS tracker on Colt's phone to catch him lying. She spilled the tea to host Shaun Robinson, "I'm gonna tell something that nobody knows."
She continued, "While we were married, I put a GPS [tracker] in his phone, and he started to lie to me, like, 'Oh, I'm in the meeting.' He wasn't in the meeting. He was in the place named 'Rise' or something. So he was in the Bank of America. He was walking around. He start to lie to me."
That could be the reason why she was ultimately arrested for domestic battery against Colt, twice.
Article continues below advertisement
She didn't face charges, and the crime was ultimately reduced to a disorderly conduct charge, according to her lawyer "upon successful completion of her requirements" stipulated by the court.
Colt and Larissa were married in June of 2018 and divorced in April 2019. Despite their differences, Colt said that he never once cheated on Larissa.
Article continues below advertisement
"I never cheated on Larissa. At worst, I had an emotional affair with Vanessa, and I'm sorry I did that. But unfortunately, while I was married to Larissa, near the end of it, it was terrible. It was literally the worst time of my entire life, and Vanessa was the only person there who even talked to me and just be there as a friend. I took that and I think I was developing feelings for her."
Why did Larissa and Eric break up?
Larissa ultimately revealed that things didn't work out with Eric because he was "cheap" and that he started losing interest in sleeping with her by the end of their relationship.
New episodes of 90 Day Fiancé airs at 8 p.m. EST Sundays on TLC. Will you be tuning in for more "arranged" relationship depravity?