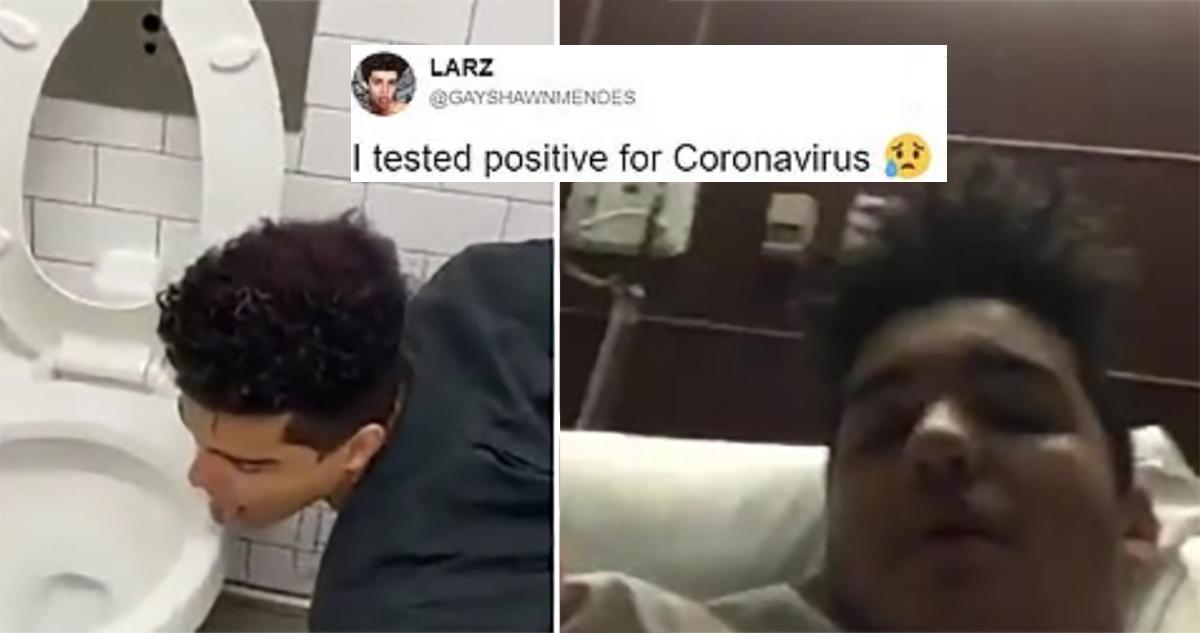 Influencer Who Licked Toilet Seat for 'Coronavirus Challenge' Reportedly Hospitalized With Coronavirus
Larz, an influencer based in Beverly Hills, has reportedly tested positive for coronavirus after he took part in the coronavirus challenge. The challenge, which appears to have been started by fellow influencer Ava Louise, encouraged people to lick public toilets amid a global pandemic.
Article continues below advertisement
In a video posted to his Twitter account, Larz took part in the challenge by walking into a public bathroom and licking a toilet seat. His Twitter account has since been suspended. But before being kicked off the platform, the influencer claimed that he had been hospitalized with coronavirus.
Article continues below advertisement
In an update before his Twitter account was suspended, Larz wrote: "I tested positive for coronavirus." He also shared a video from what appears to be a hospital bed.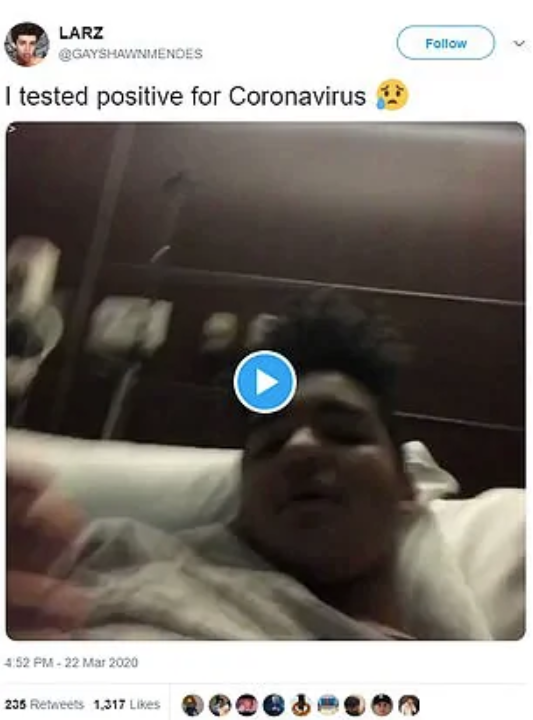 Article continues below advertisement
Larz had previously spoken to Dr. Phil about the trend. When asked if the videos were a bad influence on children, Larz said: "We're not telling other people to do it." It's unclear how many people actually took part in the trend, but if Larz's claim is true, then it shows that there could be very real consequences.
According to the CDC, coronavirus is spread mainly "through respiratory droplets produced when an infected person coughs or sneezes." Though they also state that the virus can be spread "by touching a surface or object that has the virus on it and then touching their own mouth, nose, or possibly their eyes."
Article continues below advertisement
Unsurprisingly, people weren't too sympathetic with Larz. "I can't think of anyone who deserves to get the coronavirus more," one user wrote.
Article continues below advertisement
While another added: "And these toilet stickers will get respirators before someone else's grandparents will. Remember that."
Article continues below advertisement
And one user concluded: "Eating Tide pods, licking toilets, seriously WTF is wrong w/Gen Z?! Is this what growing up indoors online no fresh air or playing outside does to kids?? Serious question."
The best way to prevent contracting or spreading coronavirus is with thorough hand washing and social distancing. If you feel you may be experiencing symptoms of coronavirus, which include persistent cough (usually dry), fever, shortness of breath, and fatigue, please call your doctor before going to get tested. For comprehensive resources and updates, visit the CDC website. If you are experiencing anxiety about the virus, seek out mental health support from your provider or visit NAMI.org.