Where Was Gerard Butler's Newest Thriller 'Last Seen Alive' Filmed? Here's What to Know
Gerard Butler's latest thriller flick 'Last Seen Alive' could really be seen as a love letter to the real-life filming location for the movie.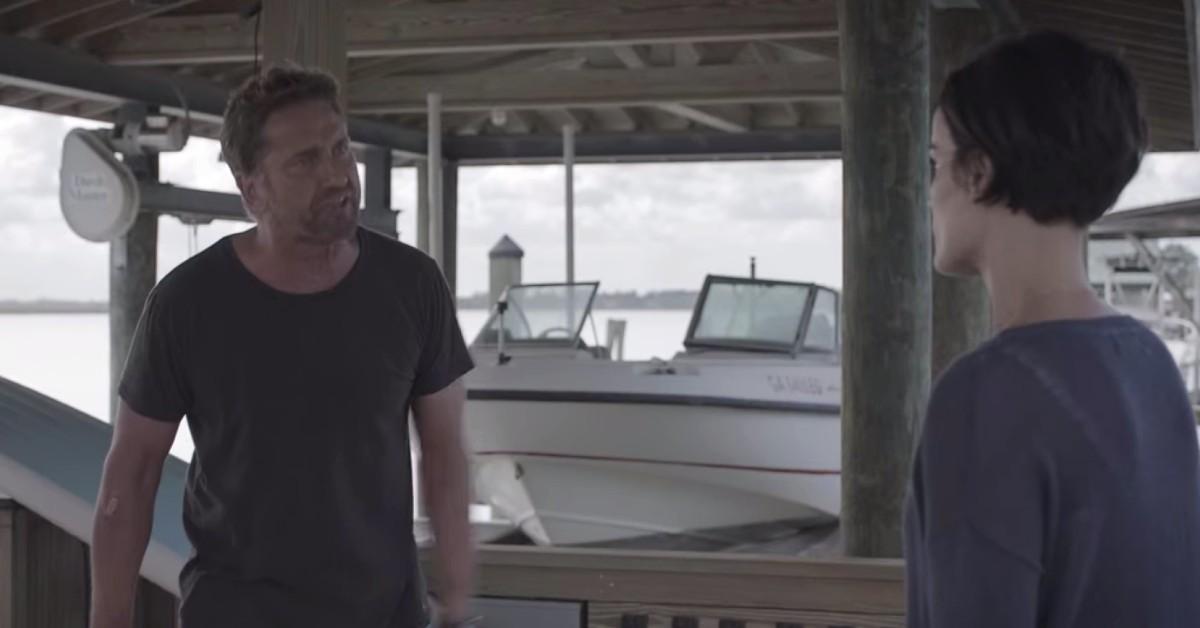 What happens when your beloved wife suddenly disappears during a routine stop at the gas station? That's the frightening premise of the aptly titled thriller film Last Seen Alive on Netflix.
Gerard Butler plays Will Spann, the husband in question. His wife, Lisa, is played by Thor: Love and Thunder star Jaimie Alexander.
Article continues below advertisement
Will's journey to finding out what happened to his wife starts in an unnamed town, at a gas station about 15 minutes from Lisa's parents' house. He had suggested to Lisa that they should just drive back to Manchester and forget about the whole "Lisa wants to separate" thing.
Although the film's setting isn't super clear, we definitely know more about the real-life filming locations for Last Seen Alive!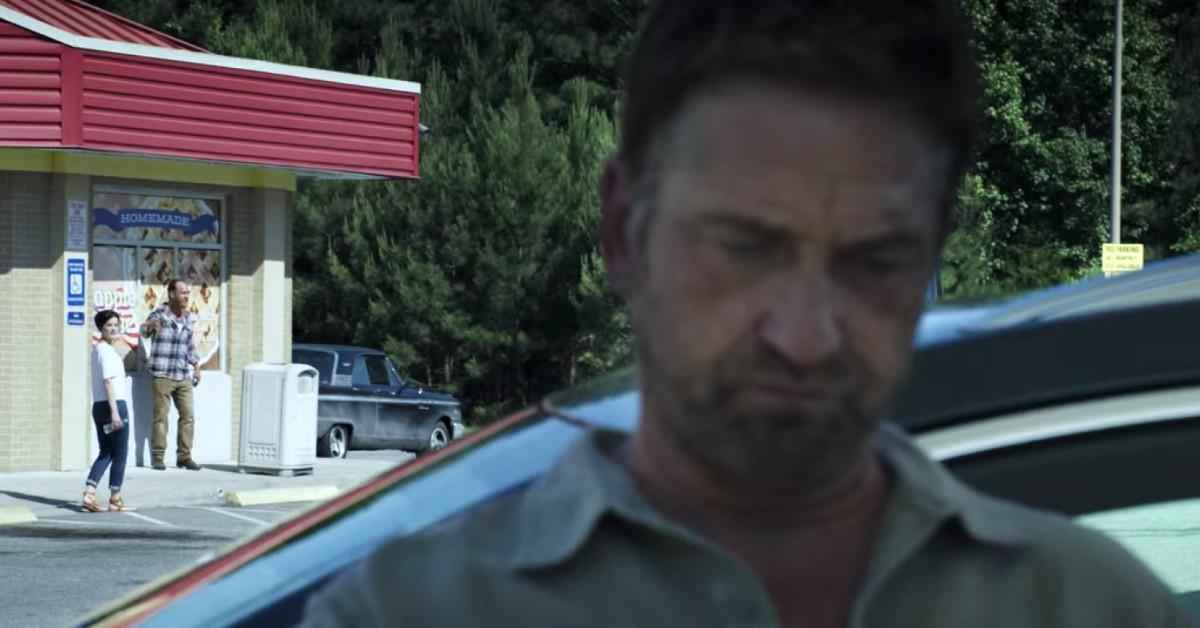 Article continues below advertisement
Details on the main filming location for 'Last Seen Alive.'
After Will realizes to his horror that Lisa has gone missing at the gas station, he drives further down the road. The sheer beauty of the lush trees with the greenest of leaves perched on either side of the road seem to taunt our hero, as he frantically wonders what happens to Lisa.
According to TheCinemaholic, the aforementioned greenery can be found in Savannah, Ga., where primary photography for Last Seen Alive mainly took place.
Another beautiful opening shot in Last Seen Alive that seems to lull the viewer into a false sense of security is the sweeping shot of the Talmadge Memorial Bridge, which is also located in Savannah.
Article continues below advertisement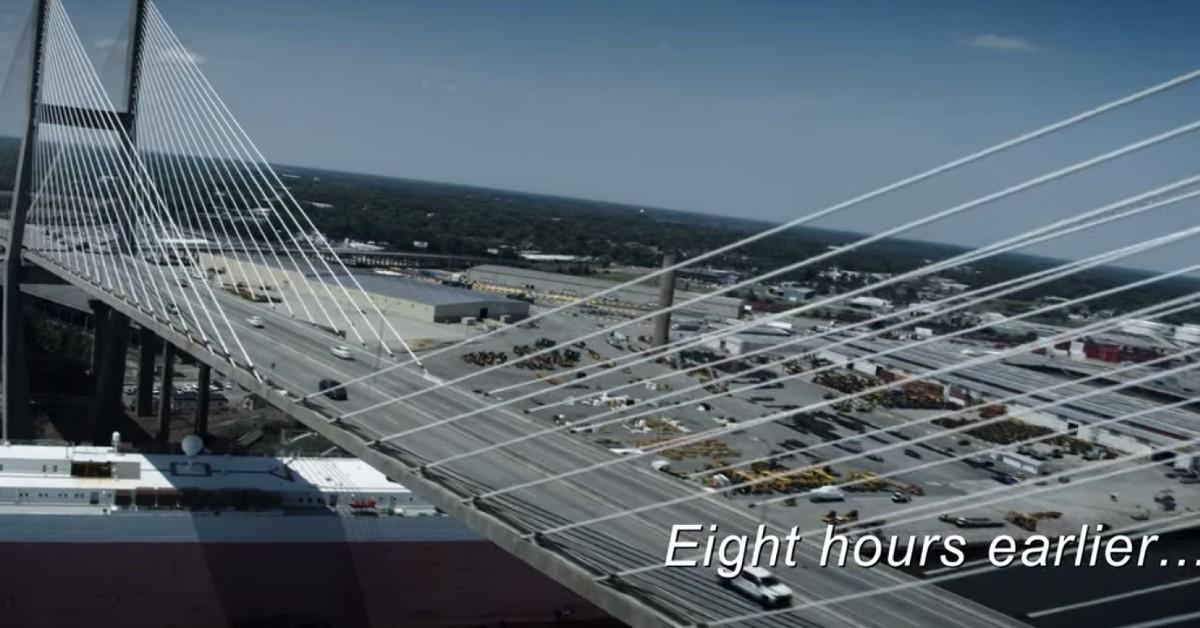 The obvious filming location question for Last Seen Alive is for the crucial gas station in question. Where is it located in real life? Per the same report from TheCinemaholic, the gas station is a Texaco Rincon at 1113 North Columbia Avenue.
Rincon is a real-life city in Georgia that's about a 35 minute drive from Savannah, according to Google maps.
Article continues below advertisement
The same Cinemaholic report notes that the Last Seen Alive production team also transformed a police department building in Bloomingdale, Ga., for other crucial scenes in the film.
Jaimie also posted several pics in Savannah during her time filming Last Seen Alive on her Instagram (you can follow her @jaimiealexander). She posted them in May 2021, which confirms the reports that Last Seen Alive started filming in spring/summer of 2021.
Article continues below advertisement
Does Will find his wife in 'Last Seen Alive'? (SPOILERS)
SPOILERS for Last Seen Alive below!
The ending of Last Seen Alive seemingly (possibly) sets up a potential sequel. Lisa was essentially abducted by an old classmate named Knuckles (Ethan Embry) who just happened to be her parents' handyman. Knuckles basically thought kidnapping Lisa for ransom money for his drug habit was a good idea, but the whole plan got him in deeper trouble than he realized.
Thankfully, thanks to Will's determination and complete disregard for the danger he puts himself in, he finds his wife once again. Will asks at the end of the film if they're good and she says, "Yeah," and says, "Come with me." Even if they're isn't a sequel to Last Seen Alive, it's nice to get a happy ending to a thriller flick!
You can stream Last Seen Alive now on Netflix.