Missing College Student Lauren Spierer's Family Says They've Sent a TikTok Video to the Authorities
Charlene Spierer, the mother of missing college student Lauren Spierer, told Facebook followers that her family has seen a TikTok video about Lauren and taken action.
"We have seen the TikTok video, and while we do not believe it has anything to do with Lauren, it has been forwarded to the authorities, who were aware as well," she wrote on Saturday, Aug. 7. "We appreciate everyone's help in following up on all possibilities. Thank you. Our efforts to find out what happened to Lauren continue."
Article continues below advertisement
Charlene didn't specify which TikTok video the family sent to the authorities, but the Facebook post came days after TikTok user @tythecrazyguy posted a conspiracy theory involving Lauren…
Lauren Spierer disappeared in June 2011.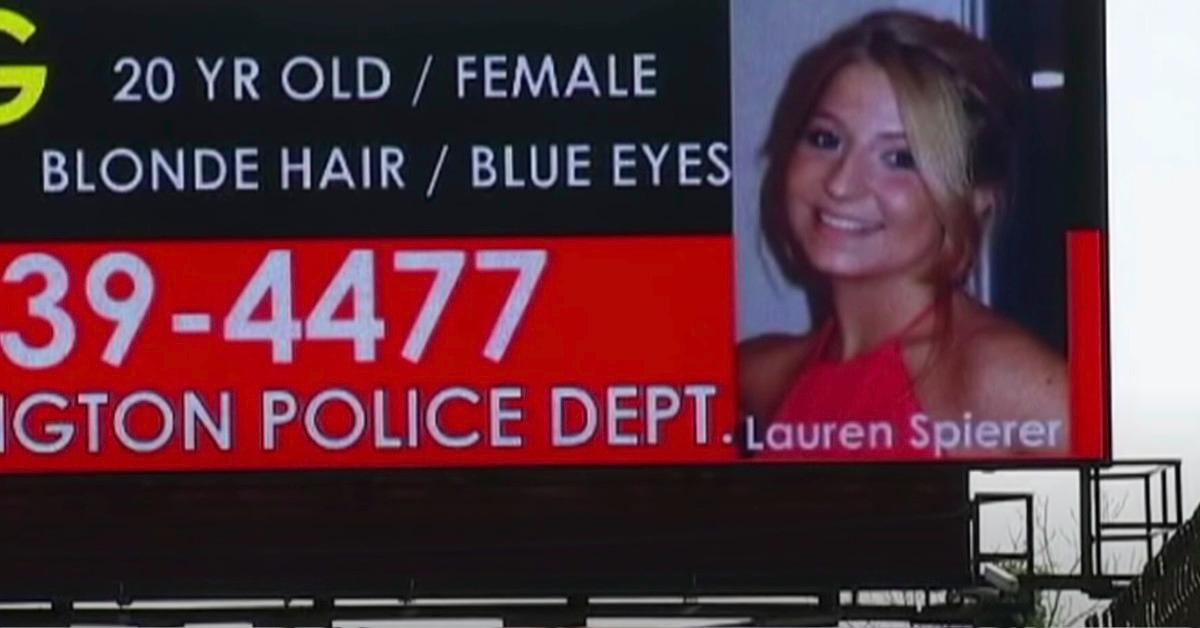 As Fox 59 reported this June — upon the 10th anniversary of Lauren's disappearance — Lauren was last seen in Bloomington, Ind., early in the morning of June 3, 2011, after a night out with friends and acquaintances.
After hanging out with the group at a sports bar, Lauren went home for a time and then visited an acquaintance's apartment, according to police. The Indiana University student then decided to walk home alone around 4:30 a.m., investigators said, and that was her last known whereabouts.
Article continues below advertisement
Bloomington Police Chief Michael Diekhoff told Fox 59 that Lauren's disappearance is not a cold case, despite the decade that has elapsed.
"A cold case is a case where no information or leads have come in, and the case file sits dormant," he explained. "That has never been the case regarding Lauren, and there has always been something to follow up on."
A TikTok conspiracy video mentioned Lauren in relation to an online gambling platform.
Article continues below advertisement
After a disclaimer that he's merely making speculations and not presenting facts, @tythecrazyguy shows how some female Roobet dealers seem to fall asleep on the job. "Many people believe that they're being overworked, drugged, or something in between," @tythecrazyguy says.
At the end of the video, @tythecrazyguy shows a photo of a blond Roobet dealer. "Someone commented that she looked just like Lauren Spierer," he says. "I honestly don't really know what to think, but I just thought I would include this since many suspect that a lot of these women may be people who are missing. I know this video is probably really overwhelming, but I'm just hoping that this video reaches someone who's professional and can look into this more seriously."
Article continues below advertisement
Charlene previously marked the 10-year anniversary of her daughter's disappearance.
On June 3 of this year, Charlene observed how Lauren became a missing person exactly 10 years prior, and she opened up about the emotions that remain nowadays.
"The space that once held hopes and dreams for Lauren will never heal," Charlene wrote on Facebook. "It is replaced by an ache fueled by the not knowing. I have learned to manage my days, months, and years, but in an instant, something will happen which sends me reeling back to the day it all happened. I try my best, I will survive, I will never forget. I do not need a day like today to remember because every day is a day of remembrance."
Charlene pointed readers to the website FindLauren.com and asked for anonymous tips to be sent to Find Lauren, PO Box 1226, Bloomington, IN. "I end, as always, hoping today is the day and reminding the reader that anything small could be big," she added. "Lauren, lost but never forgotten, forever in our hearts."