Is Ron Innocent or Guilty in "Doubt"? 'SVU' Grapples With Ambiguity
In 'Law & Order: SVU's Season 6 episode, "Doubt," is Ron Polikoff guilty of raping Myra? Here's what you need to know about the ending.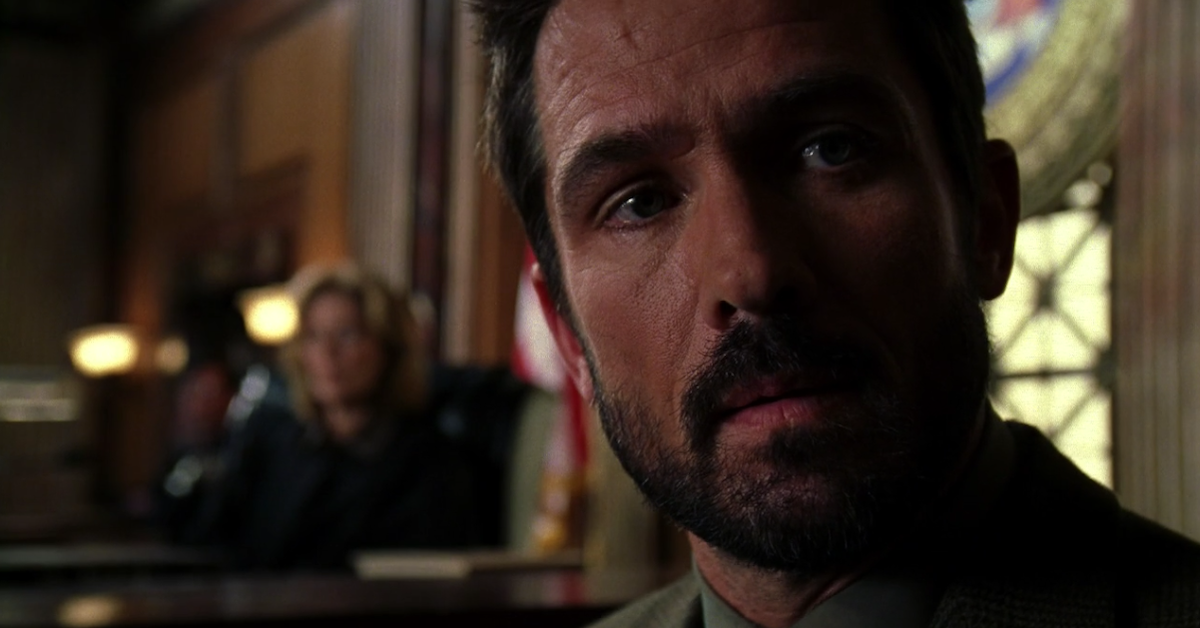 Every so often, an episode of Law & Order: Special Victims Unit really makes its viewers think, and that's definitely the case for the aptly titled Season 6 episode, "Doubt."
"Doubt" zeroes in on the case of Myra Denning (Shannyn Sossamon), an MFA art student accusing her graduate professor, Ron Polikoff (Billy Campbell), of rape.
Article continues below advertisement
As the events of the episode unfold, it becomes increasingly clear that theirs is a classic case of he said / she said, where the only two people who truly know what happened on the night in question are Myra and Ron themselves.
The last scene cuts to black just as the case between Myra and Ron is ending in court, when the jury is in the middle of their sentence about to declare him guilty or innocent. So, did Ron Polikoff really rape Myra? Keep reading while we go over the facts in their case and attempt to explain the ambiguous ending.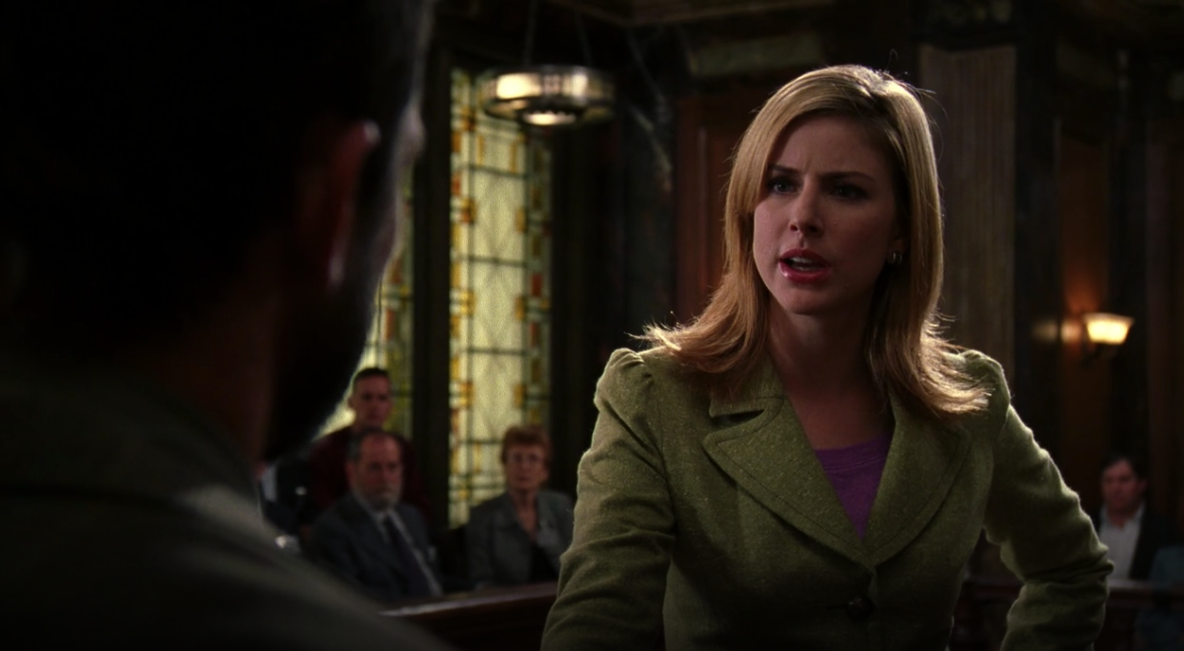 Article continues below advertisement
Did Ron really rape Myra?
"Doubt" calls on its viewer to pass their own judgment with regards to whether the professor is guilty or the student is lying. Even in the SVU universe, the powers that be are divided, with Benson (Mariska Hargitay) believing Myra and Stabler ( Christopher Meloni) believing Ron — only to discover toward, as time passes, that they're no longer convinced of their initial positions.
In fact, when NBC first aired the episode, the network let viewers vote online about what they thought the verdict should be. 60 percent said he was not guilty, 20 percent said he was, and the other 20 wanted more information before drawing a conclusion in the poll.
Article continues below advertisement
The reason this fictitious case is so murky lies in the details surrounding the two main characters. For one, Ron's boundaries as a professor are a bit questionable. "I find that my students are more honest and relaxed about their work in a domestic setting," he tells the cops as a justification for why he invited Myra to his house to discuss her portfolio, adding that he didn't think she'd show up so late, at 9 p.m. one night.
Ron is also forthright about the fact that he has sexual, albeit consensual, relations with his graduate students.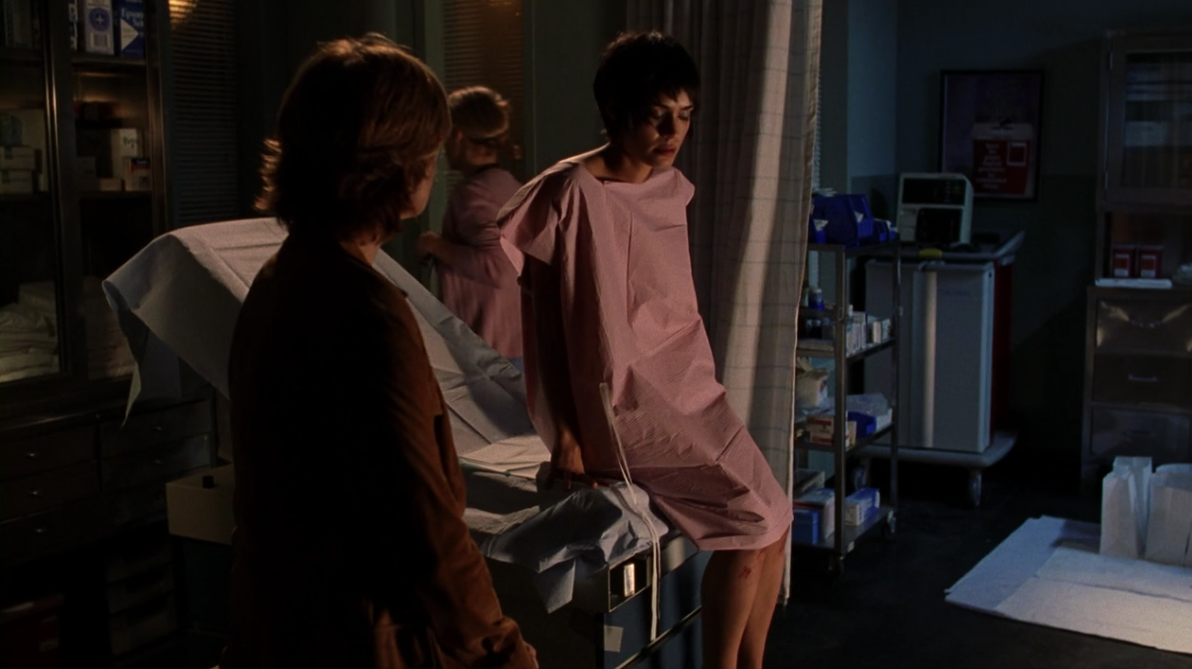 Article continues below advertisement
The intercourse that both parties admit took place that night was also rather violent in its acts. The way Ron tells it, Myra, who was intoxicated and admits to kissing him first, demanded he choke and strangle her, biting him when he wasn't causing her enough pain. From Myra's perspective, she bit him because he was choking her and she was trying to get away.
But outside of that night, police have reason to think that Myra is not exactly a credible victim for three reasons. First, she tries to accuse Stabler of touching her inappropriately the morning he drove her home after her rape kit and walked her to her door. Second, Ron's defense lawyer, played by Viola Davis, brings up a recent arrest that she managed to get out of by fabricating her grandma's death, though her grandmother turned out to be very much alive.
Article continues below advertisement
And lastly, Myra makes a suicide attempt knowing full well that Benson is on her way over to her house, and will arrive in time to save her life.
At trial, Ron attempts to convince the jury that he's the victim, saying that he lost his job and housing due to the unfounded accusation, which has also led to his daughter having to change schools and his ex-wife filing for sole custody.
But then again, why would Myra, a young art student, go through all these lengths to make up the traumatic events of this night and relive the attack endless times with lawyers, cops, and then even more publicly, on trial? It doesn't seem she stands to gain much, aside from peace of mind, if he is indeed convicted.
What do you think? Should Ron be found guilty?