Celebrate the 29th of February With These Leap Day Deals
To celebrate the quadrennial February 29, here's a tasty selection of leap day deals that range from food to drink. Keep reading for more!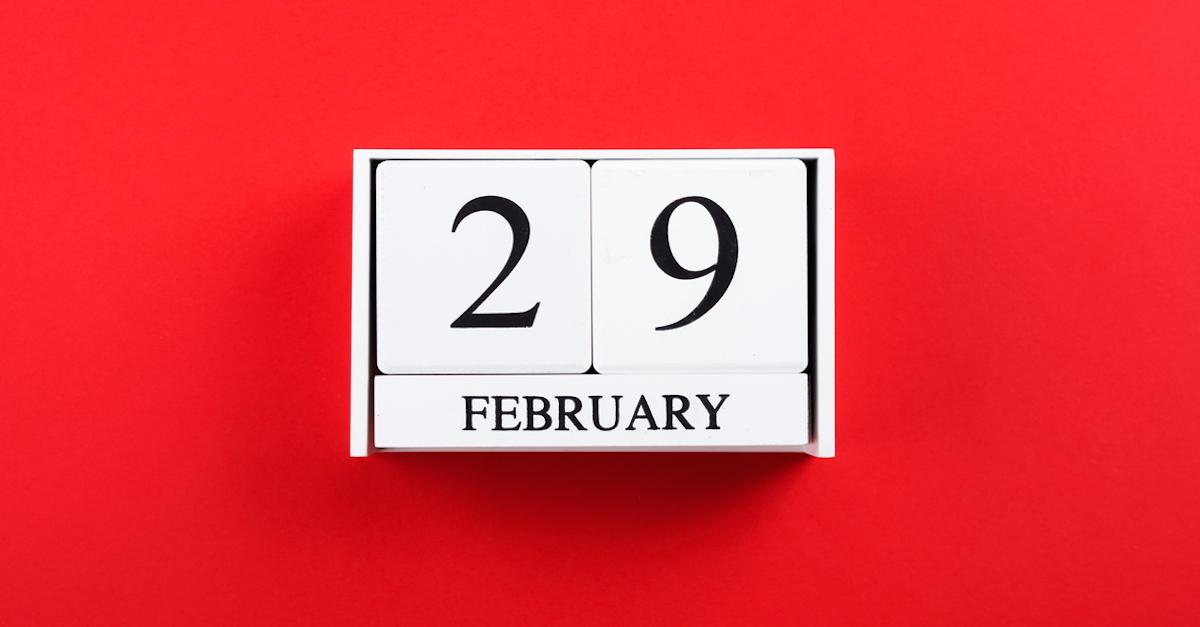 Feb. 29 only comes once every four years, so celebrating is absolutely mandatory. And this year, a wide variety of brands and restaurants are offering a plethora of enticing Leap Day deals. From discounted food to cheap flights, there are so many fun ways to celebrate. So stay tuned for what you can get out of the quadrennial holiday.
Article continues below advertisement
Free Crispy Jumbo Shrimp Tacos at Del Taco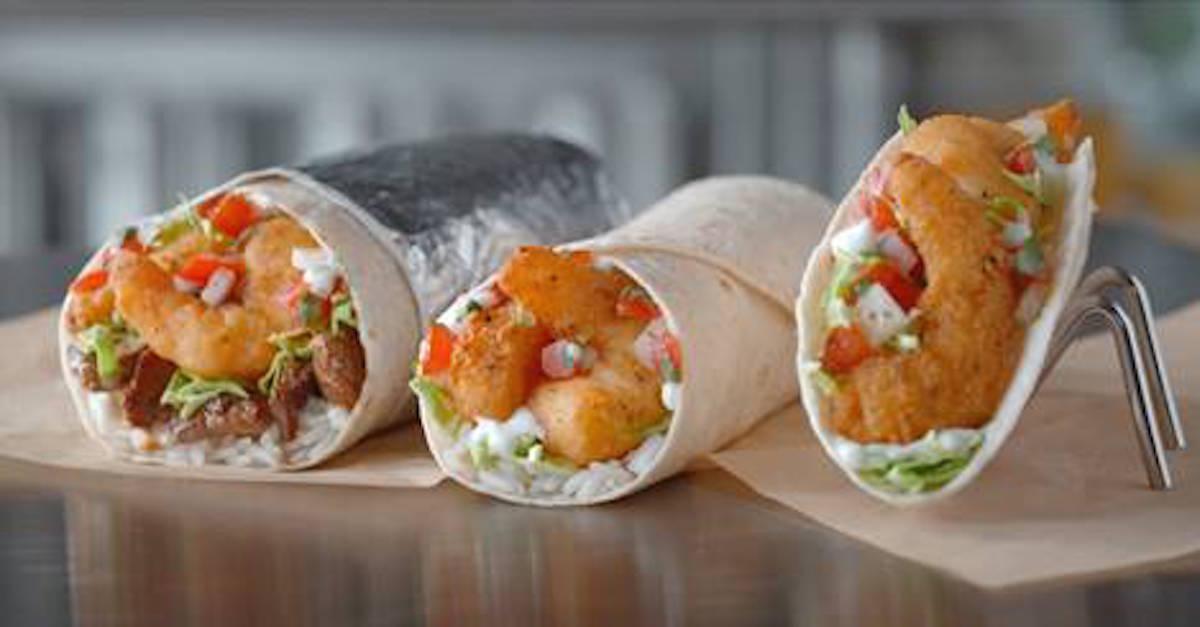 Del Taco recently welcomed the return of its limited-edition Jumbo Shrimp, and customers who download the Del Taco app on Feb. 28 will receive a free coupon that gives you a free Jumbo Shrimp Taco with any purchase.
"Leaplings" Get a Free Night in a Hotel via Hotels.com
Hotels.com is giving 29 "leaplings" (aka those who are born on Feb. 29) $290 off a one-night stay. To enter, said leaplings can tweet at @hotelsdotcom on Leap Day to share the biggest struggle of having a Leap Day birthday. The brand will select the 29 best responses as winners. Non-leaplings, can also get 29 percent off at select properties from February through May, and an extra 8 percent off if you enter the code LEAPYEAR2020 at checkout.
Article continues below advertisement
$29 off your 7-Eleven Order via 7NOW
First-time users of 7-Eleven 7NOW app will be able to receive $29 off their $50 purchase, according to the brand. Just use the promo code 29OFF50 at check out. The chain will also be offering $2.29 pizza pies day-of, in-stores and online.
Article continues below advertisement
Leaplings can enter to win a free bag of Lay's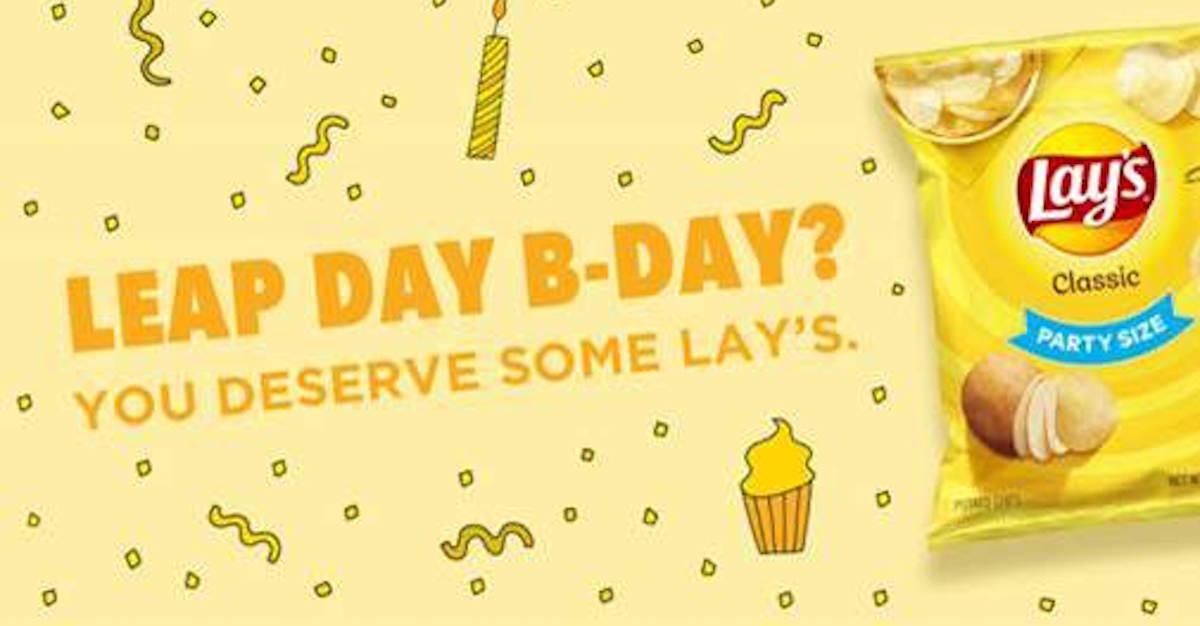 Lay's is also treating select Leaplings to a free bag of Lay's potato chips. Leap Day babies can visit the Lay's Facebook page on Friday, Feb. 28 and comment on the brand's Leap Day post, as an official entry to potentially win a free bag of crisps.
Article continues below advertisement
$29 down on an international travel package with Friendly Planet Travel
Friendly Planet Travel is enabling travelers to deposit $29 now through Feb. 29 on an all-inclusive trip to Egypt, Kenya, Turkey, Peru, or even Morocco (before paying the rest later). This will get them a spot within one of Friendly Planet's package group tours. Get yours before they're full!
Article continues below advertisement
Enter to have your wedding catered by Quiznos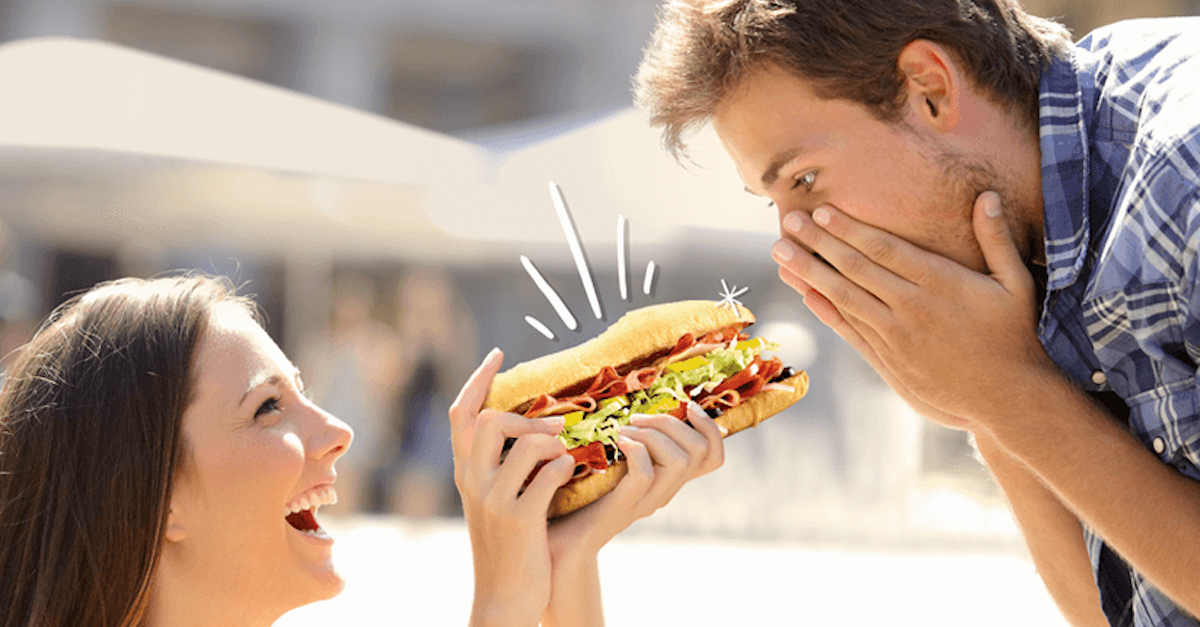 As a nod to the tradition of women proposing to their partners on Leap Day, Quiznos is offering a catered wedding to ladies who propose to their partners with a sandwich (in lieu of a ring). Before making any rash decisions, though, check the chain's website for additional details.
Article continues below advertisement
Leap Day only comes once a year, y'all, so make sure to take advantage of these positively unreal deals. Celebrating the 29th of February is a total must.