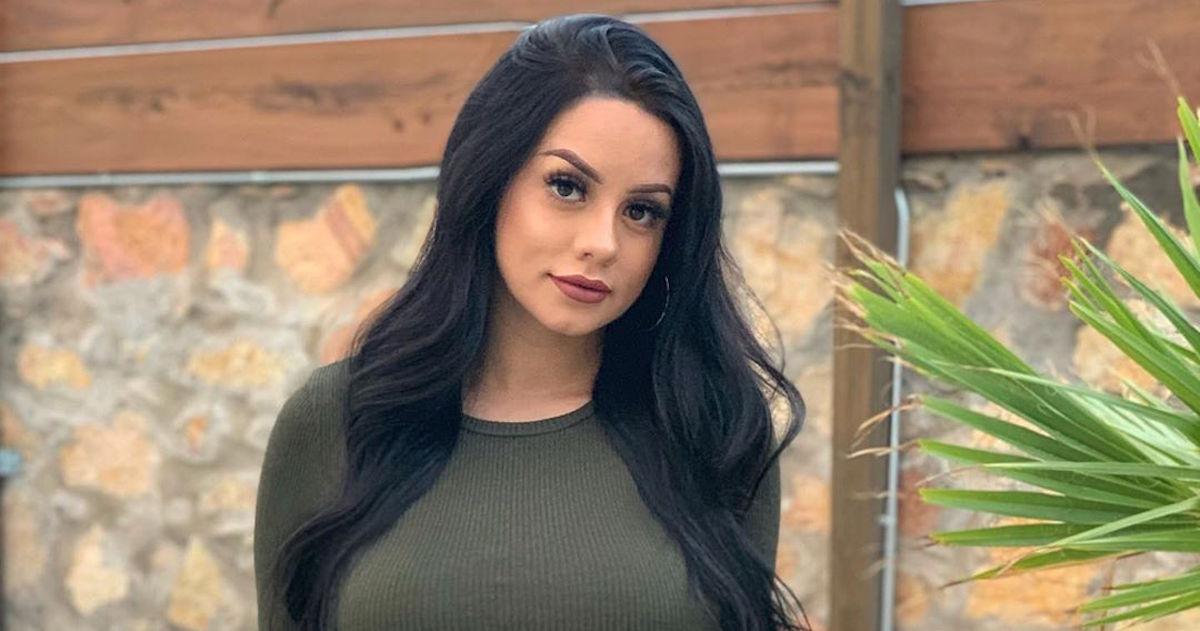 Les Do Baby! YouTuber Les Do Makeup Had Her Baby — Find Out His Name and Birth Details
Leslie Quezada aka Les Do Makeup boasts more than 775,000 YouTube subscribers to her beauty channel, and she's adding another accolade to her resumé: motherhood. She announced she was expecting her first child with boyfriend Alex 'Vlex' Galindo in June. The couple vlogged their most important baby updates, including their Grinch-themed baby shower, and their son's name announcement.
After months of anticipation (from fans and the expectant parents themselves), Les Do Makeup's baby has arrived.
Article continues below advertisement
Of course, the couple also filmed the birth of their baby, and we're breaking down their final baby vlog. Read on to find out what they named their bundle of joy, their birth story, and to see adorable pictures of their new addition.
Les Do Makeup's baby boy arrived after an intense labor.
Les Do Makeup and Alex have documented most of her pregnancy milestones on their channel, and subscribers have felt like they have been part of their journey.
The couple showed fans all the details of their Grinch-themed baby shower, which was aptly titled, "How Baby G Stole Christmas" (since their son was due on Dec. 23).
Article continues below advertisement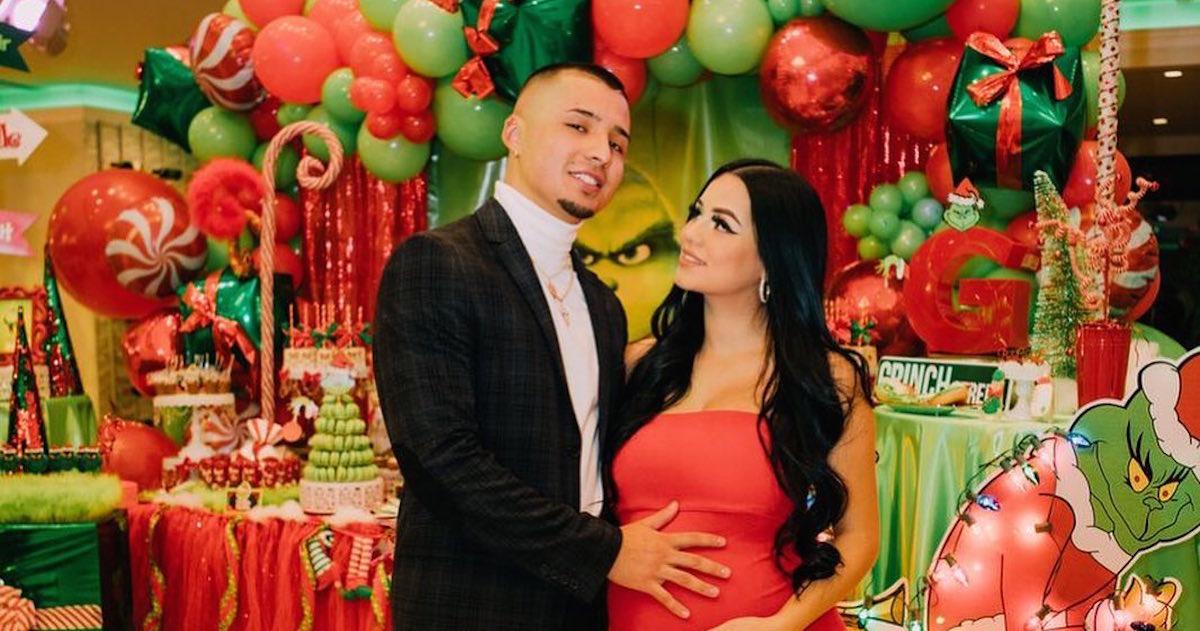 They also filmed an unboxing of some of their baby shower gifts, but their next big update came in early December. After months of uncertainty, Alex and Les revealed that they had finally come to a conclusion about what to name their baby: Gael Gianni Galindo. The only thing left to vlog about was Baby G's arrival.
On Dec. 20, the couple posted a "LABOR AND DELIVERY, BABY G" video, and they followed through on their promise to share the birth details right away.
Article continues below advertisement
In the video, the couple discussed their last-minute anxieties about parenthood and the birth room. They then filmed their hospital journey and discussed why Les was induced. She was in labor for more than a dozen hours, and her epidural had nearly worn off by the time she was ready to push. Leslie got sick from the changes in positioning ahead of the birth, which led her to be put on oxygen.
After more than a dozen hours of labor, Les and Alex welcomed Gael into the world on Dec. 16.
Article continues below advertisement
Because his parents are vloggers, Gael is already a star in his own right on each of his parents' Instagram pages.
Leslie wrote in her Instagram that her son was "perfect," while Alex wrote about being in love with his son.
You can watch Alex and Leslie's emotional baby vlog below.
Article continues below advertisement
When did Les Do Makeup start dating Alex?
Now that they're parents, it's hard to remember a time when Leslie and Alex weren't an item. Leslie detailed her romance with longtime beau Alex in a video she posted to her channel in January of 2019.
"Basically, Leslie slid in my DMs," Alex said. "We both know so."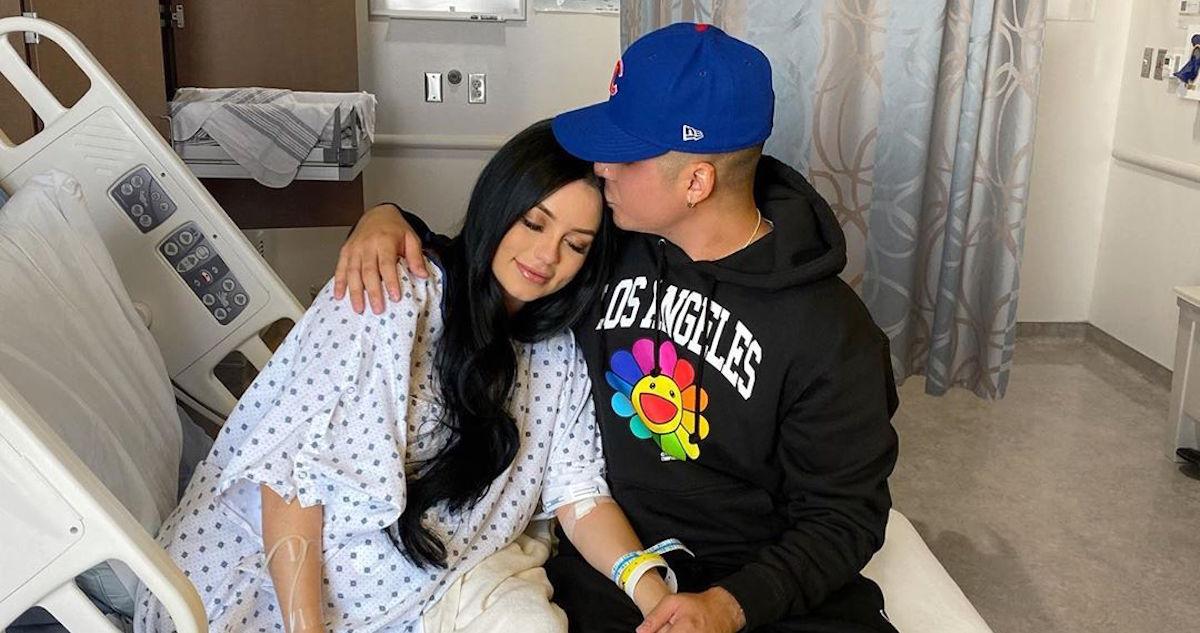 Article continues below advertisement
"Yeah, I did slid[e] in his DMs," she confirmed. She continued that one of Alex's tweets had gone viral in 2015, leading her to retweet it and follow him. But, he didn't follow her back right away, but they would like each other's photos.
She said that she hated the idea of getting rejected, so she never would DM guys she was interested in. The two eventually began messaging on Twitter, and they bonded over being from El Paso. Alex rarely went back home, and when he did he would only want to spend time with his family. Les Do Makeup was convinced that he was catfishing her.
Article continues below advertisement
When he picked her up for their first date, Leslie tried to break the ice by saying he looked like a catfish. It worked and the rest was clearly history, as they've now formed a family with baby Gael.