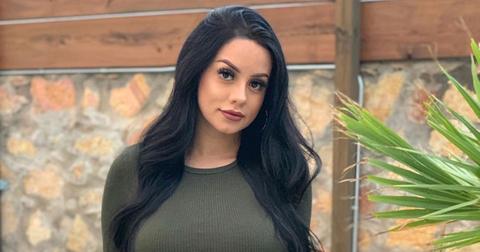 Les Do Baby! YouTuber Les Do Makeup Just Had a Christmas-Themed Baby Shower
By Shannon Raphael
Leslie Quezada aka Les Do Makeup boasts more than 675,000 YouTube subscribers to her beauty channel, and she's adding another accolade to her resumé: motherhood. She's expecting her first child with boyfriend Alex 'Vlex' Galindo, and the couple recently celebrated their upcoming bundle of joy with an over-the-top themed baby shower.
When is Les Do Makeup's baby due? We're breaking down her baby announcement, due date, and baby shower.
Les Do Makeup's baby shower and announcement:
Les Do Makeup first announced her pregnancy on Instagram back in early June, and videos about expecting, finding out the gender (it's a girl!), and telling her boyfriend the happy news soon flooded her channel. She and boyfriend Alex have documented most of her pregnancy milestones on their channel, and subscribers have felt like they have been part of their journey.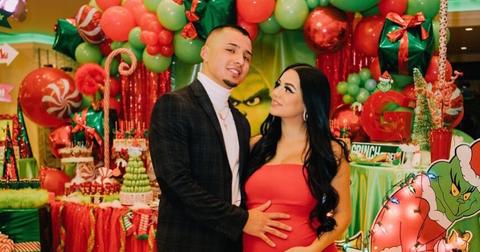 It's no surprise that the couple chose to share the adorable details of their baby shower in a video, and their theme was apropos for the upcoming holiday season. Les wore a tight red dress to go along with the theme, while Alex wore his first ever turtleneck and a black blazer.
The 'How Baby G Stole Christmas' Grinch-themed shower made even further sense when Les Do Makeup announced that her due date is right around the holidays: Dec. 23.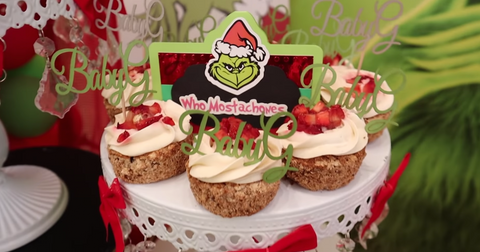 In their baby shower video, the couple discussed how they've grown since finding out they were expecting.
"I'm a changed man," Alex said. "I'm now a father."
The couple showed off the decor for their shower, from the Grinch-themed desserts to the festive red and green balloons to celebrate their daughter. At the end of the video, Les showed off a room filled with her unwrapped shower gifts and she thanked fans and her guests for giving her everything she needs for the baby.
When did Les Do Makeup start dating Alex?
Les Do Makeup detailed her romance with longtime beau Alex in a video she posted to her channel in January of 2019.
"Basically, Leslie slid in my DMs," Alex said. "We both know so."
"Yeah, I did slid[e] in his DMs," she confirmed. She continued that one of Alex's tweets had gone viral in 2015, leading her to retweet it and follow him. But, he didn't follow her back right away, but they would like each other's photos.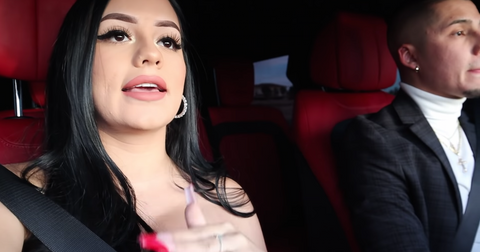 She said that she hated the idea of getting rejected, so she never would DM guys she was interested in. The two eventually began messaging on Twitter, and they bonded over being from El Paso. Alex rarely went back home, and when he did he would only want to spend time with his family. Les Do Makeup was convinced that he was catfishing her.
When he picked her up for their first date, Leslie tried to break the ice by saying he looked like a catfish. It worked and the rest was clearly history, as they're now ready to welcome a daughter together.