Who Is Les Wexner's Wife, Abigail? Inside the Former L Brands CEO's Family Life
Billionaire Les Wexner, known for being CEO of Bath & Body Works, Inc., which owns Victoria's Secret, has been married since 1993. Who is his wife?
Billionaire Les Wexner is the subject of Hulu's newest documentary, titled Victoria's Secret: Angels and Demons. The documentary explores Les' rise to billionaire status as the owner of popular brands such as Victoria's Secret, Bed, Bath & Body Works, and Abercrombie & Fitch.
Article continues below advertisement
Les' shady relationship with Jeffrey Epstein has been the subject of controversy and investigation, but his other personal relationships have been under scrutiny as well. Who is Les' wife, Abigail Wexner (née Koppel)? And do they share any children? Here's what you need to know.
Article continues below advertisement
Who is Les Wexner's wife, Abigail Koppel?
Les and Abigail wed in 1993 when he was 55, and she was 31. Their wedding announcement in The New York Times notes that Abigail is a lawyer who graduated from Barnard College with a law degree from New York University. The announcement did not indicate how the pair met, but it was the first marriage for both parties, and they have stayed together since.
Abigail is known for founding the Columbus Coalition Against Violence, and she serves on the board of multiple family-friendly organizations such as the Center for Child and Family Advocacy, the Columbus Coalition Against Family Violence, KidsOhio.org, KIPP Journey Academy, Nationwide Children's Hospital Foundation, and the Wexner Center Foundation, per Heavy. According to the Wexner Foundation website, she is currently the CEO of private investment company Whitebarn Associates.
Article continues below advertisement
Aside from her charitable contributions, Abigail Wexler is a fan of Olympic horses. Her partner, Beezie Madden, is an Olympic-medal-winning equestrian with gold, silver, and bronze medals in show jumping for team USA. HorseSport reports that together, the pair have "collaborated on producing medals at Olympic and World Equestrian Games, and have provided their team with a string of world class horses."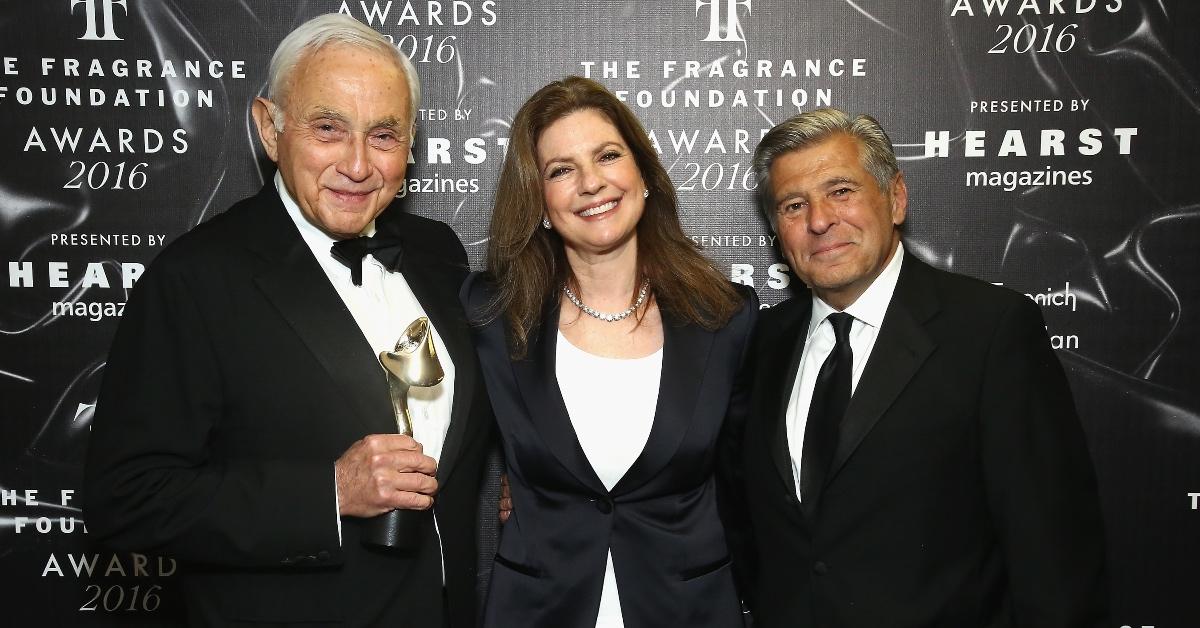 Article continues below advertisement
Horseback riding is also a favorite pastime of Abigail's children, but none have competed professionally. Mrs. Wexner even founded the event called the New Albany Classic, which was a day-long equestrian show at the Wexners' home, where riders competed for $125,000 in prize money. The event also served as a fundraiser for The Center for Family Safety and Healing. As of 2017, the New Albany Classic has been discontinued.
Les and Abigail Wexner share four kids.
The Wexners have four children: Sarah Wexner, Harry Wexner, Hannah Wexner, and David Wexner. Although the personal lives of the Wexner children are kept private, according to Reddit, a profile that appears to have been removed from the Wexner Foundation website reveals that Harry Wexner became an eighth grade language arts teacher.
For more information on Les, Abigail, and the Victoria's Secret brand, be sure to watch Victoria's Secret: Angels and Demons, now on Hulu.