Lifetime Has Already Greenlit the 'Buried in Barstow' Sequel — Here Are the Details
Lifetime Movie 'Buried in Barstow' Sequel: Lifetime has already given the greenlight to the 'Buried in Barstow' sequel. Read on for the details.
Starring Angie Harmon, Kristoffer Polaha, and George Paez, Buried in Barstow revolves around a single mother's attempts to protect her daughter and cut ties once and for all with the dubious figures defining her complicated past.
Directed by Howard Deutch, the mastermind behind Pretty in Pink, Some Kind of Wonderful, and The Great Outdoors, the drama on Lifetime offers plenty of food for thought — and a handful of unexpected scenes. When can we expect the sequel to drop?
Article continues below advertisement
Lifetime has already approved the 'Buried in Barstow' sequel.
Buried in Barstow first aired on Saturday, June 4, 2022, at 8 p.m. EST on Lifetime. The multi-dimensional characters, brilliant plot twists, and its clever exploration of the monstrous undersides of femininity helped it become an instant hit among critics and viewers alike.
Buried in Barstow stars Angie Harmon as Hazel King, the single mother unafraid to pick up a gun or dole out a punch or two. Kristoffer Polaha plays Elliot, the tall, dark, and handsome stranger Angie falls head over heels for.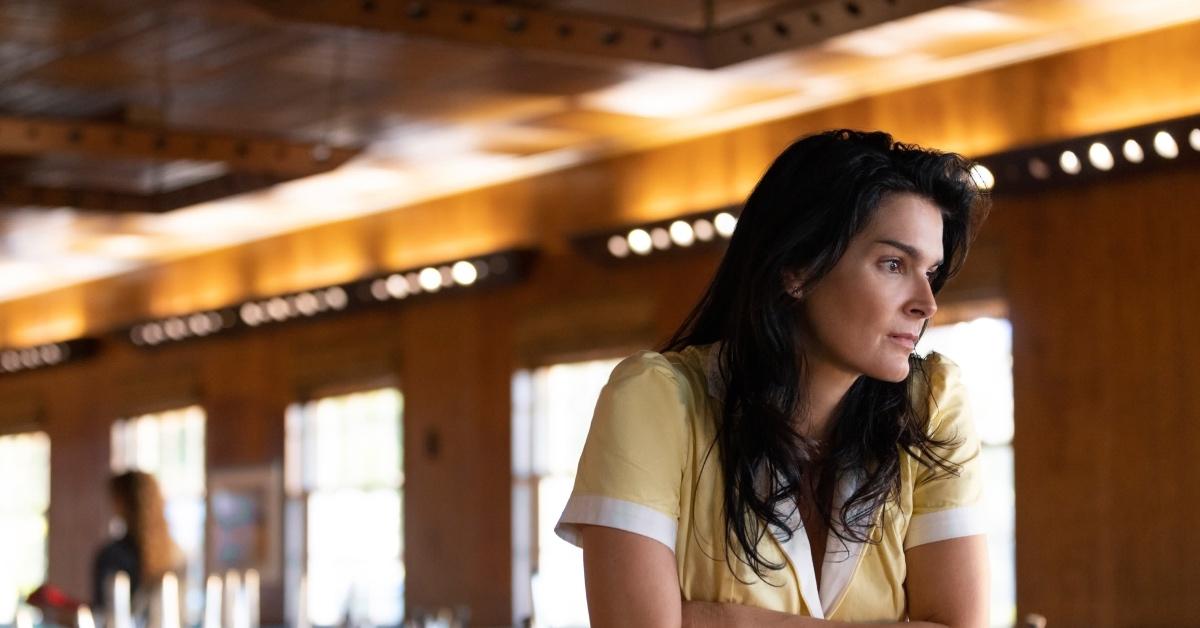 Article continues below advertisement
Hazel runs a small but profitable BBQ diner in the titular California locale. Before starting a brand new life as a diner owner, she worked as a hit woman for hire. Also, Hazel has a teenage daughter named Joy (Lauren Richards).
Hazel still gets to apply her super skills now and then. Take, for instance, a confrontation with Joy's good-for-nothing boyfriend, Travis (Timothy Granaderos), which allows Hazel to demonstrate her ability to threaten and destroy.
'Buried in Barstow' ends on a gruesome note. What can we expect to happen in the 'Buried in Barstow' sequel?
Buried in Barstow ends on a blood-chilling note, with several characters simultaneously suffering worrisome physical injuries. A badly beaten Travis emerges seemingly out of nowhere, casually inviting Joy to waltz off into the sunset with him. Joy agrees.
Elsewhere, Hazel tries to defend her long-time co-worker and good friend, Javier (George Paez). The move backfires miserably, as Hazel gets shot. Elliot comes to her rescue.
Article continues below advertisement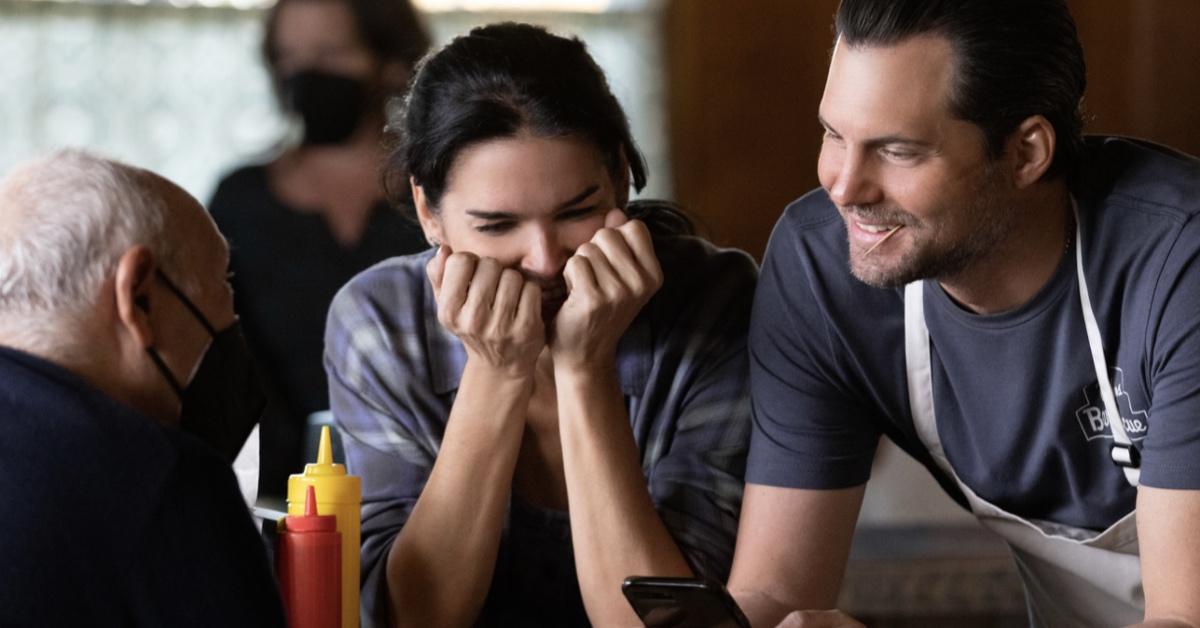 Buried in Barstow leaves the storyline open-ended — and it doesn't show what happens to Hazel after she suffers severe injuries. Simultaneously, Javier and a teenage girl get kidnapped — which might become the mystery Hazel will set out to solve in the Buried in Barstow sequel.
Article continues below advertisement
The ending of Buried in Barstow left quite the impression on fans.
"No, they can't end #BuriedInBarstow like this," tweeted @brokencrystal.
"Best Lifetime movie I've seen in a long time. And Angie Harmon is always a badass," tweeted @TVjunkie63.
"I would watch a series of this. Watching [Angie Harmon] be an assassin, a business owner, and a mom would be cool," tweeted @CorriMava.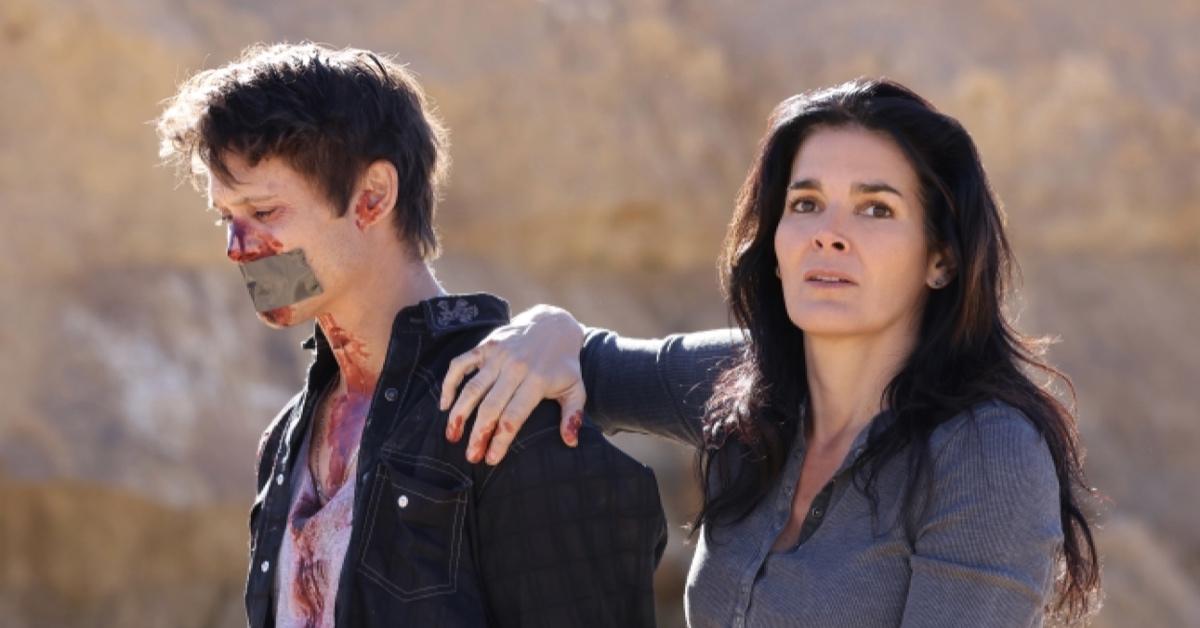 The release date of 'Buried in Barstow' has not yet been announced. What about the cast?
Buried in Barstow aired on Lifetime only recently. Further details about the sequel are hard to come by at present. According to a rumor, however, Angie Harmon is bound to resume her role as Hazel.
Fans would love to see George Paez, who plays Javier, Kristoffer Polaha, who portrays Elliot, and Lauren Richards, who appears in Joy King's role. On a side note, let's hope Joy finds a more reliable paramour by the time the Buried in Barstow rolls around.
You can stream Buried in Barstow (the first installment) now.