Lifetime's 'Sister with a Secret' Is Still "Coming Soon" Says Star Taylor Foster
Where was 'Sister with a Secret' filmed? Learn more about the Lifetime TV movie, which the cable channel seems to be holding in scheduling limbo.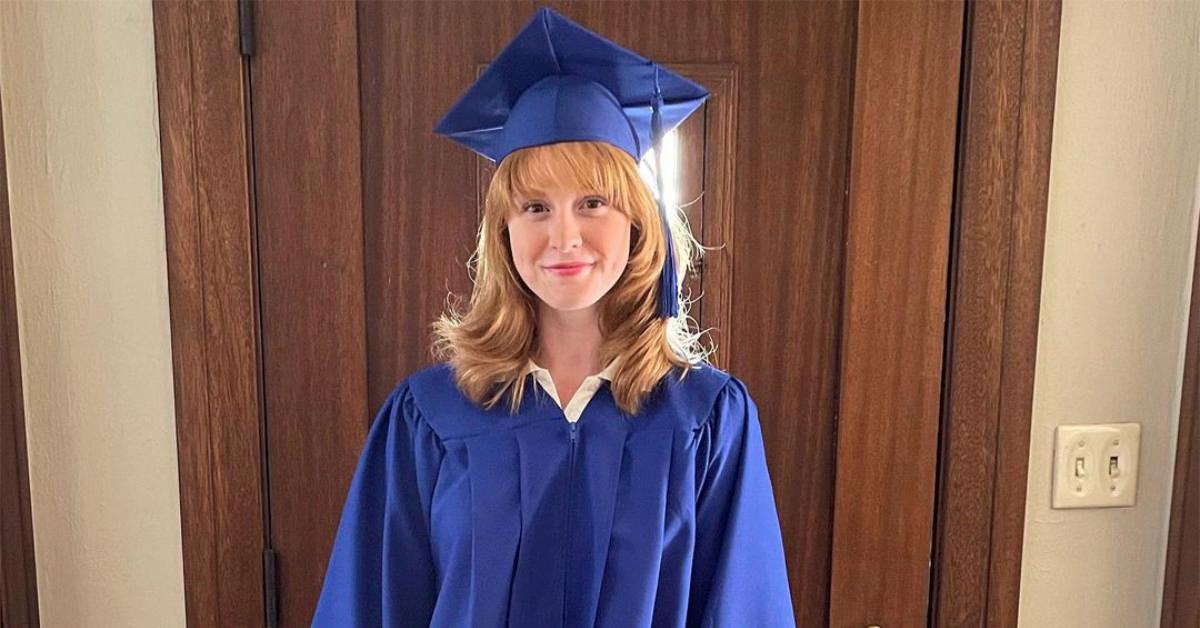 We know where Sister with a Secret was filmed, who's in the cast, and what the TV movie is about. We just don't know when exactly Sister with a Secret is airing.
Article continues below advertisement
In a press release this March, Lifetime set an April 23 airdate for Sister with a Secret. Then, the cable channel apparently rescheduled the movie for tonight, Saturday, May 28. But now it seems it's been pre-empted again, as you'll see below.
Actress Taylor Foster noted the uncertainty in her Instagram Stories yesterday, writing, "No date on this. I just checked my requests. Y'all are asking. Sorry, guys. I don't know when it comes out right now. But when I do, I will post. Just 'coming soon.'"
What is 'Sister with a Secret' about?
According to Lifetime's synopsis of the movie, Sister with a Secret starts with a mysterious disappearance: "After a teenage girl goes missing, her family must figure out her secrets in order to find out the kidnapper's identity and motive. As more evidence is revealed and a police investigation commences, the truth repeatedly distorts, leading to a shocking reveal."
Article continues below advertisement
Who's in the cast of 'Sister with a Secret'?
Aside from Taylor, the cast of Sister with a Secret (also known as My Missing Sister) includes Kelly Sullivan, Mark Famiglietti, and Grace Narducci.
Soap opera fans know Kelly as Connie Falconeri from General Hospital and Sage Newman from The Young and the Restless, but she also played Kris Hart in the Nickelodeon series Henry Danger, on which she played the titular teen's mother.
Mark starred in the '90s teen sitcom Hang Time and the 2000s drama Young Americans and appeared in Terminator 3: Rise of the Machines. More recently, he appeared in the TV shows Aquarius and Code Black.
Grace has fewer credits on her filmography, but those credits include a recurring role as Ivy Bucci on Law & Order: Special Victims Unit and guest-starring roles on FBI and 9-1-1. And Taylor is an up-and-coming actress who has appeared on the TV shows Dear White People and Criminal Minds.
Article continues below advertisement
Where was 'Sister with a Secret' filmed?
According to IMDb, the cast and crew of Sister with a Secret filmed the movie in Los Angeles.
Ben Meyerson, an actor from Speed 2: Cruise Control, Knocked Up, and Funny People, directed the movie. His other directing credits include movies with similarly ominous titles, like Kidnapped by a Classmate, Deadly Daughter Switch, and A Bride's Nightmare.
Dena Hysell-Cornejo and Isak Borg wrote Sister with a Secret after writing the scripts for the movies Ascent to Hell and Algorithm: BLISS.
How can I watch 'Sister with a Secret'?
Lifetime's webpage for Sister with a Secret says the movie will premiere on Lifetime on Saturday, May 28, at 8 p.m. ET, but Lifetime's TV schedule shows that Fifty Shades of Grey is airing at that time, so the channel is giving us mixed messages!
In any case, cable TV subscribers can watch Lifetime on their television sets or sign in with their TV provider to watch Lifetime live online. And MLive.com reports you can also stream Sister with a Secret, when it comes out, with a Philo subscription.