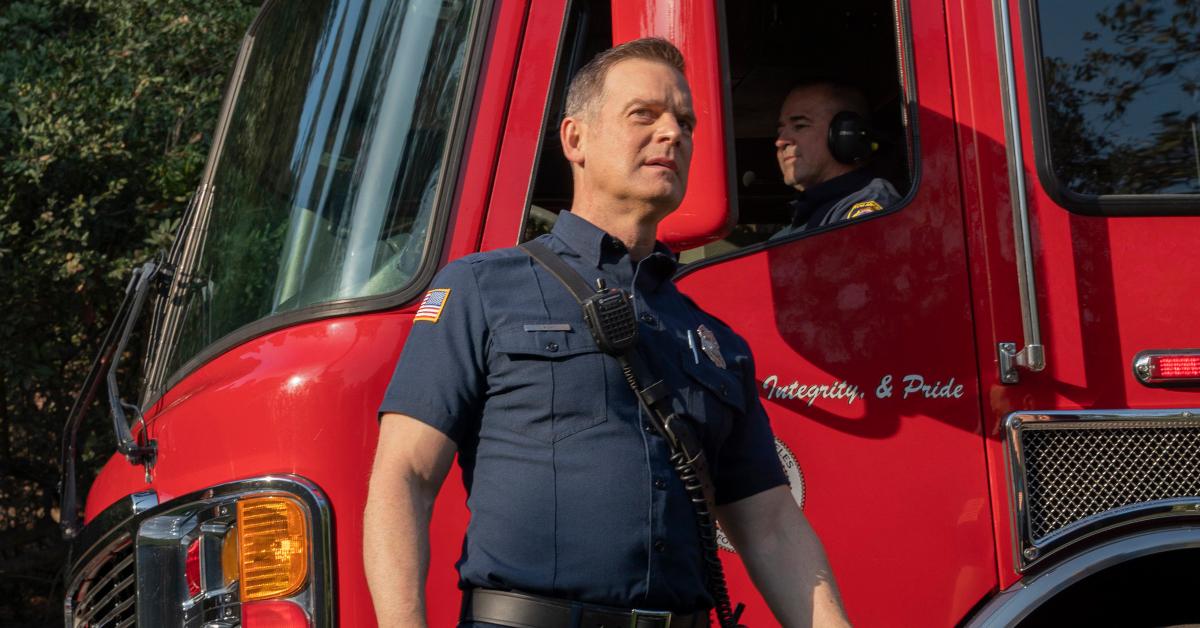 The 118 Is Coming to a Small Screen Near You Sooner Than You May Think
By Pretty Honore

Jan. 26 2022, Published 11:57 p.m. ET
A few of our favorite first responders came back for Season 3 of 9-1-1: Lone Star in early January, only weeks after the 118 saved Christmas in the midseason finale of 9-1-1.
Showrunners were previously forced to press pause on production due to the coronavirus pandemic but according to reports, Season 5 is heading to a small screen near you sooner than you think.
So, when doe 9-1-1 return? Read on for details about the Season 5B premiere.
Article continues below advertisement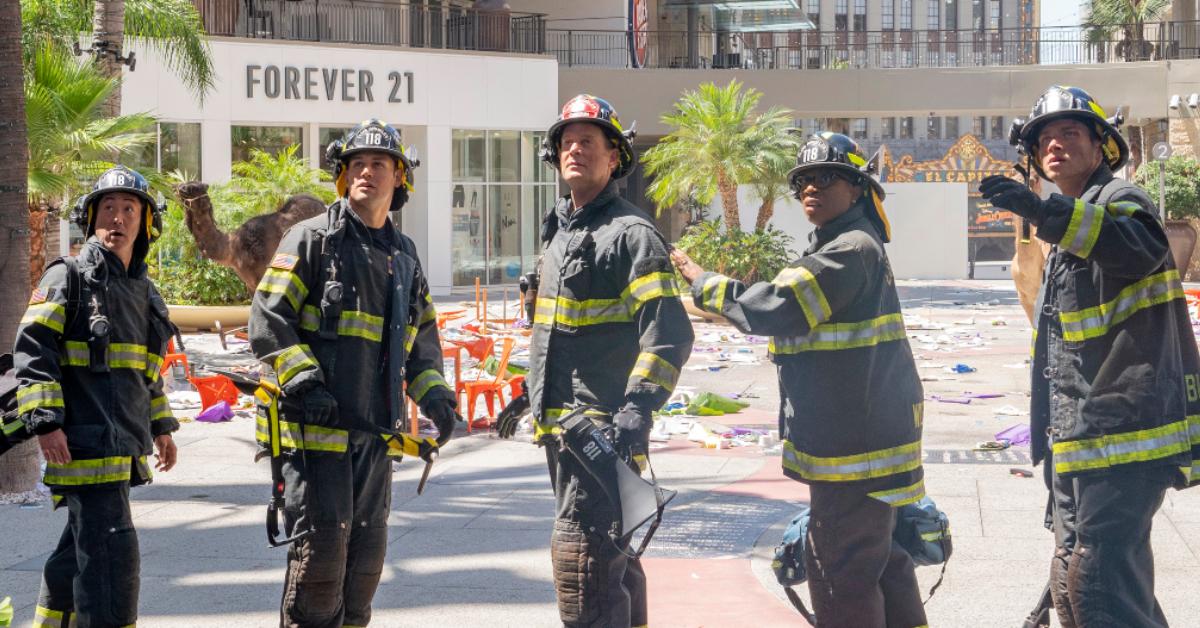 When does '9-1-1' return?
On Jan. 26, Fox announced that the spring premiere of 9-1-1 will air on Monday, March 21, after three and a half months off the air. 9-1-1: Lone Star has been airing in the 8 p.m. slot since its premiere on Jan. 3. However, come March 21, 9-1-1 will reclaim the 8 p.m. spot, pushing Lone Star to an hour later.
Though fans of 9-1-1 probably haven't loved this extended break, executive producer Tim Minear says it's worked out perfectly as he admitted to being overwhelmed by the aggressive schedule of filming two shows at once for an entire season.
Article continues below advertisement
"Just to be selfish for a moment, it's been really hard for me to do two of these [shows] every week," Tim told TV Insider back in May of 2021. "The idea that Lone Star is going to come back in January after the first 10 episodes of 9-1-1, air for 10 episodes, and then for the last eight, they'll both air on the same night, back-to-back again, allows me to not be quite stretched quite so thin."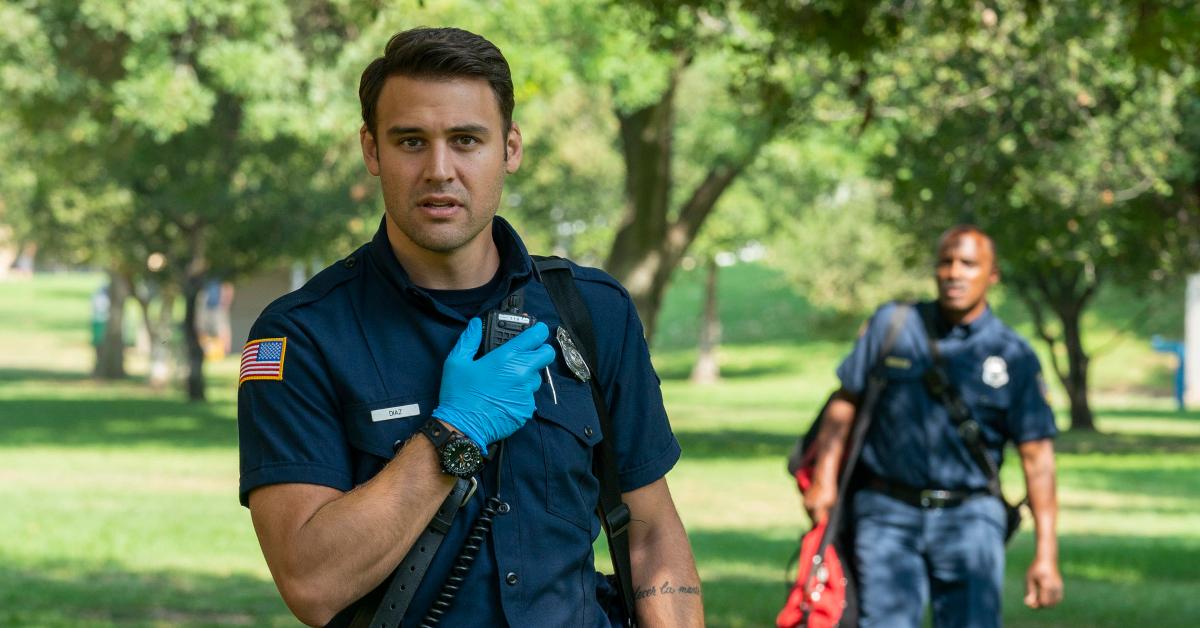 Article continues below advertisement
Though we still have a ways to go until the spring premiere, 9-1-1 cast members say that fans have plenty to look forward to. Ahead of Season 5B, Oliver Stark hinted at what we can expect in the upcoming premiere when it comes to Buck's love life.
"The finale showed him and Taylor ending on a positive note. But by the end of the first episode [of the spring premiere], they will find themselves in a widely different situation with a huge wrench thrown into their plans for happiness," the actor told Hello! Magazine.
While we're grateful for the potential spoiler, Oliver didn't mention the questions that need answers. For example, will his sister Maddie and her baby daddy Chimney (Kenneth Choi) finally return to the 118? Jennifer Love Hewitt offered an update on Instagram.
Article continues below advertisement
Jennifer Love Hewitt returns to the 118 in the midseason premiere of '9-1-1.'
Maddie gave viewers insight into the very real struggle of postpartum depression after giving birth to her baby girl, Jee-Yun. Early in Season 5, viewers saw Maddie leave town to go on maternity leave and manage her mental health. Not long after, Chimney follows.
Their fate on the show seemed unclear until January 2022, when Jennifer Love Hewitt teased a major Season 5 spoiler on Instagram. She captioned a selfie, "Oh Maddie, how I have missed you. Since you've been gone, we both have changed. But coming back together feels good. See you guys in March."
Thankfully, Maddie's presence has been confirmed, and the same can be said for Eddie Diaz (Ryan Guzman). Though Eddie put in his resignation in the midseries finale of 9-1-1, Fox confirms that we can still expect to see him come March. He won't be with the 118 however, and apparently he'll be struggling through a "rough transition" into a new job.
Tune into the Season 5B premiere of 9-1-1 on Monday, March 21 at 8 p.m. EST on Fox.