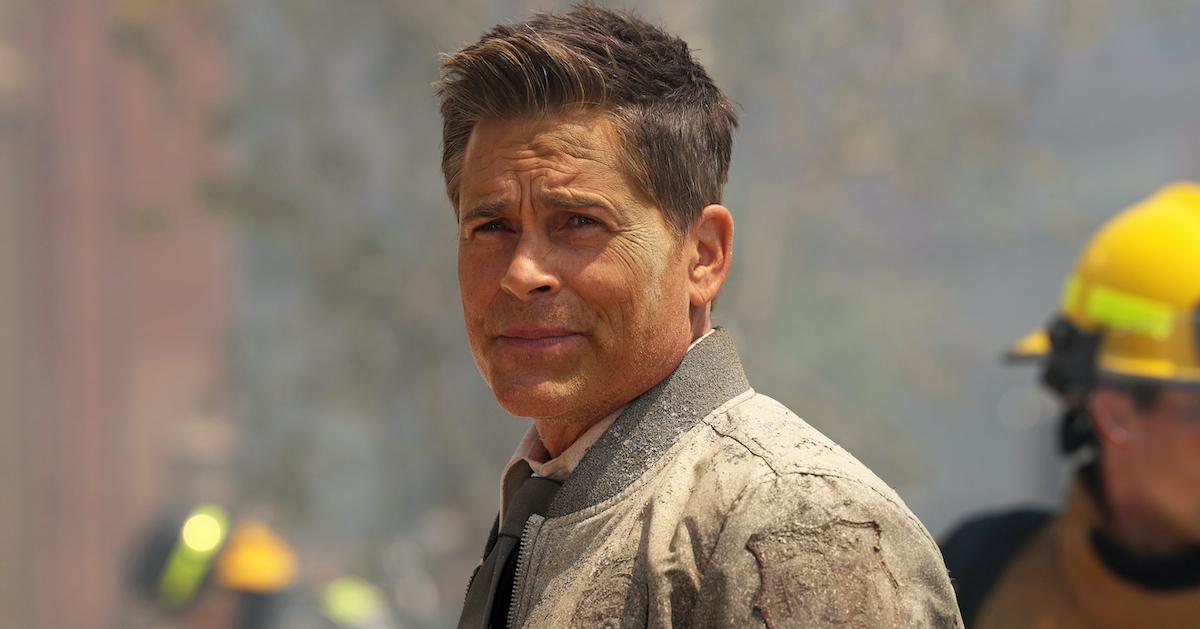 '9-1-1: Lone Star' Will Return for Season 3, But When?
By Shannon Raphael

May. 24 2021, Published 3:34 p.m. ET
Since it debuted in 2019, 9-1-1: Lone Star has featured the professional and personal lives of a fictional squad of first responders in Austin, Texas. The Fox series, which is a spin-off of the LA-based drama, 9-1-1, stars Rob Lowe as Owen Strand, a firefighter who is originally from New York.
The show also focuses on Owen co-workers, including Judd Ryder (Jim Parrack), Grace Ryder (Sierra McClain), and Tommy Vega (Gina Torres), and his son, TK Strand (Ronen Rubinstein).
Article continues below advertisement
With a star-studded cast and a plot that combines high-stakes emergencies with interpersonal drama, it's no surprise that 9-1-1: Lone Star has become a top hit for the network.
Season 2 is set to conclude with what will surely be an intense finale on May 24. Keep reading to find out all that has been revealed about the third season.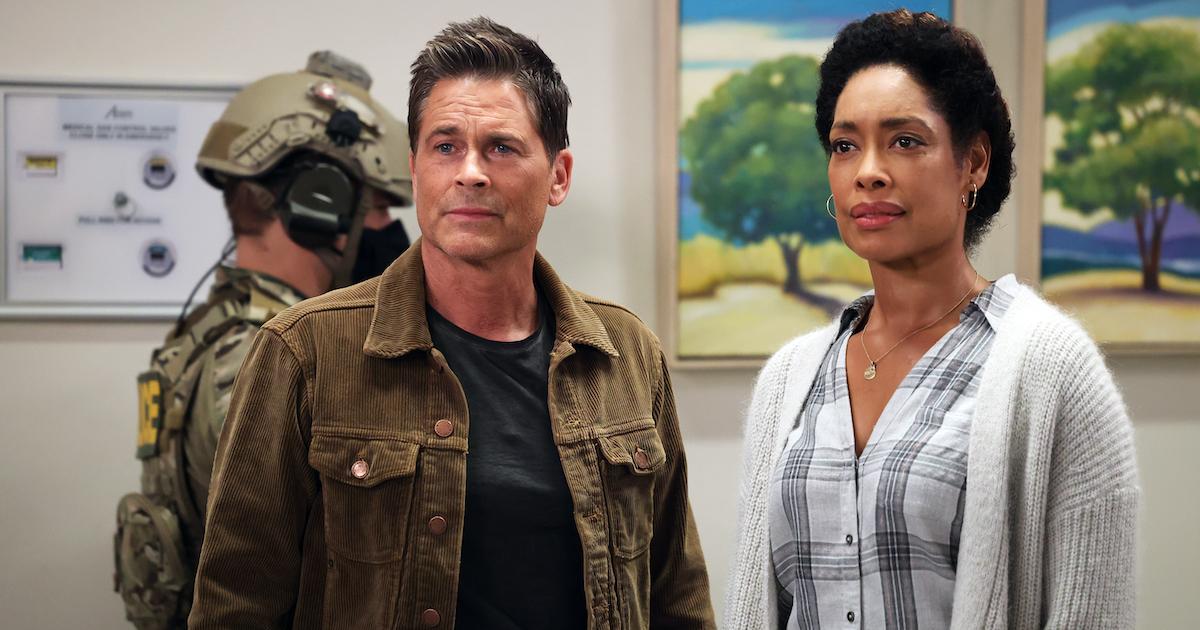 Article continues below advertisement
'9-1-1: Lone Star' was renewed ahead of the Season 2 finale.
Ahead of the Season 2 finale, Fox announced that 9-1-1: Lone Star had been renewed for a third season. At the same time, the network also renewed 9-1-1 for a fifth season.
Though fans can breathe a collective sigh of relief that the show will continue, there could be a cast shake-up on the horizon.
Because Liv Tyler (who played paramedic Michelle Blake) abruptly left after Season 1, some viewers are concerned that another major character could depart during the Season 2 finale.
None of the main cast members have shared that they are leaving the show, but they likely wouldn't do so until after the Season 2 finale airs. Though many viewers suspected that Rob Lowe could leave, since his character has been going through some health and work turmoil, he did share the Season 3 renewal news on his Instagram and Twitter feeds.
Rob is also an co-executive producer for the series, and his son, John Owen Lowe, is a writer on the drama as well.
Article continues below advertisement
When does '9-1-1: Lone Star' return?
Though many shows in the 2020-2021 season had delayed premiere dates due to the ongoing COVID-19 pandemic, 9-1-1: Lone Star managed to stay on schedule.
The first two installments of the drama debuted midseason, in January of 2019 and 2020, respectively. Fox hasn't confirmed an exact premiere date for the show, but viewers can expect that it will premiere in January of 2022.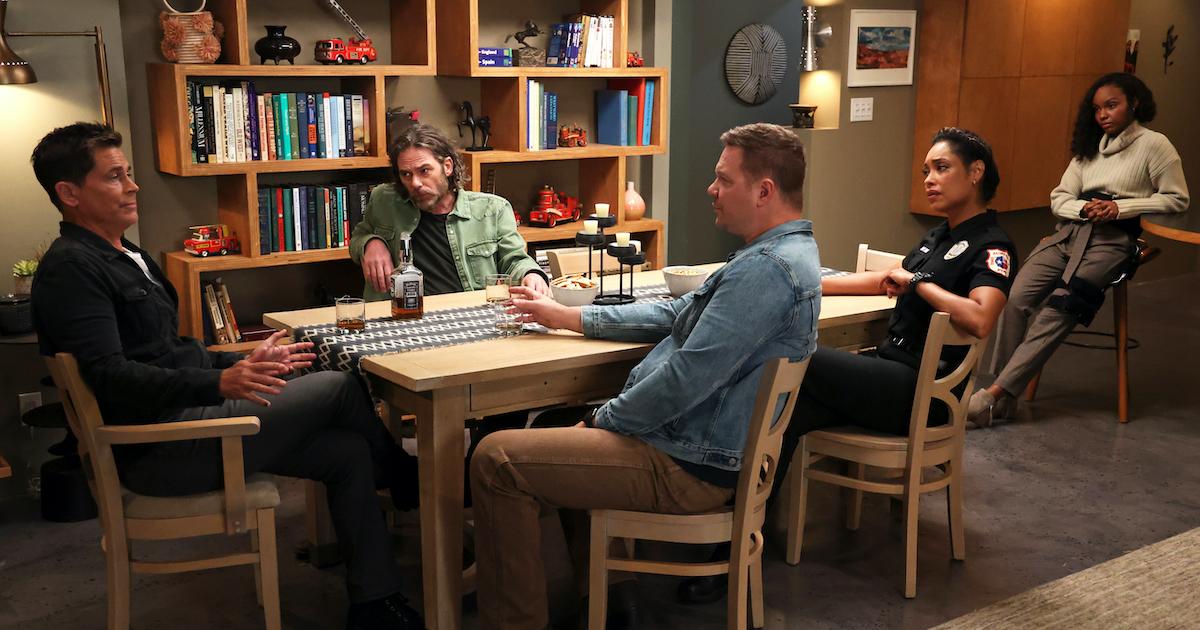 Article continues below advertisement
The network did not share how many episodes there will be in Season 3. There were 10 episodes in the first season of 9-1-1: Lone Star, while that number was increased to 14 episodes for Season 2.
Fox did tease that there will be a crossover event for 9-1-1 and 9-1-1: Lone Star in 2022. Further details about this special have not yet been revealed, so it's unclear what event will precipitate the meeting between the L.A. squad and the Austin team.
It won't be the first time that the casts from the two 9-1-1 universe shows connected, however. The L.A. firefighters from 9-1-1 assisted the Austin team with a serious wind fire in a crossover event that aired in February of 2021.
9-1-1: Lone Star airs on Mondays at 9 p.m. ET on Fox. Viewers can catch up on past episodes on Hulu.