Does Lil Tjay Have a Girlfriend? Inside the Rapper's Current Situation
Rapper Lil Tjay went into emergency surgery after being shot in June 2022. Here's what we know about the rapper's girlfriend, Lala Baptiste.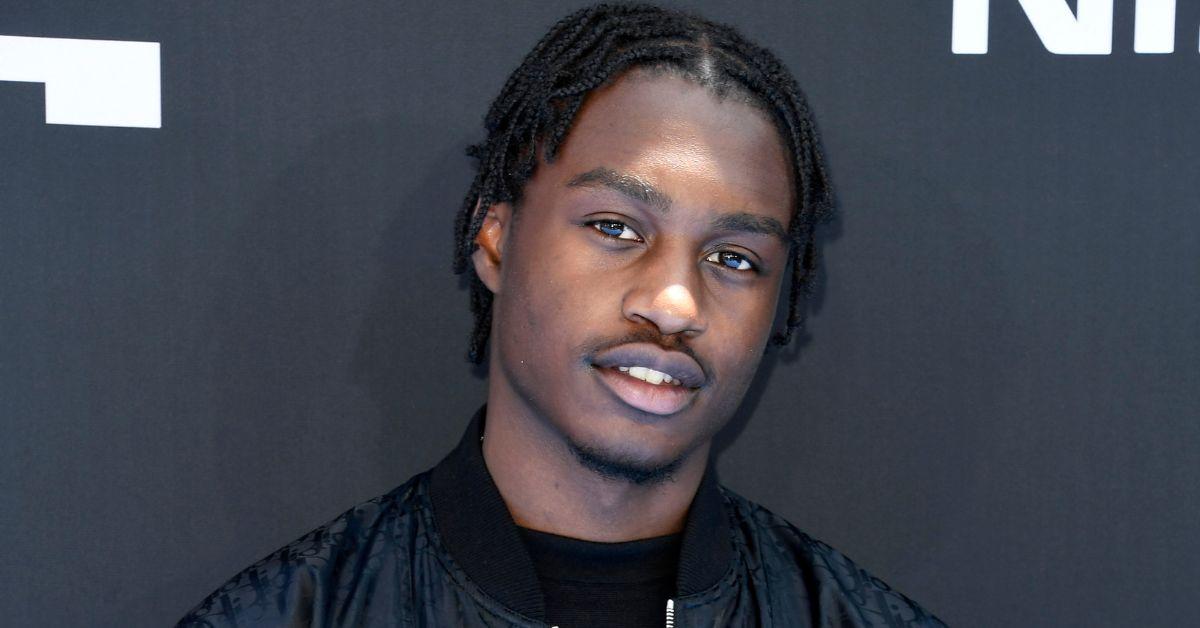 New York-based rapper Lil Tjay, best known for his 2018 hit single "Resume," was taken into emergency surgery on Wednesday, June 22, 2022. The artist, whose real name is Tionne Merritt, was one of two victims shot at the Promenade shopping center at around 12:05 am in Edgewater, New Jersey.
Article continues below advertisement
According to TMZ, officials haven't disclosed the extent of Lil Tjay's injuries. However, police discovered the shooting occurred at two locations — a nearby Exxon and a Chipotle restaurant.
Following the news of his shooting, many of Lil Tjay's fans took to social media to express their well-wishes for the Bronx native. Additionally, some have inquired about his love life and whether he's a family man. Here's the scoop on Lil Tjay's girlfriend and whether they were together at the time of his shooting.
Article continues below advertisement
Who is Lil Tjay's girlfriend?
Lil Tjay's girlfriend is a model named Lala Baptiste. Lala is originally from Atlanta, Georgia, and rose to fame on Instagram as @lalatheislandgal. She mostly posts her campaigns and outfit photos but recently utilized YouTube and TikTok to share details about her personal life.
Article continues below advertisement
Fans began suspecting she and Lil Tjay connected after she played his love interest in a music video for his song with Pop Smoke, "Mood Swings." In 2020, Lala shared with her 380,000 YouTube subscribers that she had a new man in her life. However, she wasn't ready to disclose who the mystery man was or how they got together. Nonetheless, Lil Tjay began popping up on Lala's Instagram Lives, seemingly confirming they were an item.
Article continues below advertisement
Before Lala, Tjay dated a fellow rapper Rubi Rose. Rubi and Lala were best friends then, and Lala reportedly helped her snag a date with him. But, after they argued on his 19th birthday, Tjay began spending time with Lala instead of Rubi. Once she witnessed them on Instagram, Rubi addressed the alleged backstabbing on Twitter.
"When a b---h backstab [sic] her friend, her favorite thing to say is they were never really friends," Rubi tweeted in Oct. 2020.
Despite the fallout with Rubi, Lala and Tjay seemed happy for a year. In March 2021, fans noticed Lala and Tjay no longer followed each other on social media and thought they had broken up. The model eventually addressed the issue on Instagram Live and told commenters to "stay in their lane." While Lala didn't say if she and Tjay were still together, she said any problems they were going through weren't her fault.
Article continues below advertisement
Does Lil Tjay have any kids?
Following her Live, Tjay and Lala seemingly have been in an on-again, off-again relationship. In March 2022, though, YouTuber Kiara Shanay shared that Lala became "fed up" with Tjay's infidelity after another influencer, Legendary Rella, stated she started dating him at the same time Lala did. Rella disclosed the relationship by posting a photo of her legs on Tjay's chest on Instagram. She then stated she and Lala have "the same daddy" in the caption, seemingly talking about Tjay.
Article continues below advertisement
Although Rella referred to him as her "daddy," Tjay isn't actually a father. The 22-year-old rapper has no kids and said his primary focus is his music. In an interview with Pitchfork, Tjay said he wanted to accomplish multiple tasks before reaching his late twenties.
"My whole life, I wanted something more," he shared in Jan. 2019. "I didn't get here just to be broke at 28. I have plans: vocal lessons, dance lessons, on some Usher sh*t."