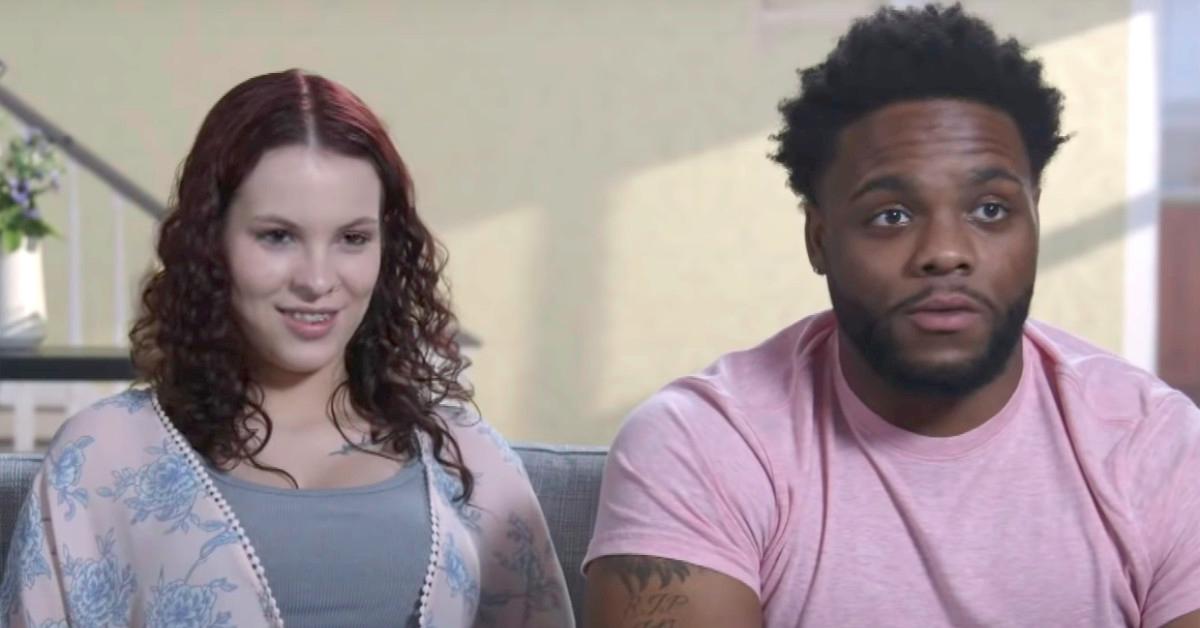 Lilly Bennett and Her Boyfriend Celebrated Christmas With Their Newborn Baby
Young mom Lilly Bennett is back on Unexpected — and with a new baby daddy in tow. As the docuseries' fourth season continues on TLC, viewers "will be reintroduced to Lilly, who is pregnant with her second child, and meet her boyfriend Lawrence, who is hoping to take their relationship to the next level."
Article continues below advertisement
Lilly, who was featured in Season 1, is one of three returning Unexpected alums coming back for Season 4, the other two being Tyra and Alex.
And — spoiler alert! — Lilly recently gave birth to her and Lawrence's baby. She was already a mother, of course: She and ex James Kennedy welcomed daughter Aailyah in 2017.
Lilly Bennett's second baby daddy is still in the picture.
According to Starcasm, Lawrence is a high school graduate and athlete whom Lilly has been dating for about two years.
Lilly announced her pregnancy on Instagram in May 2020, sharing a video of herself and Lawrence pulling a blue balloon out of a gift bag. "Extremely excited to announce our son coming [in] November 2020!"
Article continues below advertisement
Right on time, the couple's bundle of joy arrived on Nov. 21. "Welcome to the world, Lawrence Charles Bishop IV," Lilly wrote on Instagram, alongside a slideshow of photos of the happy occasion. "8 lb. 5 oz., 20 1/2 inches long. Born Nov. 21, 1:51 p.m."
Article continues below advertisement
In the weeks since, the reality star has been posting other pics of her and Lawrence's burgeoning family — including one of all four of them decked out in matching red plaid pajamas on Christmas Day. "Merry Christmas from our family to yours," she wrote the caption to that Instagram post.
Article continues below advertisement
Lilly and Aaliyah's father barely survived a car wreck while she was pregnant.
In a 2017 interview with Newsday, Lilly said she and Aaliyah's father, former high school classmate James Kennedy, had gotten into a car crash early in her pregnancy and only two weeks after they bought their car — and that they narrowly escaped with their lives.
"Early in my pregnancy I got into a car accident and I thought I lost the baby," the then-17-year-old said. "We were going to pick up my cousin, my baby's godmother, when we had a head-on [collision] with a big truck, right in front of the meeting house in Aquebogue [N.Y.]. The way it happened, we maybe even should have been dead. And I knew God was protecting this baby. Something was there. Something really saved us."
Article continues below advertisement
Lilly also told the newspaper that Aaliyah "saved" her.
"I was truly going down a bad road before I got pregnant — hanging out with the wrong people, being pretty depressed," she explained. "When I got pregnant I knew I had to turn everything around, grow up. My life is not just my life anymore — I'm living for my daughter. If I didn't have my daughter, I would probably be doing not-great things right now."
Unexpected airs on Sundays at 10 p.m. EST on TLC, with the digital companion series Baby Bumps available on TLC GO.