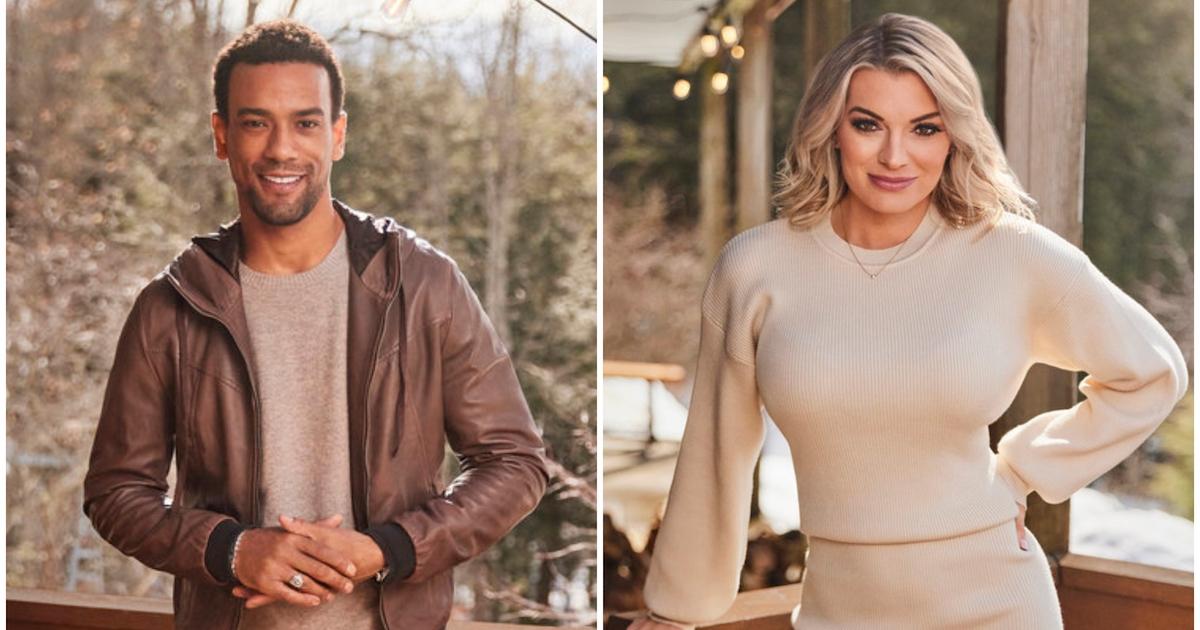 Lindsay Hubbard and Jason Cameron Are Heating Up on 'Winter House' — Are They Still Together?
Though romance is in the air on the debut season of Winter House, things between a few of the pairings have already gotten quite messy — and the 17-day trip is far from over.
During the Nov. 17 episode, Andrea Denver and Paige DeSorbo didn't see eye to eye about where things were going after the show. The other Day 1 pairing, Austen Kroll and Ciara Miller, had a bit of a disagreement once the Southern Charm star had a strong reaction to Julia McGuire's relationship inquiries.
Article continues below advertisement
Meanwhile, Jason Cameron and Lindsay Hubbard continued to steadily build a strong foundation in their own burgeoning romance.
The two connected romantically on the Nov. 10 episode of the Bravo spin-off series, and newly-minted reality star Jason is fully focused on Lindsay.
Article continues below advertisement
Viewers have seen the Hubb House creator deal with her fair share of relationship hardships during her five seasons on Summer House, and many want to see her find lasting love with someone loyal (who is also willing to occasionally make her a sandwich).
While Lindsay and Jason are in, arguably, the best place in their relationship out of the new couples on Winter House, are they still together?
Are Lindsay Hubbard and Jason Cameron still together after 'Winter House'?
After Jason and Lindsay shared a kiss on the Nov. 10 episode, they quickly expressed their loyalty to one another. They've since stayed in the same bed, taken a shower together, and shared how attracted they are to each other in their separate confessionals.
Since Lindsay has often expressed that her love language is food, and Jason's cooking skills have been front and center on the show, it looks to fans like the two could be a match made in heaven.
Article continues below advertisement
In an interview with Entertainment Tonight in October 2021, Lindsay confirmed that she did date the model/non-profit worker after the show, once the two returned to New York City.
"I was personally shocked that I met Jason," Lindsay shared with ET. "I did not ever expect to go into that situation ever. I just thought I was going to go, like, hang out in the snow with my friends, and I did not expect to meet somebody in the process whatsoever. So I think that was probably the most shocking for me, is actually finding a guy and it being this beautiful, amazing, nice guy at that."
Article continues below advertisement
She admitted that she began to notice Jason romantically after he offered her a burger.
"He was all of a sudden there for me and I was like, 'Whoa, where did this guy come from?'" Lindsay explained.
Though Jason and Lindsay did continue their bond outside of the Bravo series, she has since stated that she is single. The Summer House staple is now linked to her former fling and current best friend, Carl Radke.
Lindsay Hubbard is currently sparking romance rumors with her 'Summer House' co-star, Carl Radke.
During an appearance on Watch What Happens Live to promote Winter House in November 2021, Lindsay addressed the speculation that she was back in a romantic entanglement with her longtime Summer House co-star, Carl Radke.
Leading up to her time as a guest on the late night talk show, Lindsay and Carl were spotted engaging in some PDA around New York City. When asked directly about whether she was officially dating Carl, Lindsay noted that the two were still "best friends."
Article continues below advertisement
"We hang out together, I think a lot of people don't necessarily know that we live in the same building, so we do a lot of things together," she added. "I'm single..."
When host Andy Cohen asked if Lindsay and Carl were "friends with benefits," the reality star laughed before she responded, "No."
While Winter House fans may be disappointed that Jason and Lindsay didn't last for long after their Vermont trip ended, the blonde beauty only has positive things to say about the model (which is a good sign, considering she blocked Austen Kroll on Instagram after his own recent WWHL appearance).
Winter House airs on Wednesdays at 9 p.m. ET on Bravo.