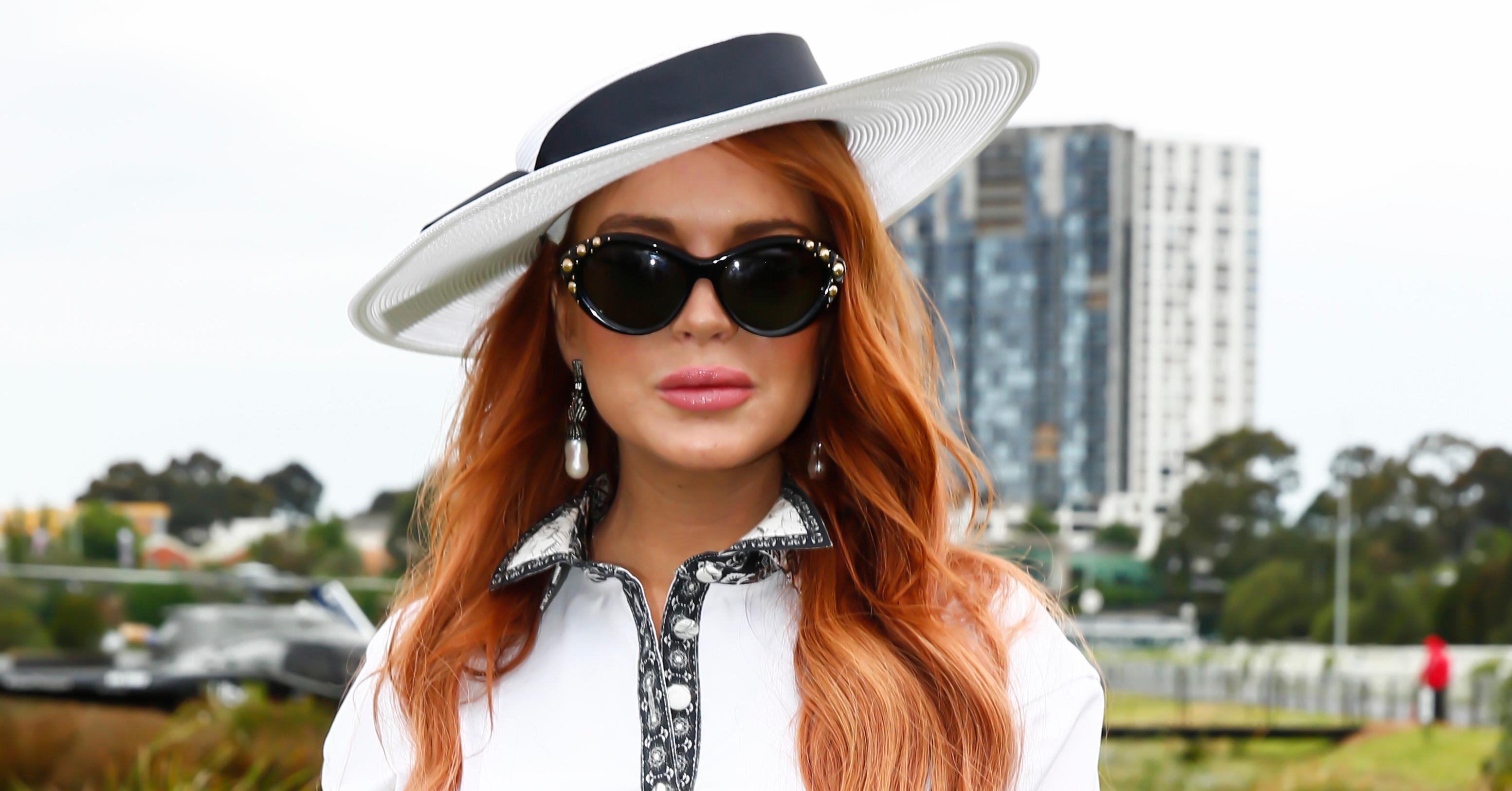 Lindsay Lohan Might Have a New Boyfriend
By Sara Belcher

Feb. 7 2020, Updated 1:54 p.m. ET
Former Freaky Friday star Lindsay Lohan has been keeping pretty low-key lately. She moved to Dubai and has since opened her own resort in Mykonos, keeping her busy, but apparently not too busy to show off her new man.
Apparently, Lindsay has a new boyfriend. Here's what we know about their relationship so far.
Article continues below advertisement
She shared a group shot to Instagram.
Lindsay shared a group shot to Instagram early in the morning on Feb. 7. In the photo, she's posing with members of the band Bastillea man in a black jacket, Bastille drummer Chris "Woody" Wood, Lindsay's sister Aliana, and Bastille lead singer Dan Smith.
"@aliana lovely night with sister and my boyfriend bader❤️ such a magical night 🌃" she originally captioned the post. People immediately began commenting, asking who her boyfriend was in the photo.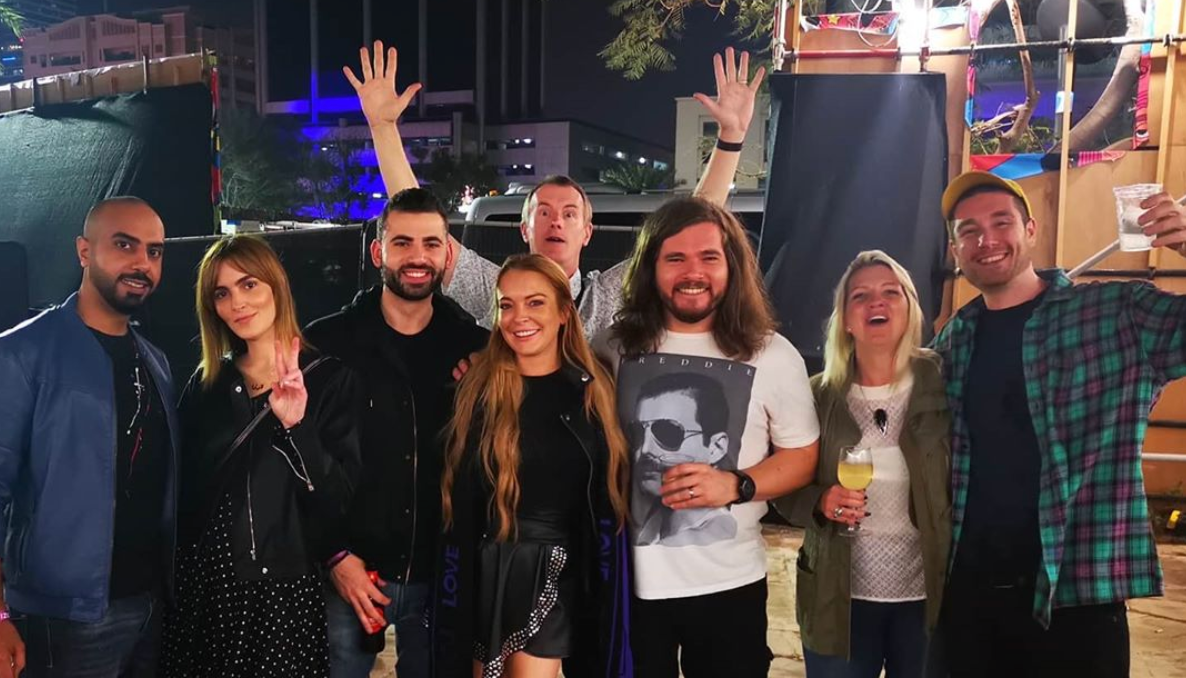 Article continues below advertisement
While Lindsay never directly addressed the questions, it's speculated her new beau is the man in the black jacket next to her.
"Who is the boyfriend?" one follower commented, with another replying, "the guy with the black [jacket]."
It wasn't long, though, before Lindsay changed the caption, replacing it with the "😄" emoji.
"Why'd you delete the caption thought it was really heart warming," another follower commented.
Lindsay didn't tag her boyfriend in the photo, but according to People, his name is Bader Shammas. Not much else is known about him since all his social media profiles are private.
Whoever he is, it looks like Lindsay wants to keep this relationship as far from the public eye as possible.
Article continues below advertisement
Previously, Lindsay was linked to the Prince of Saudi Arabia.
In 2019, it was rumored that Lindsay was linked to the crown prince of Saudi Arabia, Mohammad bin Salman, according to Page Six. The pair met at a Formula One Grand Prix race, but it was then rumored he was flying her out to visit him on private jets and a real relationship was blossoming. Not much else was heard about their potential connection.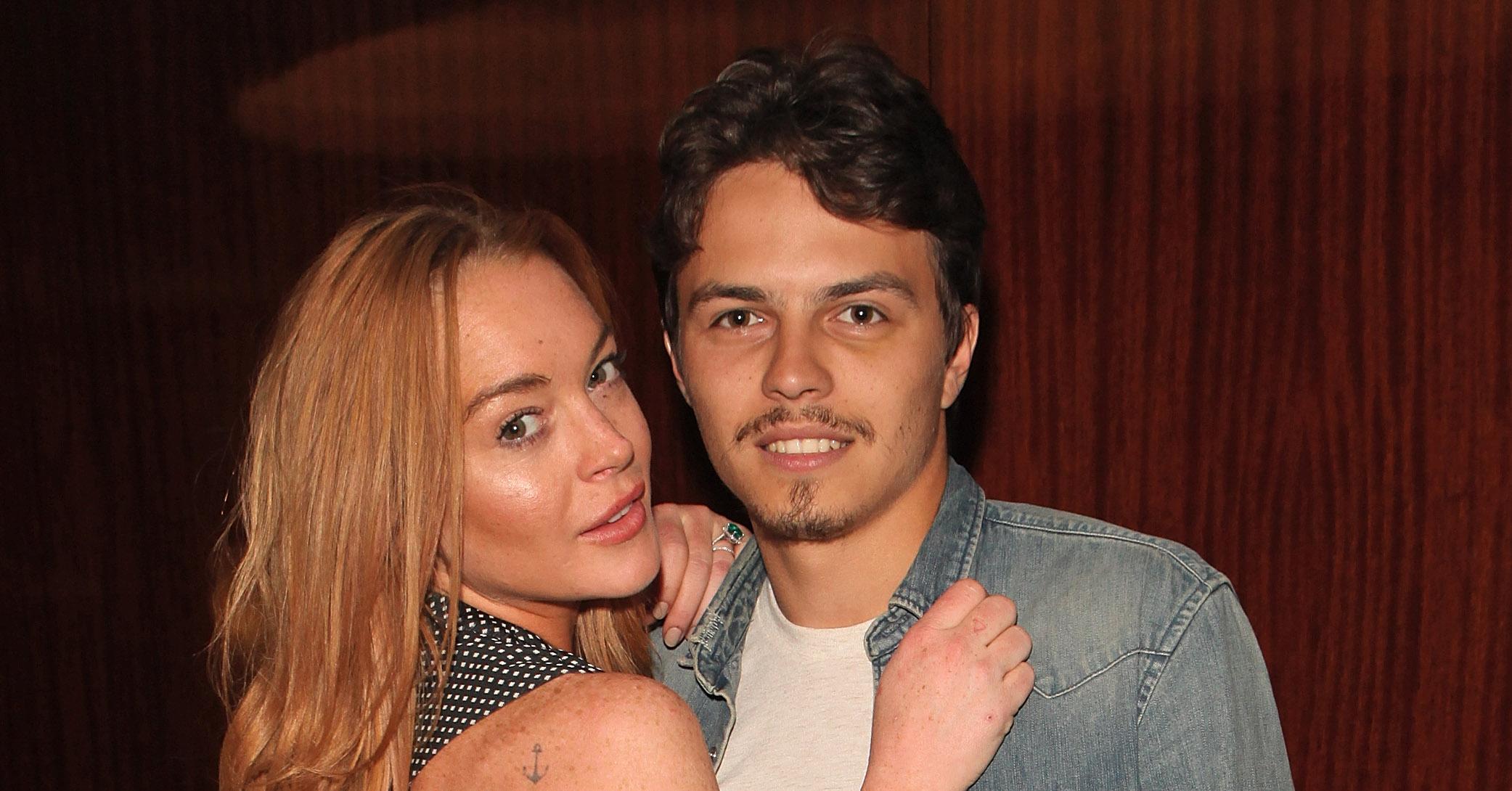 Article continues below advertisement
Before that, she was engaged to a Russian business tycoon.
Lindsay entered a whirlwind and toxic relationship with Egor Tarabasov in 2016. Egor was the heir to a huge business empire overseas.
After only six months of dating, they were apparently engaged, only for it to turn sour fast. Lindsay shared and then deleted a series of Instagram posts about how her fiance was cheating on her. This included a video of Egor dancing with socialite Dasha Pashevkina, where she referred to the fashion designer as a "hooker."
"Wow thanks #fiance with Russian hooker . . . First time in my life, bare with [me], he cheated on me with hooker," she said, according to Page Six. 
Not long after that, she tweeted out a video suggesting she was pregnant with his child. The video was titled "Lindsay Lohan labour pains trailer — I am pregnant!!"
Egor denied all of her claims while on a Russian TV show. Lindsay later deleted all of these posts, and the pair understandably split for good.