Lindsay Lohan Is Engaged to Her Boyfriend of Two Years, Bader Shammas
Lindsay Lohan posted an Instagram photo confirming her engagement to her boyfriend of two years, Bader Shammas. Who is Bader? Here's what we know.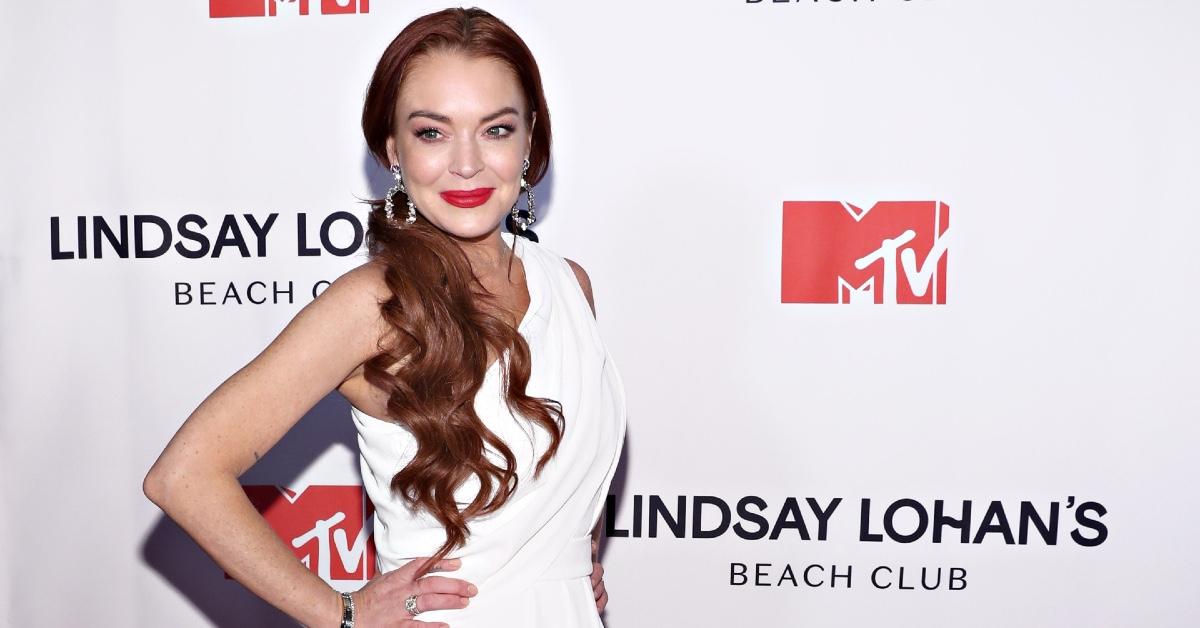 Article continues below advertisement
Career-wise, Lindsay is making a comeback and it looks like she is also thriving when it comes to her personal life.
In fact, Lindsay surprised fans when she announced she is engaged to longtime boyfriend Bader Shammas. Here's everything we know about her future hubby.
Lindsay first hinted about her new boyfriend in February 2020.
Lindsay went Instagram official with Bader, who was relatively unknown at the time, on Feb. 7, 2020. In the photo, she's posing with a man in a black jacket, Bastille drummer Chris "Woody" Wood, Lindsay's sister Aliana, and Bastille lead singer Dan Smith.
"@aliana lovely night with sister and my boyfriend bader❤️ such a magical night 🌃" she originally captioned the post. People immediately began commenting, asking who her boyfriend was in the photo.
Article continues below advertisement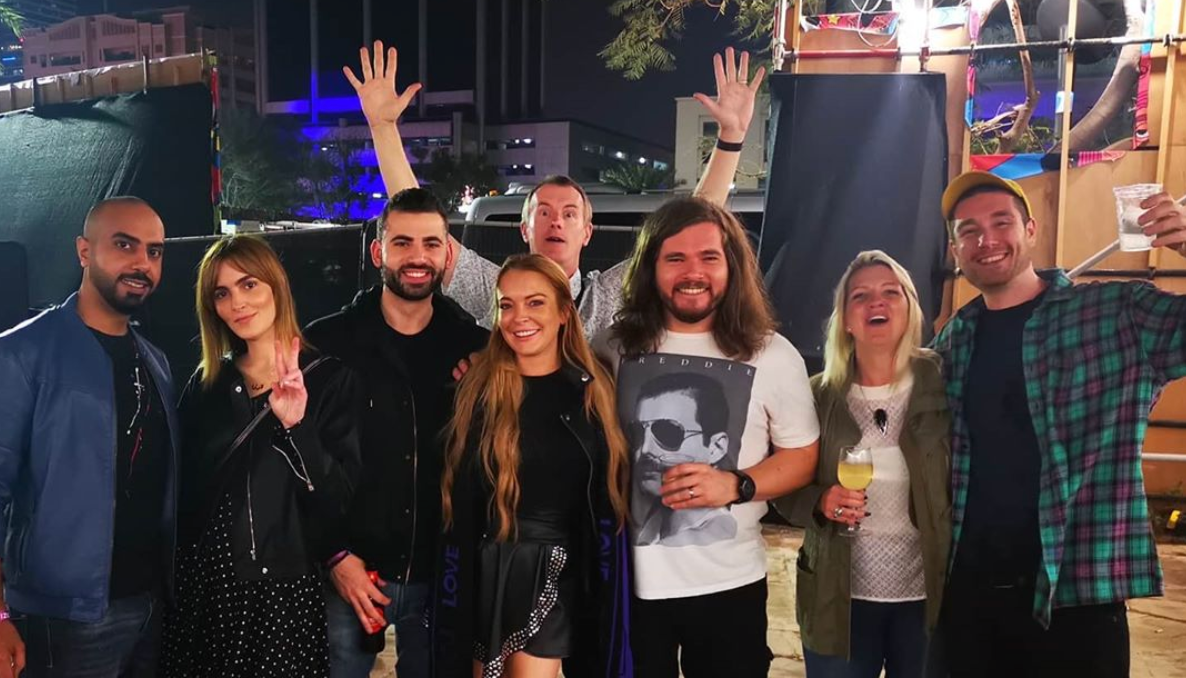 While Lindsay never directly addressed the questions, her new beau is the man in the black jacket next to her. It wasn't long, though, before Lindsay changed the caption, replacing it with the "😄" emoji.
Lindsay also qdidn't tag her boyfriend in the photo, but according to People, Bader is the Assistant Vice President at Credit Suisse, a global banking and financial services firm.
Article continues below advertisement
Lindsay confirmed her engagement to Bader with another heartwarming Instagram post.
In a sweet Instagram post on Nov. 28, 2021, featuring both Lindsay and her fiancé gazing adoringly at one another, she writes, "My love. My life. My family. My future. @bader.shammas."
She also tags famed jeweler Harry Winston and flashes a magnificent engagement ring.
Article continues below advertisement
Before Bader, Lindsay was engaged to a Russian business tycoon.
Lindsay entered a whirlwind and toxic relationship with Egor Tarabasov in 2016. Egor was the heir to a huge business empire overseas.
After only six months of dating, they were apparently engaged, only for it to turn sour fast. Lindsay shared and then deleted a series of Instagram posts about how her fiance was cheating on her.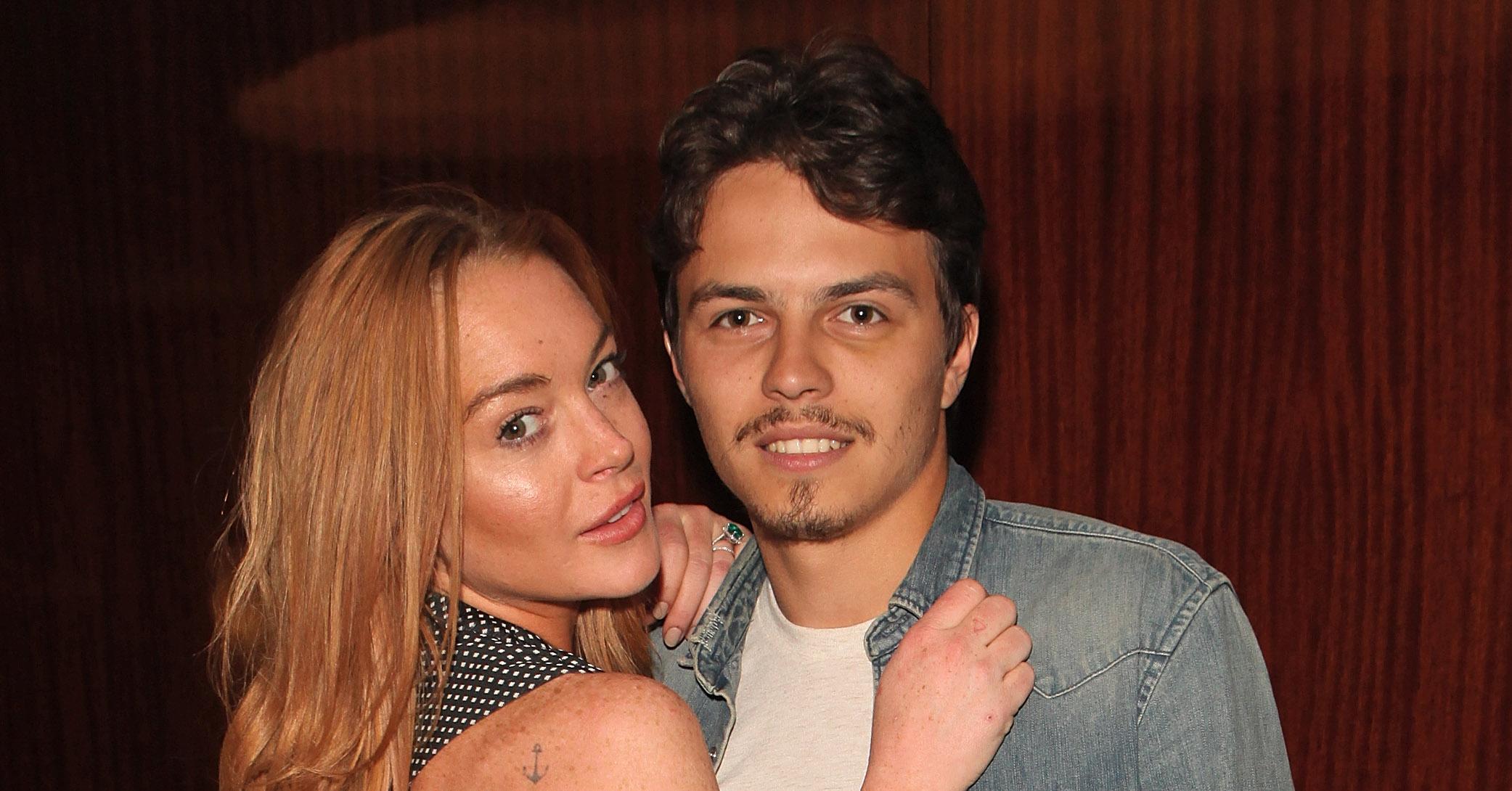 Article continues below advertisement
This included a video of Egor dancing with socialite Dasha Pashevkina, where she referred to the fashion designer as a "hooker."
"Wow thanks #fiance with Russian hooker . . . First time in my life, bare with [me], he cheated on me with hooker," she said, according to Page Six.
Not long after that, she tweeted out a video suggesting she was pregnant with his child. The video was titled "Lindsay Lohan labour pains trailer — I am pregnant!!"
Egor denied all of her claims while on a Russian TV show. Lindsay later deleted all of these posts, and the pair understandably split for good.
Thankfully, it seems like Lindsay has finally entered a healthy, happy relationship with someone who cares about her a lot. Congratulations to the happy couple!
There is no word on when the wedding will be held (or where), but rest assured, fans are elated for Lindsay.