With the Live Action Remake of 'Hercules' on the Horizon, Who's Playing Who?
The classic Disney film 'Hercules' is getting a live action remake and, while the cast hasn't been announced, fans are picking their dream cast.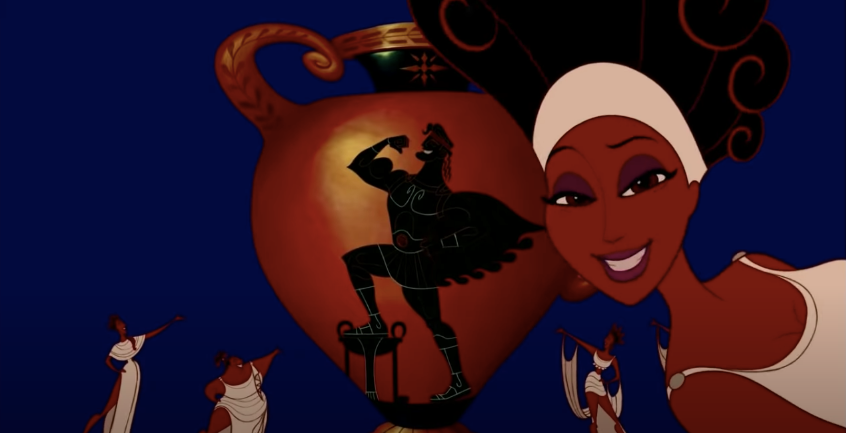 Disney's stream of live action remakes appears to be never ending. We've had Beauty and the Beast, Cinderella, The Lion King, The Jungle Book, Alice in Wonderland, Dumbo, Aladdin, Lady and the Tramp, and Pete's Dragon. Not to mention Maleficient, which functions as a half-spinoff / half-remake of Sleeping Beauty.
Article continues below advertisement
And we're set to get Mulan, a Cruella-centric adaptation of 101 Dalmatians, Peter Pan, The Little Mermaid, Snow White, Pinocchio, Sword in the Stone, Robin Hood, Lilo & Stitch, The Hunchback of Notre Dame, and Bambi. Not only that, but there's quite a few more spinoffs and sequels thrown in there.
But Disney is not stopped there. The latest live action remake announcement is in regards to the 1997 underrated classic, Hercules. The upcoming film is being produced by the Russo Brothers, Anthony and Joe Russo, and will be written by David Callaham, who is also busy writing Shang-Chi and the Legend of the Ten Rings. As of yet, there's no cast that's been announced, but that hasn't stopped fans from voicing their opinion on the matter. Here's the dream cast fans have come up with for Hercules.
Hercules
KJ Apa remains the most popular – though controversial – choice for Hercules, which kind of makes sense. We know he can sing and he's cool with dying his head red for a role. Other top picks? Armie Hammer, either of the Hemsworth brothers, Taron Egerton, and Theo James (who would be a pretty good idea because he's actually Greek).
Article continues below advertisement
Meg
Ah, Megara. One of the best characters Disney's ever put on screen. The two top contenders for the coveted role are actually two close friends: Elizabeth Gillies and Ariana Grande. But, personally, as great as Ariana did with "I Won't Say I'm in Love", we'd love to see Elizabeth, the queen of sass that she is, bring Meg to life. Zendaya is another popular choice and we definitely wouldn't be mad about that either.
Article continues below advertisement
Phil
We couldn't have said it better ourselves. Without Danny DeVito, there's no movie. We don't make the rules.
Article continues below advertisement
Hades
There is a legitimate rumor that Tom Hiddleston will be playing Hades, but there's also a rumor that Benedict Cumberbatch is up for the role. Fans have also been dream casting Robert Downey Jr. and Michael Keaton, while some believe that only James Woods could do the role justice.
Article continues below advertisement
Zeus
There's very little debate on this one. It's pretty much Jeff Bridges with a few people throwing Kurt Russell and Idris Elba into the fray. But Jeff is really the top contender on this one.
Article continues below advertisement
The Muses
Let's get this straight right of the bat: the Muses are incredibly crucial to the story and they need to be some powerful singers. Although nearly everyone who fancasted this movie wanted Amber Riley as one of the Muses, this one took it a step further and cast them all.
Article continues below advertisement
For now, all this remains fancasting. With any luck, Disney will do its best to actually cast Greek actors and actresses to portray the story, but, for now, we'll have to wait and see.