Where Are Lloyd and Marshall Barrus Now? Details on the Broadwater County Sheriff Shooters
Picture it: A sheriff making a routine traffic stop after catching a motorist speeding. Typically, the motorist will abide by the law, have a brief dialogue with the law enforcement official, and likely depart with a pricey ticket.
Unfortunately, that wasn't the case for Broadwater County Sheriff Deputy Mason Moore on May 16, 2017.
Article continues below advertisement
Deputy Moore's traffic stop in Montana ended up making national headlines after he was fatally shot in the line of duty by father-son duo Lloyd and Marshall Barrus. The crime occurred amid a high-speed chase on Highway 287 South that spread nearly 150 miles. The pursuit ended in a shootout.
Since then, true-crime sleuths and social media users have been following the case to learn the fate of the shooters. And now that NBC's Dateline is set to revisit the case, the world wants to know where Lloyd and Marshall are today.
Here's everything that we know.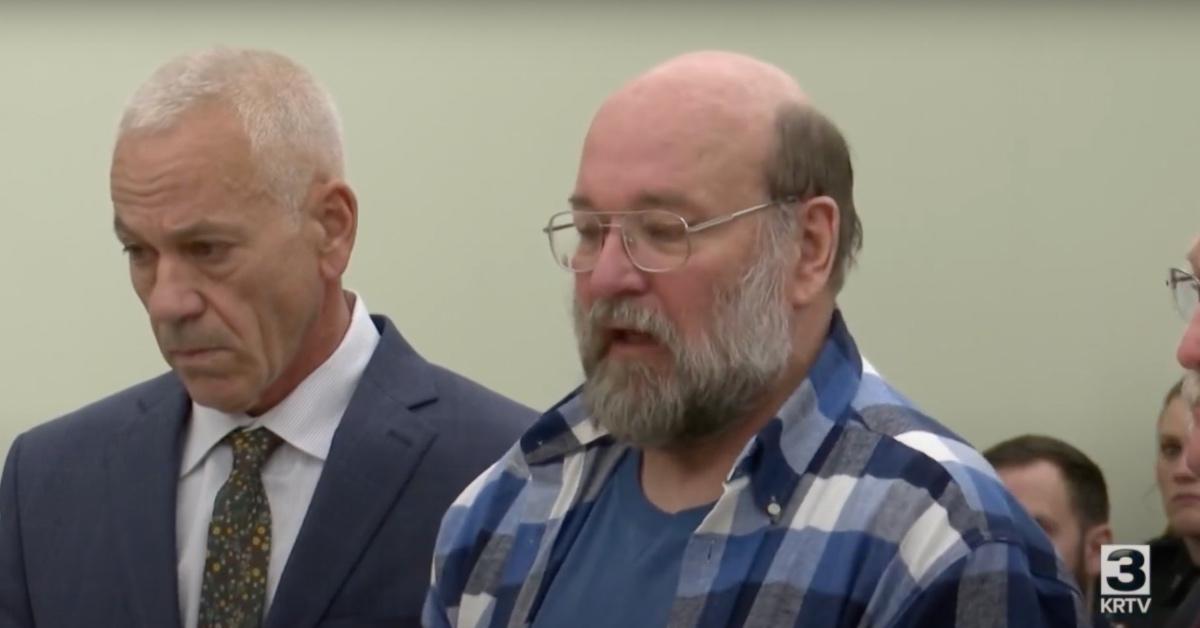 Article continues below advertisement
Where are Lloyd and Marshall Barrus now? Their fate is just what most people would expect.
According to NBC Montana, Marshall was fatally shot by officers in Rock Creek when a shootout ensued during the chase. As for his father, Lloyd — who was the driver — he was immediately taken into custody.
After Lloyd's arrest, there was some back-and-forth in court regarding Lloyd's state of mind and being deemed unfit for trial.
According to KRTV News, a judge determined that Lloyd was unfit to stand trial in June 2018 after doctors shared that he suffers from various mental health conditions.
In December 2018, the state asked for Lloyd to be forcibly medicated. By May 2019, a judge made the decision that Lloyd could be forcibly medicated for trial after hearing expert testimony, per KBZK News.
Article continues below advertisement
From there, Lloyd started treatment and was deemed ready to stand trial in September 2020.
KRTV shares that the trial was moved to Butte in October 2020 and didn't start until September 2021.
The three-week trial concluded with Lloyd being found guilty of deliberate homicide by accountability, attempted deliberate homicide by accountability, and attempted deliberate homicide by accountability, per KRTV.
Ultimately, Judge Kathy Seely sentenced Lloyd to life in prison without the possibility of parole on April 22, 2022.
Article continues below advertisement
NBC's 'Dateline' will revisit Burruss's case in its special titled 'Dateline: On a Dark, Deserted Highway.'
Calling all true-crime lovers! Folks who want a comprehensive breakdown of Lloyd and Marshall Barrus's crimes along with new information may want to add Dateline: On a Dark, Deserted Highway to their watch list.
Article continues below advertisement
"It was just after 2 a.m. as a small town Montana deputy cruised home at the end of a quiet shift," Keith Morrison says in a trailer for the upcoming two-hour-long episode. "And quite suddenly, a car whistles past his patrol vehicle just like this. And then, word was flashed to every available officer for miles all pulled into one of the most furious chases you'll ever see. A wild west gun battle and speeds up to 140 miles per hour. The story we have pieced together, year-by-year, person-by-person, begins long before the night on the highway."
Per TV Regular, viewers can expect to see interviews from fellow officers, police dispatchers, and more including Sheriff Wynn Meehan, Police Dispatcher Kylie Howard, Jodi Moore, Tracy Hagadorn, and Alma Barrus.
Dateline: On a Dark, Deserted Highway premieres at 9 p.m. EST on Feb. 3, 2023, on NBC.