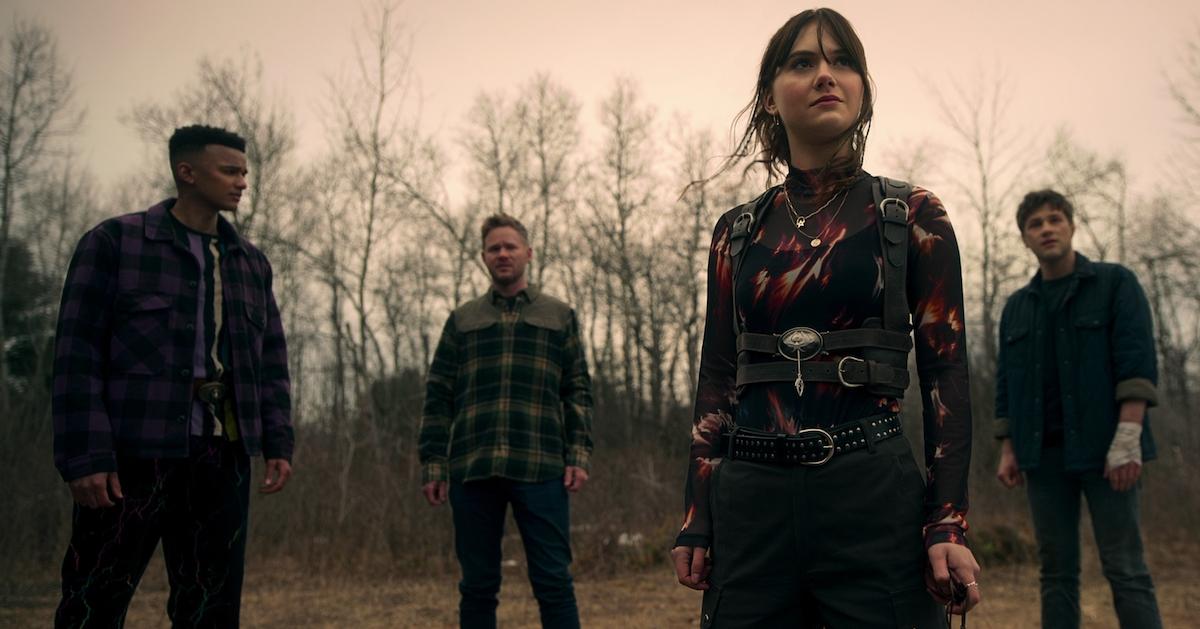 The 'Locke & Key' Season 2 Ending Introduces a New Villain
Spoiler Alert: This article contains significant spoilers for Season 2 of Netflix's Locke & Key.
More than a year-and-a-half after the first season of Locke & Key dropped on Netflix, the teen horror series returned for Season 2 — and the stakes are higher than ever before.
The show, which is based on a set of graphic novels by Joe Hill and Gabriel Rodriguez, follows the Locke family, including matriarch Nina (Darby Stanchfield) and her three children, Tyler, Kinsey, and Bode (played by Connor Jessup, Emilia Jones, and Jackson Robert Scott, respectively) after they move to the Keyhouse.
Article continues below advertisement
The residence is where Nina's late husband, Rendell Locke, grew up. The kids soon discover that the Keyhouse is home to a set of mysterious keys, which all hold different powers.
The Lockes aren't the only ones who want to learn more about the keys, and there are demons who will stop at nothing to get them. One demon who proves to be relentless in her quest for the keys is the show's main antagonist, Dodge (Laysla De Oliveira).
In the second season, the Lockes continue to battle Dodge, and they deal with a whole other set of problems.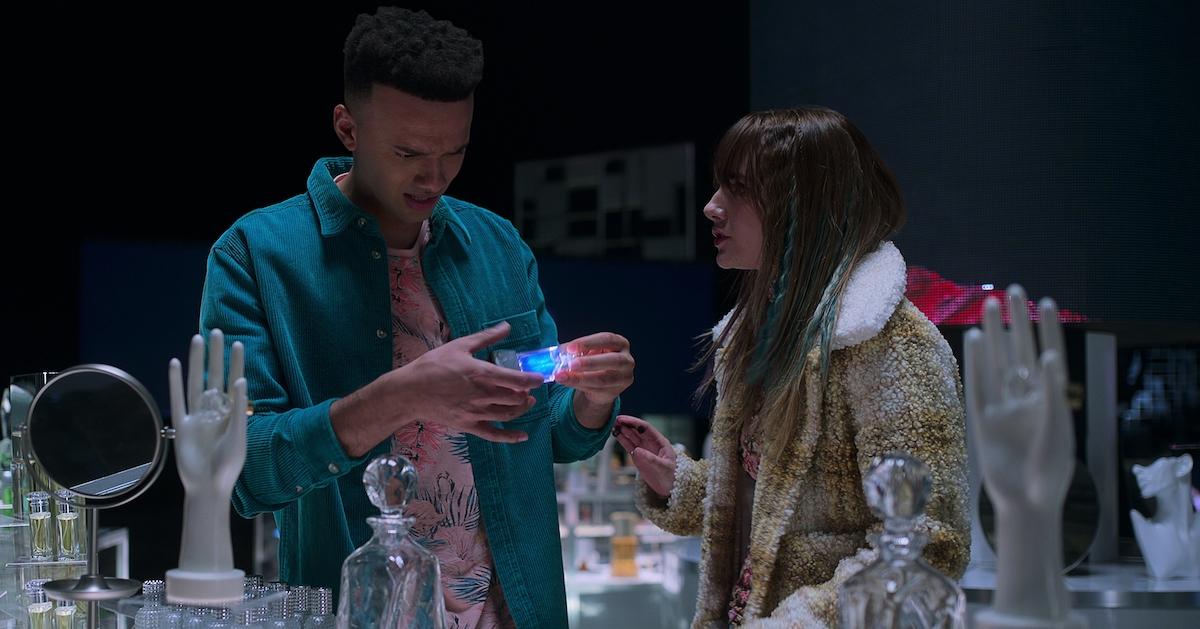 Article continues below advertisement
The 'Locke & Key' Season 2 ending explained — what happens after Jackie's death?
The aptly-titled tenth and final episode, "Cliffhanger," takes place after Jackie's (Genevieve Kang) unfortunate death. In the penultimate episode, she passed away because Tyler's plan to use the Alpha Key failed.
After his girlfriend's death, Tyler wants revenge. His sister, Kinsey, goes to Gabe's (Griffin Gluck) house to discuss the nature of their relationship, and she insists that she is still in control of her own fate. As Kinsey threatens to jump off a cliff, he begins to plead with her.
Because Gabe is distracted with Kinsey, Tyler, Duncan (Aaron Ashmore), and Scot (Petrice Jones), break in to attempt to retrieve the Demon Key from the vault.
Kinsey jumps and, before she can hit the water, she sprouts wings and flies back toward the home. As Gabe realizes that the others are headed to his vault, he deploys his underling demons to try to stop them.
Article continues below advertisement
While Gabe is caught up in all that is going on inside the house, Kinsey steals his crown. Gabe turns back into Dodge, and Duncan discovers that he can control the demons because he created the Demon Key. He orders the demons to attack Dodge, and he continues his work to try to get the Demon Key.
Duncan does find the key, and he makes his way toward the exit with Tyler and Scot. However, Dodge uses the Plant Key to destroy the home while the men are still inside.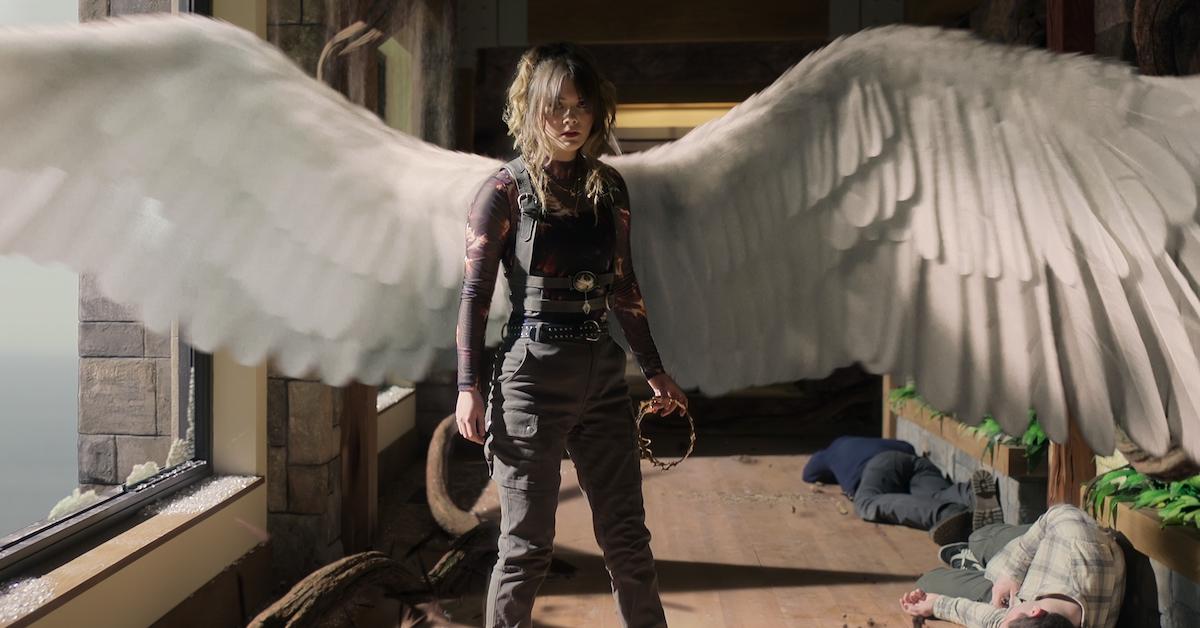 Article continues below advertisement
Kinsey, who is now wearing the crown, finally faces off against Dodge as the house begins to crumble. Though Dodge gains control of Kinsey after the teen loses the crown, Tyler ends up defeating the villain by killing her with the Alpha Key.
Once Dodge is destroyed, Tyler, Scott, Duncan, and Kinsey see the real Lucas Caravaggio (Felix Mallard) emerge. They determines that didn't die along with the other demons because he's an echo.
Once they return to the Keyhouse, the group learns that Ellie has also returned to her true form. She reunites with Lucas before the episode jumps ahead to one week in the future.
One week later, the town is honoring those who died in the collapse of the house. Tyler decides to go on a solo road trip to Boston. He recognizes that he doesn't want to use the Memory Key because he wants to lead a more "normal life" once he turns 18.
Article continues below advertisement
He reconciles with his mom before he leaves, and he gives his siblings his other keys. Tyler's brother and sister begin to move on and heal as well.
Kinsey plans a going away party for Scot, and the two kiss. Bode offers his mom the Head Key so she can see happy memories of her late husband.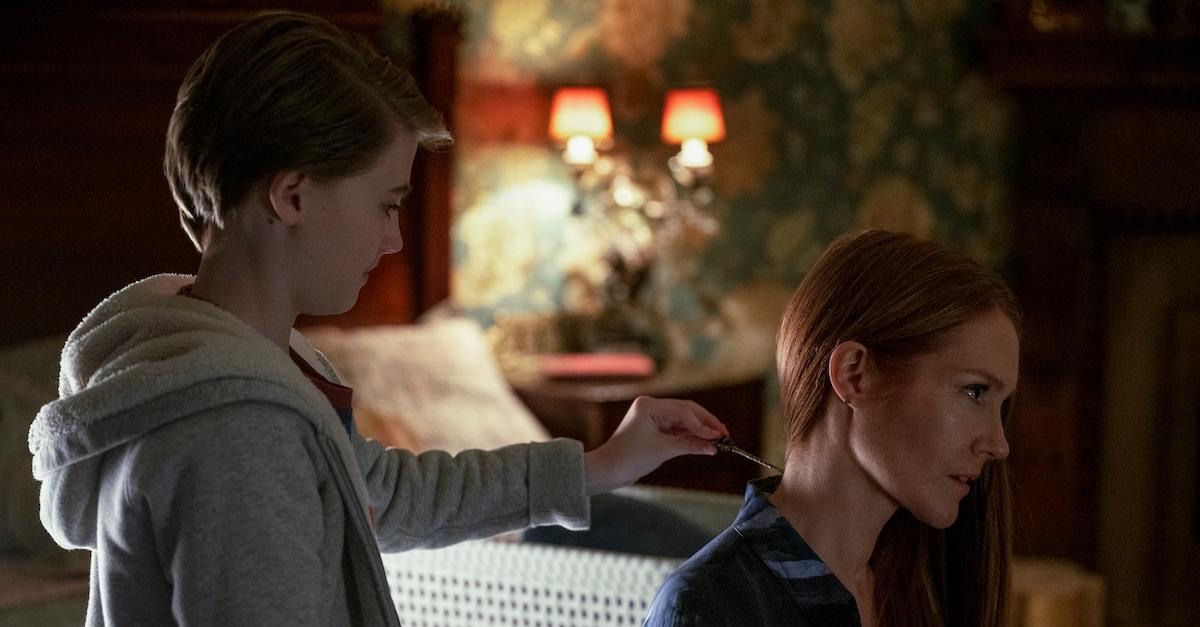 Article continues below advertisement
Though it seems like the second season will be concluding with a sense of finality, a new set of problems is introduced in the closing minutes of the tenth episode.
Eden (Hallea Jones) uses the Echo Key from Gabe's dorm room to summon Captain Frederick Gideon (Kevin Durand). While Eden wants the echo to help her find the Black Door, he ends up throwing her down a well and killing her. He escapes by using the Anywhere Key, and the season ends before viewers can find out what his next move is.
'Locke & Key' Season 2 concludes with multiple loose ends, which can be tied up in Season 3.
Before Season 2 debuted on Netflix in October 2021, the streamer renewed the teen drama for a third season — which will come as a relief to viewers who are still shocked at that finale.
While many storylines are tied up in "Cliffhanger" and Dodge's death marks the end of an era, Eden's arc proved to be a major loose end.
Article continues below advertisement
Her death and the emergence of Captain Frederick Gideon will be integral to the plot of the third season. The new character will likely be the show's latest villain. Since he's already shown himself to be a cutthroat killer, Captain Frederick may be the most nefarious antagonist on the show to date.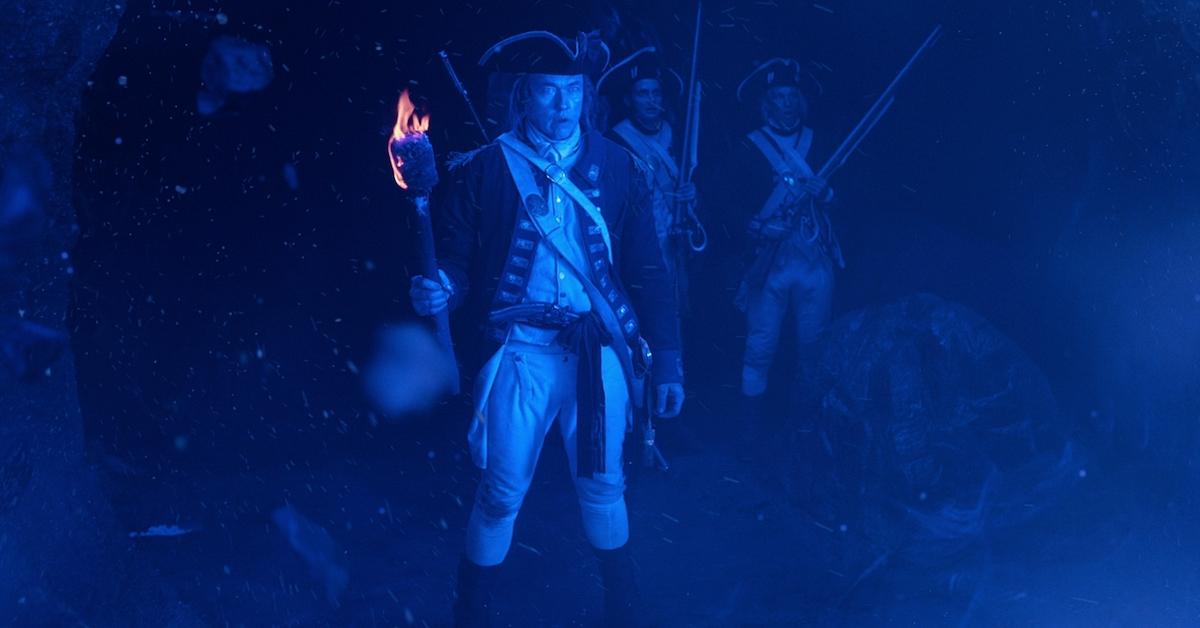 Though Tyler has moved on in his life and he's eager to start a new chapter at college, we can imagine that he will want to return to protect his siblings and his mom once they encounter Captain Frederick.
The first two seasons of Locke & Key are available to stream on Netflix now.