Frederick Gideon Came Back Thanks to an Echo Key — What's the Key For and How Is It Used?
The Netflix series 'Locke & Key' features a lot of magical keys with different abilities. But what is an 'echo,' and why is there a key for it?
Spoiler alert: This article contains spoilers for Season 2 of Locke & Key.
Season 3 of Locke & Key, the hit horror-drama based on Joe Hill and Gabriel Rodríguez's cult-classic comic series, surveys different periods of U.S. history. Comprised of eight episodes, the last-ever season promises plenty of goosebump-inducing twists and the extensive use of new-ish keys like the Timeshift Key, the Animal Key, and the Snow Globe Key.
Article continues below advertisement
How do the keys work? More specifically, what does an Echo Key do in Locke & Key? The Echo Key has a long history within the manor. Here's what we know.
What is an Echo in 'Locke & Key'?
The Echo Key became a significant factor in how the Season 2 finale unfolded. One of the keys with a pronounced sentimental feel, the Echo Key can be used to summon the spirit of a dead person. To do so, one must enter the Wellhouse, say the name of the person they wish to see, and et voila. Nature's been defeated. The only catch? The two parties must stay within the Wellhouse throughout the interaction.
Article continues below advertisement
Frederick Gideon (Kevin Durand), the big baddie who first entered the picture in Season 2 of Locke & Key, is ready to come back with a vengeance and cause some real ruckus in Season 3. As loyal fans will remember, he was brought back using an Echo Key.
Article continues below advertisement
The main characters of 'Locke & Key' are no strangers to using the Echo and Anywhere Keys to achieve their goals.
The only way for "echoes" to travel freely is by using the Anywhere Key. This key will fit into any building or car lock and create a portal to any other door in the world.
"Echoes" look like the person who was summoned but with a few key differences. Aside from them not typically being able to leave the Wellhouse, they also levitate. But what they look like also depends on where they end up after they die. Souls that end up in hell will come back looking mangled.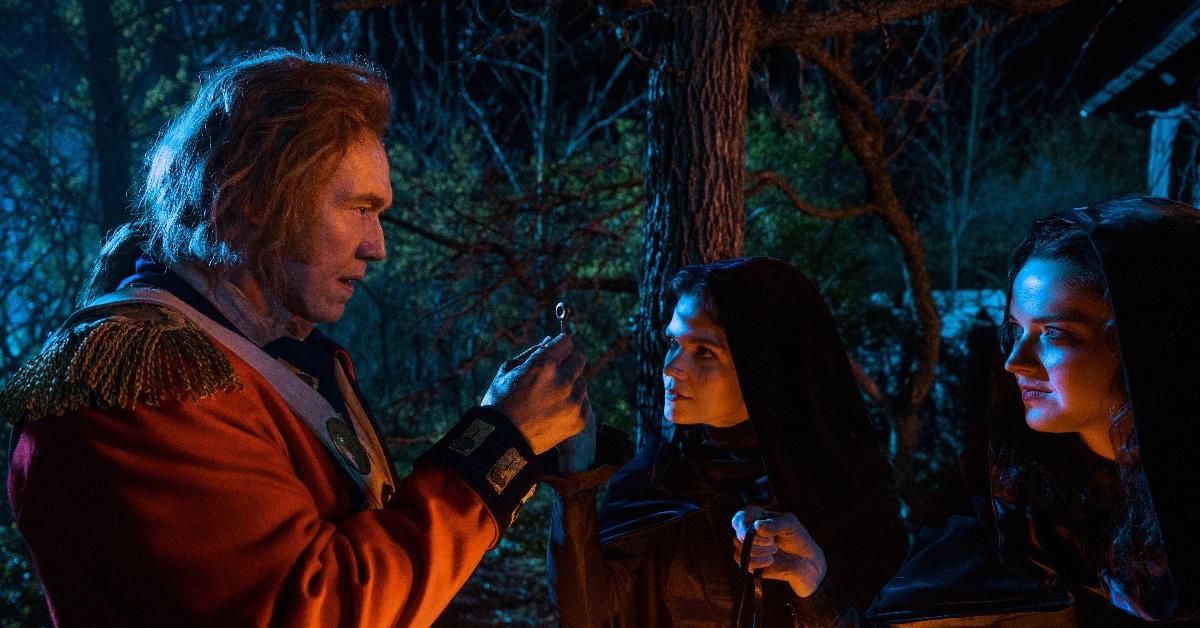 Article continues below advertisement
Bringing back an "echo" can be dangerous because they can be possessed by demons. If that's the case, it basically gives that demon freedom in this world. They become even more dangerous if they also have the Anywhere Key.
And if they were to get their hands on the other keys, they have tons of possibilities at their fingertips — see: Frederick Gideon's rampage in the Season 2 finale.
What is the Echo Key?
According to the Locke & Key Fandom, the Echo or Echo Key is one of the magical keys found inside Keyhouse Manor. It was created by Benjamin Locke in June 1775. It's used to unlock the Wellhouse house door, and once inside, they can say the name of anyone they would like to bring back — although this will be a representation of who the person was when they passed or how the person who summoned them views them.
Article continues below advertisement
When Benjamin made it, he wasn't sure what the key would do. But then, he was asked who he was looking for from the well. When he said the name of his older brother Joshua, his soul appeared before him. That scared Benjamin and he ran off.
Article continues below advertisement
Since then, a few people have tried to use the Echo Key to bring back loved ones. The Fandom says that in October 1927, Chamberlin Locke tried to see the "echo" of his late son John. But it didn't work the way he planned. Like something that would happen in Fullmetal Alchemist, the "echo" looked mangled. This is said to be because John's soul was in hell.
Another family member, Rendell Locke, brought his mother back twice. In 1987, he did so to tell her he loved her. Later on, he did so to have her guard Lucas Caravaggio's memories. Ellie Whedon also tried to bring Lucas back.
Season 3 of Locke & Key is available on Netflix now.